Recently, we've shared you the fix, in case if you can't enable Internet Connection Sharing (ICS). See, ICS is also the basic requirement to turn your Windows 10 into personal hotspot. By creating hotspot on Windows 10, you'll be able to share the network connection to other devices via secure or open protocol. Creating hotspot is also known as tethering and it is the process of starting hosted network.
Enable Hotspot On Windows 10
Though in Windows 10, you can easily enable hotspot from Settings app > Network & Internet > Mobile hotspot. To turn on hotspot using Command Prompt, run this command:
netsh wlan set hostednetwork mode=allow ssid="

HotspotName

" key="

password

"
Here, you need to replace HotspotName with the any name of your choice. Other devices will be able to observe your created so called WiFi network with this name. Replace password with minimum 8-digit passcode.
Then run following command:
netsh wlan start hostednetwork
After executing this command, you'll simply receive 'The hosted network started' message. Else this will be displayed:
The hosted network couldn't be started. The group or resource is not in the correct state to perform the requested operation.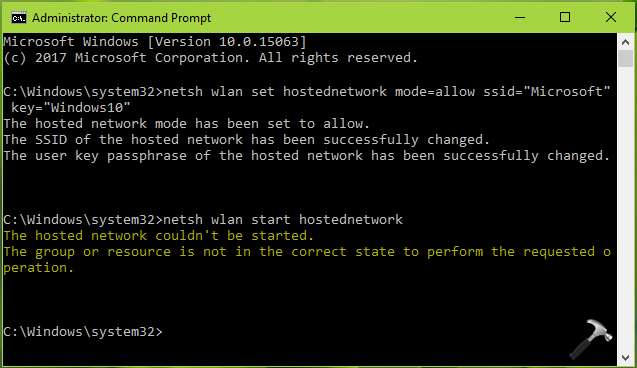 If you're facing this issue on your Windows, here's how to fix it.
FIX : The Hosted Network Couldn't Be Started In Windows 10/8.1/8/7
1. Press

 + R and type devmgmt.msc in the Run, hit Enter key to open Device Manager snap-in.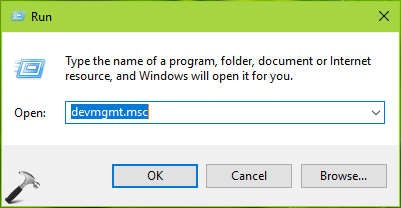 2. In the Device Manager window, right click on the network adapter your system is using and select Properties.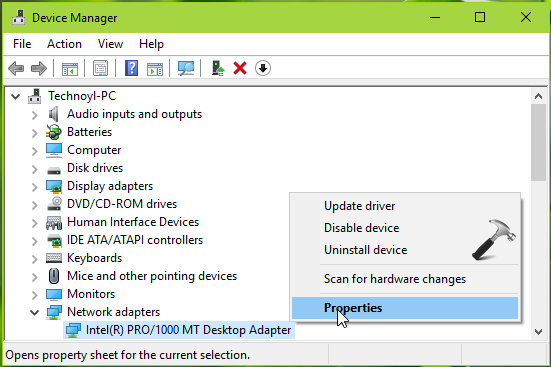 3. On the property sheet, switch to Power Management tab, check the Allow the computer to turn off this device to save power option. Click OK.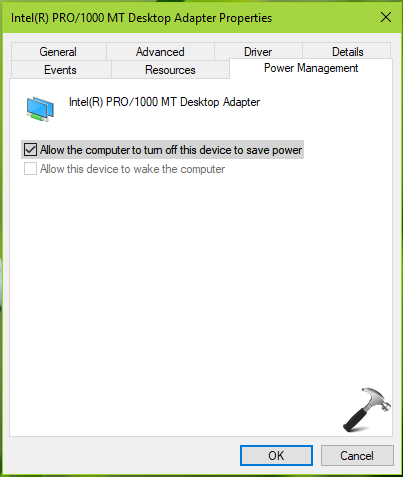 Close the Device Manager and reboot. Retry to start the hosted network now and this time it should work fine without any error.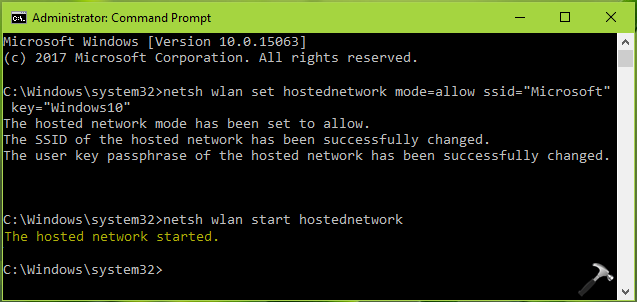 Hope this helps!
If the issue still persists, run netsh wlan show hostednetwork command and notice the Hosted network status section. If it says Not available, it means your machine doesn't have hotspot creation capabilities as the hardware required isn't present.
Also see: Hotspot not working after Windows 10 update.