Previously, we shared you comparison between various power options in Windows 10. Now in this article, we're going to discuss the issue related to these power options.
Well, some users have experienced this issue in which Windows 10 shuts down instead of Sleep or Hibernate. Due to this, the active session on the machine is lost which also causes data loss. This problem might occur due to incorrect power settings.
If you're also having this problem with your Windows 10 device, in this article we'll try to fix it. First, you must run System File Checker scan to see if that resolves the issue. Next thing you must try is Power troubleshooter using steps mentioned in this guide.
In case if you find no changes in the situation, try below mentioned fixes.
FIX: Windows 10 Shuts Down Instead Of Sleep/Hibernate
FIX 1 – Restore Default Power Plan
1. Right click battery or power icon on taskbar, select Power Options.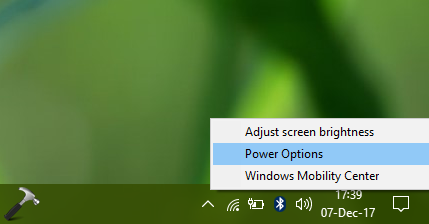 2. In Power Options window, under Selected plan, click on Change plan settings link.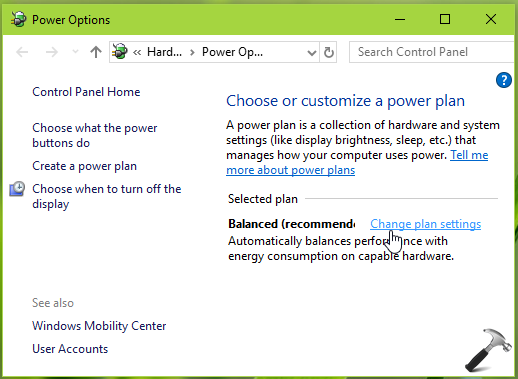 3. Finally, in Edit Plan Settings window, click on Restore default settings for this plan link.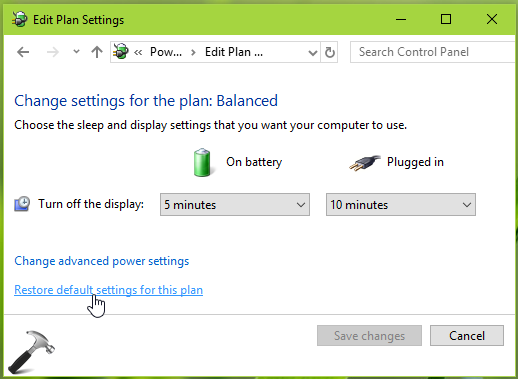 4. On the confirmation prompt appeared next, click Yes and this should restore  default power plan for the machine.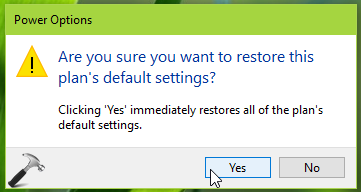 You can now verify and see if the issue still persists. It must be resolved by now, but if it isn't, go ahead with FIX 2.
FIX 2 – Verify Power & Sleep Button Settings
If FIX 1 doesn't helps you, make sure you've correct power and sleep button and lid settings configured. Sometimes these might be incorrect which can cause the issue.
1. Right click battery icon on taskbar, select Power Options.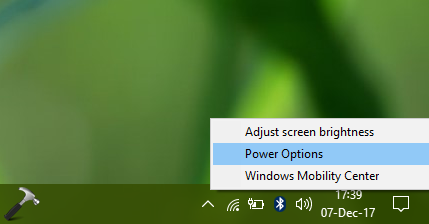 2. Next, in Power Options window, click Choose what closing the lid does link.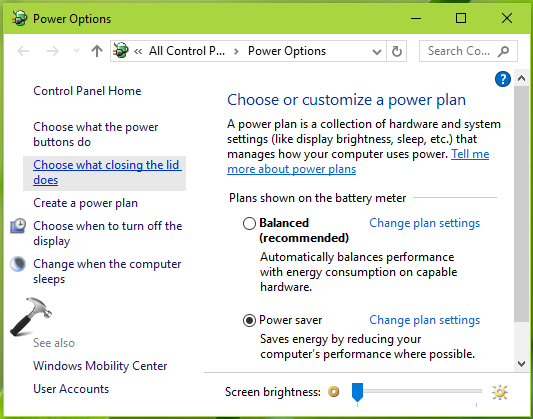 3. Now set all the Power and sleep buttons and lid settings to Sleep or Hibernate for every case. Click Save changes.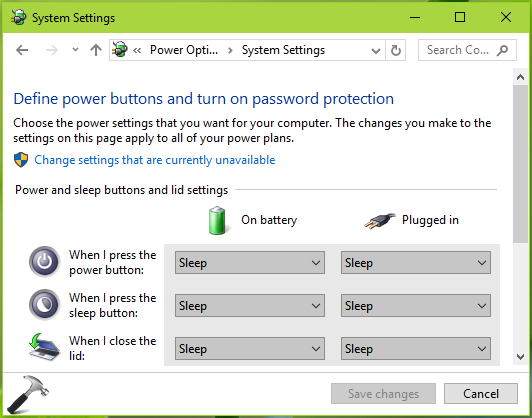 We hope something should help you from this fix!