Microsoft Word is a multipurpose document editor, everyone know this. With Word 2013, your capabilities to modify documents has increased to many folds, since the latest iteration contains best of Office you can get. However, there are some scenarios when you can't get the Office components working as expected. Recently, while working on Word 2013, I received following error message:
We're sorry, but Word has run into an error that is preventing it from working correctly. Word will need to be closed as a result.
Would you like to repair now?
[Repair Now] [Help] [Close]

As the error message suggested, I tried both the manual repair and online repair, but nothing worked. Then I uninstalled Office 2013 and re-installed it, but again, no differences in the situation and I was keep getting this error. Then I tried to run Office using troubleshoot compatibility settings, and after making few experiments, I was able to get Word and other Office components correctly.
So if you're too facing this issue, here is what you need to do:
FIX : Word Has Run Into An Error That Is Preventing It From Working Correctly
1. Go to Word program file location and do a right click on it, select Troubleshoot Compatibility.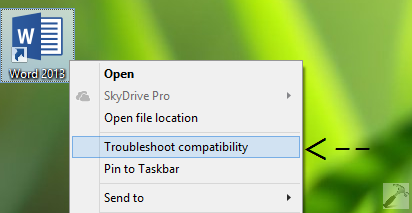 2. In the Program Compatibility Troubleshooter window, select Troubleshoot program option.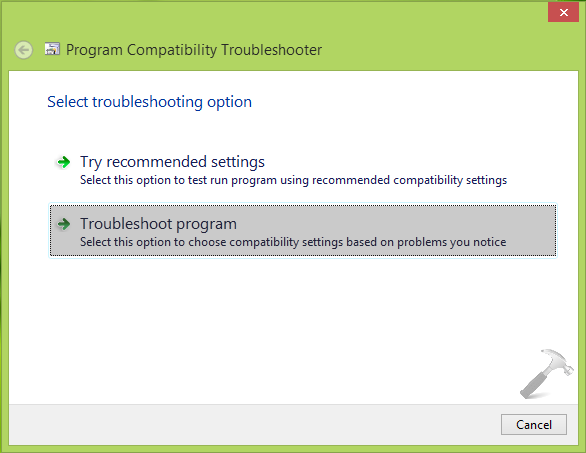 3. Moving on, select I don't see my program listed under What problems do you notice? area. Click Next.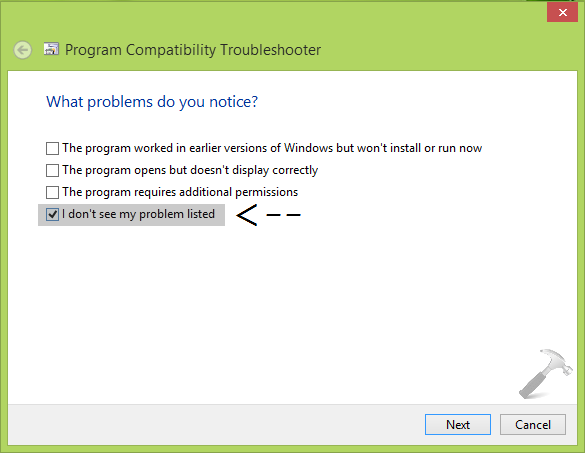 4. Next, select Windows 8 and click Next in following screen: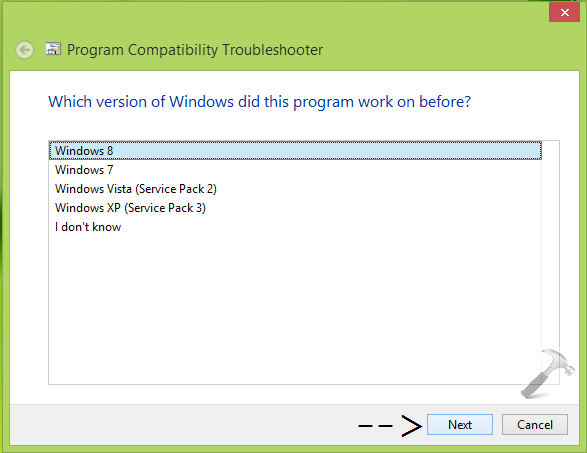 5. Now its time to test the working of Word, so hit Test the program button. As expected, Word would work fine for the settings enlisted here, so you can then click Next after testing it.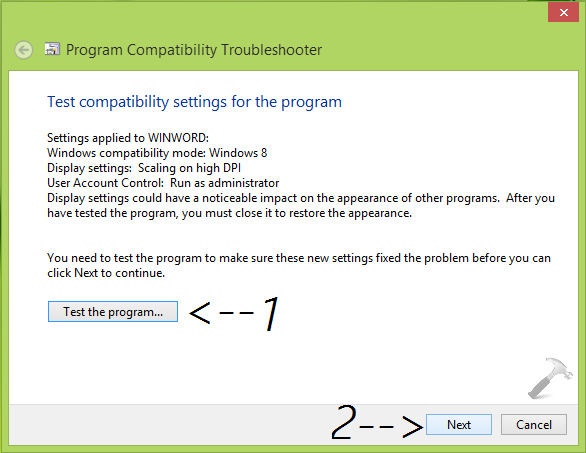 6. Finally, click on Yes, save these settings for this program option in the following window and preserve these settings: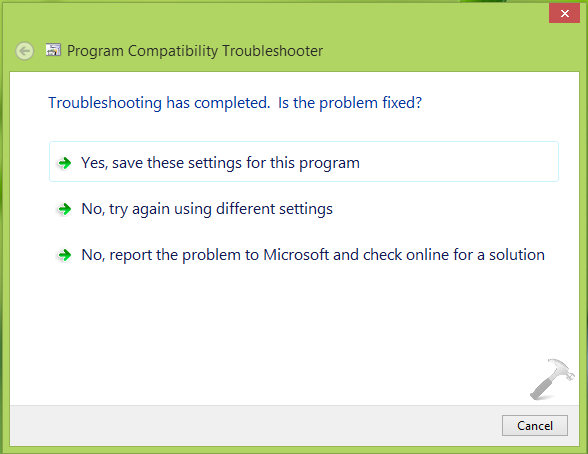 When you're done, once again check Word. You'll observe that the issue has been resolved successfully. You can fix other Office components as well in similar fashion.
Hope this helps!