Sometimes users may found trouble to access the content of particular folder and in this article, we'll discuss the solution for it. Actually, when you try to access the folder contents, Windows checks for the permissions required to let you enter inside the folder. If it founds that you don't have the privileges required, following warning appears:
You don't currently have permission to access this folder

.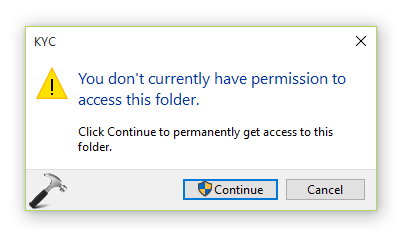 If you click Continue button on above shown message, another message appears saying You have been denied permission to access this folder. So ultimately, you're unable to see the contents of the folder.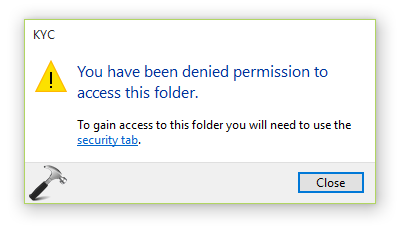 As per Microsoft, following might be the reasons for this issue:
The user or group was unintentionally removed from Group or user names on the folder's Security tab.
An explicit Deny has mistakenly been applied to the user or group.
A conflict between share permissions and New Technology File System (NTFS) permissions was created when someone changes permissions without examining both types of permissions.
If you're new to Windows and doesn't know how to proceed from here, go ahead with the steps mentioned below:
FIX : You Don't Currently Have Permission To Access This Folder In Windows 10
1. Right click the folder to which you've been denied for access. Select Properties.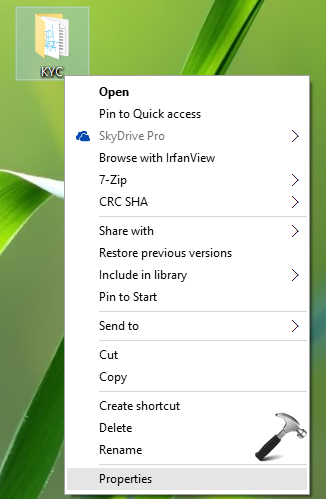 2. On the property sheet, switch to Security tab and click Edit.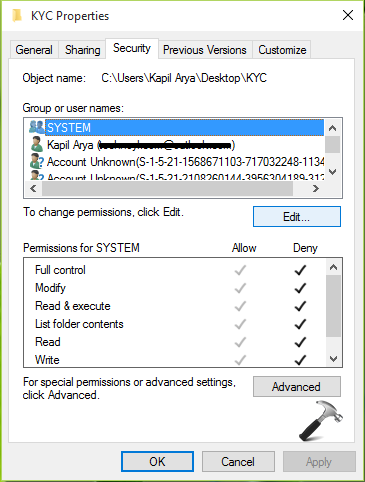 3. Then in next window, click Add button as shown below.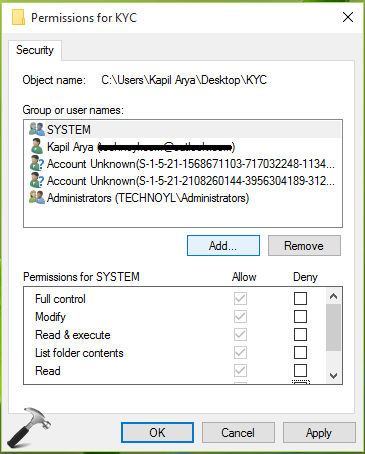 4. Now on the Select Users or Groups and type Everyone and click Check Names. Click OK.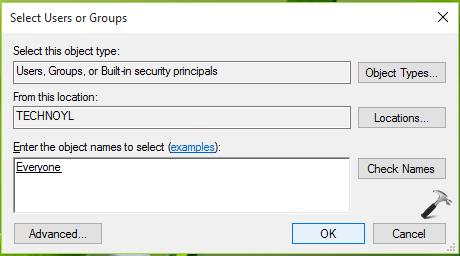 5. Back to previous window, under Group or users names, select Everyone and check mark Full control. Click Apply followed by OK. Close the property sheet.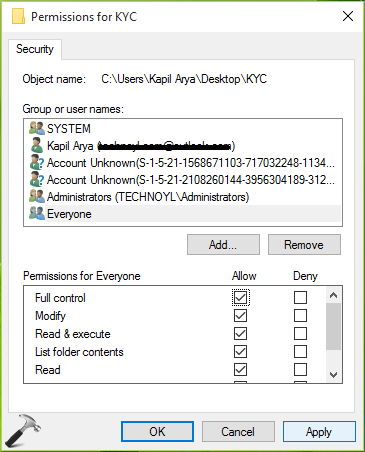 Now re-try to access the contents of the folder and this time you should be able to see them without any error message.
Hope this helps. Feel free to drop a comment if issue still persists!