Long time back, we've shared you following guide for upgrading Windows 10 Home to Pro edition:
How To Upgrade Windows 10 Home To Pro Edition
The above mentioned guide is applicable in following cases:
You have Windows 10 Pro product key but you mistakenly installed Windows 10 Home
You've separate Windows 10 Pro license and you want to use it instead
You've installed Windows 10 Home with multi-edition ISO file and you've license for Windows 10 Pro as well and you want to switch the edition for more features
But in case if you've machine that came with Windows 10 Home pre-installed, you can buy Windows 10 Pro upgrade license using Microsoft Store and avoid buying full license for Pro edition. The 'upgrade license' you buy from Microsoft Store only requires a 'qualifying license', which should be activated copy of your existing Windows 10 Home edition. The upgrade license only costs $99 plus applicable taxes. This cost is definitely less than cost of full license for Pro edition.
Recommended: How to check type of Windows 10 license installed on your system?
So if you want to upgrade to Pro edition via Microsoft Store, refer below mentioned steps.
How To Buy Windows 10 Pro Upgrade Via Microsoft Store
1. Right click Start Button or press

+ X keys and select Settings.
2. In the Settings app, navigate to Update & Security > Activation.
3. Now in right pane of Activation, under Upgrade your edition of Windows, click on Go to the Store link.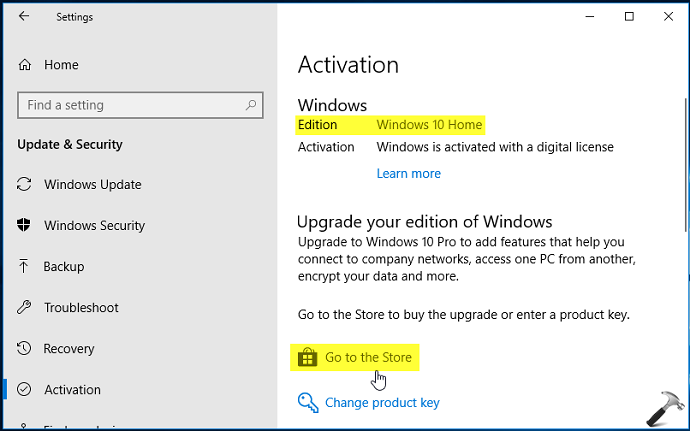 4. This will open Microsoft Store and takes you to Upgrade to Windows 10 Pro page. You can also open Microsoft Store and directly search for Upgrade to Windows 10 Pro to get this page open. Now click on Buy button there (refer below screenshot).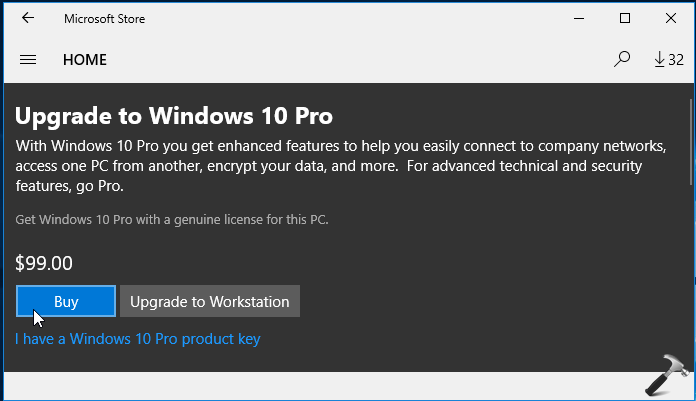 5. If you're not signed in to Microsoft Store, you'll be asked to do so. Once you're signed in, click on Get started! Add a way to pay link.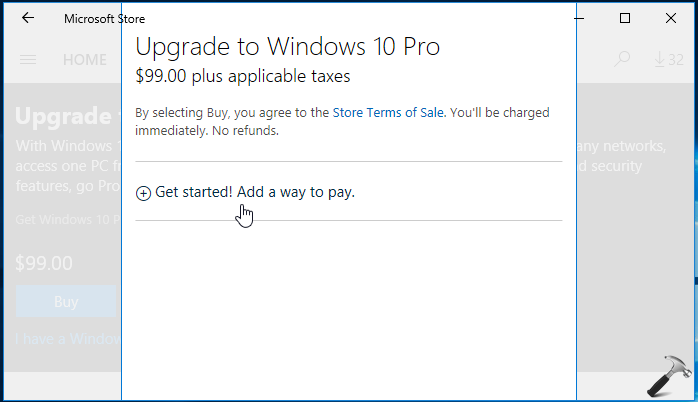 6. Moving on, pick you preferred payment method and complete the purchase. Note that the upgrade amount you'll pay is not refundable, so be careful to choose right product and right payment method to avoid unexpected trouble.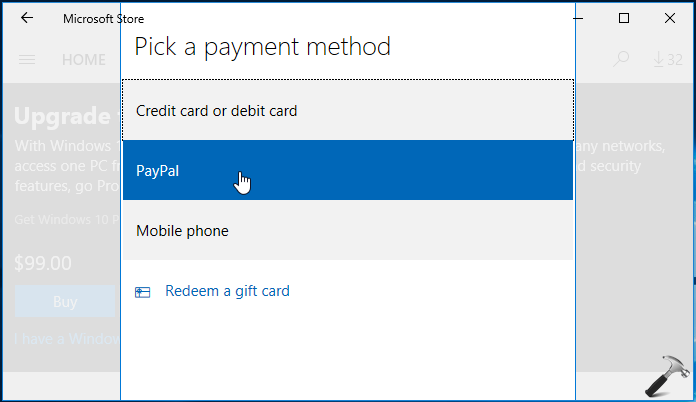 7. Once you've completed purchase, your upgrade to Windows 10 Pro will be started. After it is completed, you'll be notified: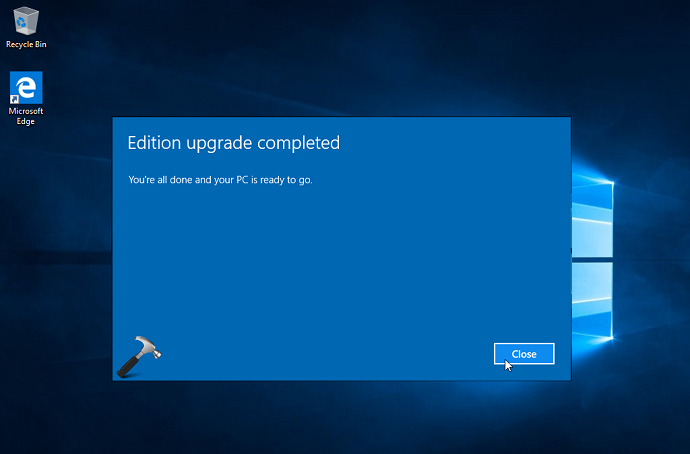 You can now go to Settings > Update & Security > Activation to confirm your edition. It must be saying Windows 10 Pro edition now.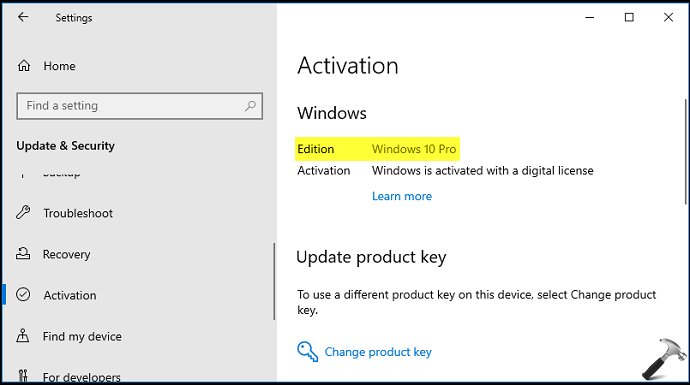 That's it!