User account name is simply there to identify your account on Windows, especially if you've multiple accounts on the machine. Sometimes users may have an special requirement of changing user account name. See, if you're on Windows 8 or later, you'll have two type of accounts. First is the local account and another one is Microsoft account. If you're on local account, changing the user name can be done offline, via NETPLWIZ. But if you're using Microsoft account, you need to change your account name online.
In this guide, we'll show both the ways so that you can easily change your user account name on your Windows machine.
How To Change User Account Name In Windows 10/8.1/8/7
CASE 1 – Change Local User Account Name Via NETPLWIZ
Users with local account on Windows can try below mentioned steps to change their account name.
1. Press 

 + R and put netplwiz in Run dialog box. Click OK or hit Enter key.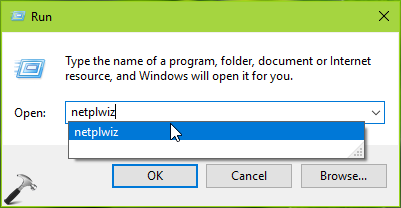 2. In the User Accounts window, on the Users tab, select the user account you wish to change the name for and click Properties.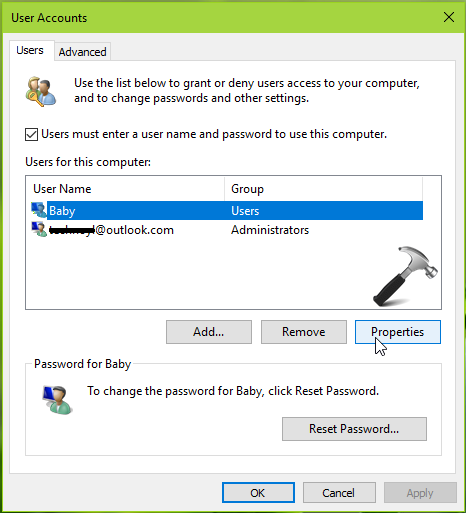 3. In the property sheet, on the General tab, put your desired name against User name. Click Apply followed by OK and you're done.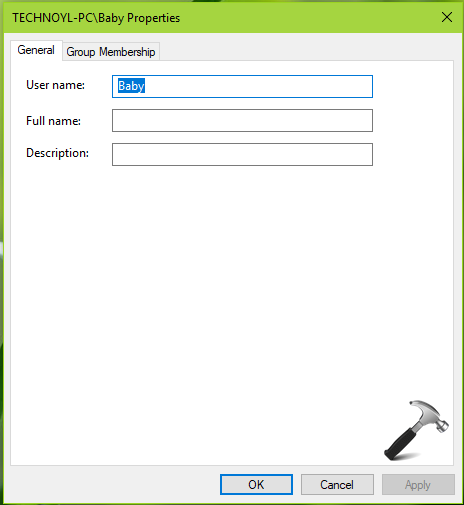 This should change your user account name immediately.
NOTE: Even after following above mentioned steps, the user account folder name under C:\Users wouldn't be changed. You should leave it as it is, because renaming that folder will bring trouble only, as it would mess up your profile.

CASE 2 – Changing User Account If You're On Microsoft Account
If you've switched to Microsoft account on your Windows 10, here's how to change user account name under this condition.
1. Open Settings app and navigate to Accounts > Your info/account. Click on Manage my Microsoft account, the link will open on your default browser.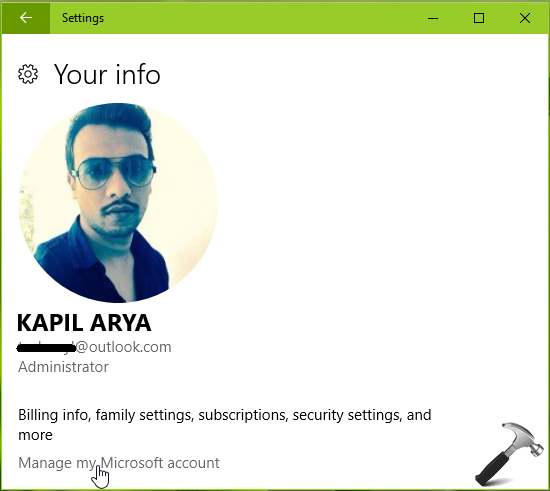 2. The link simply takes you to your Microsoft account settings page. Click on Edit name link against your name.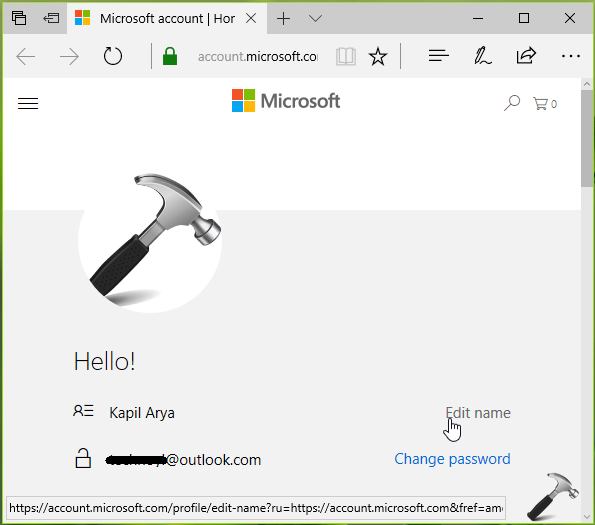 3. Finally, on next page, type in the name you want to appear as user account name in Windows 10. Click Save and close the browser.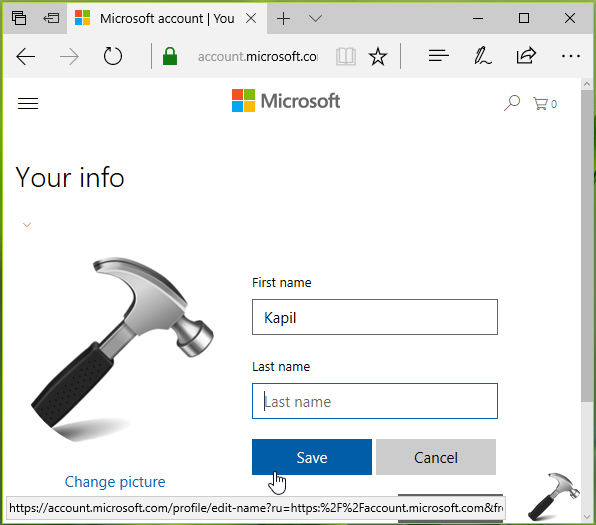 After few reboots, your Windows 10 will start showing the changed user account name.
That's it!