Microsoft introduced OneDrive Files On-Demand feature with Windows 10 V1709. It is available in Windows 10 build 16215, OneDrive app version 17.3.7064.1005 or later.
This feature was designed to save space on your local machine by keeping files from other devices with online-only status. Thus you can download the online files and use them as per your demand, hence the feature named Files On-Demand.
When you turn on Files On-Demand feature, each of your files/folders in OneDrive folder gets a Status icon. Using this status icon, you can identify the which files online-only, downloaded from cloud and available locally, locally available only.
How To Configure OneDrive Files On-Demand In Windows 10
1. Right click on OneDrive icon on taskbar and click Settings.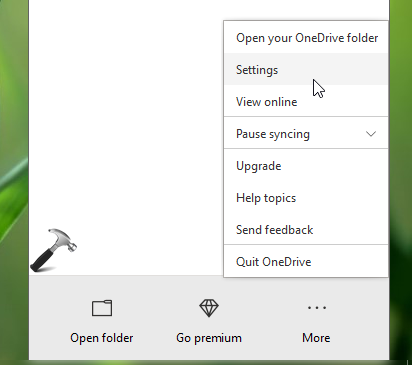 2. In Microsoft OneDrive window, under Settings tab, you'll find Files On-Demand feature. Now check Save space and download files as you use them option to enable Files On-Demand feature. Click OK.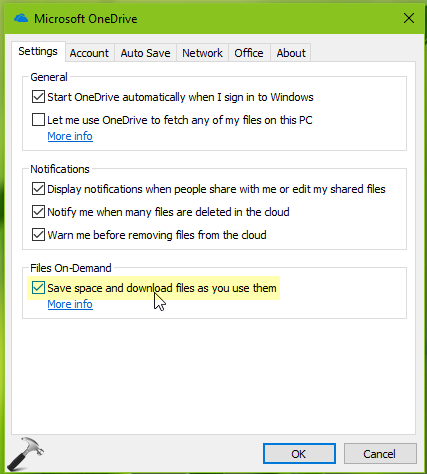 3. To use Files On-Demand feature, open your OneDrive folder. You'll now see the cloud icon under Status section (refer below screenshot), this means Files On-Demand feature is in action now. This cloud icon means that files/folders are online only and can be accessed on any device for the same OneDrive account.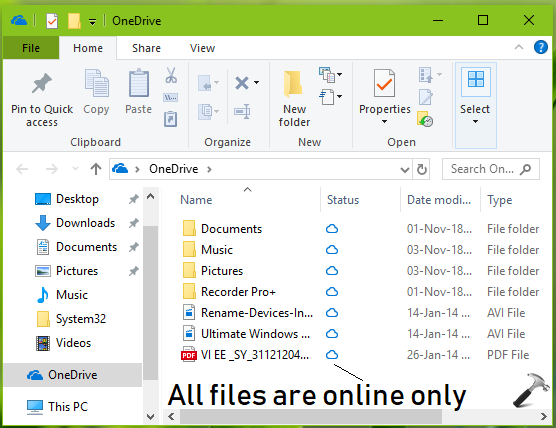 4. You can right click on any of these online only files/folders and select Always keep on this device option. This will download the file/folder on your device and make it available locally with white check mark under green circle icon.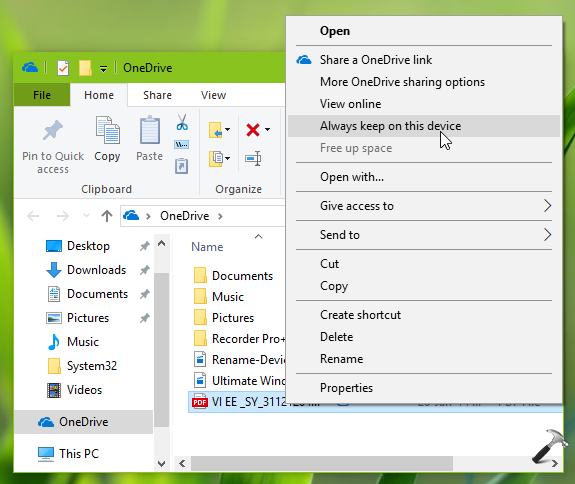 5. If you later wish to keep previously downloaded files/folders to online only, simply right click over them and select Free up space option.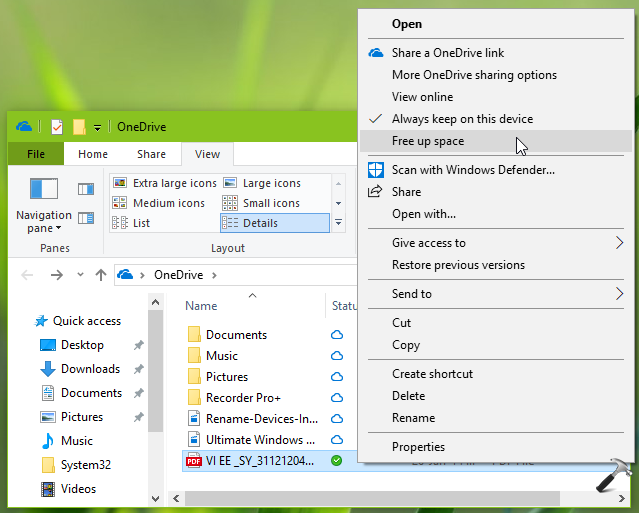 6. When you add files to your OneDrive folder from your local machine, it have green check mark under white circle and it means file is locally available only. This also means the local files won't be accessible from other devices. Once you sync OneDrive folder, this file/folder would be changed to "online only" status.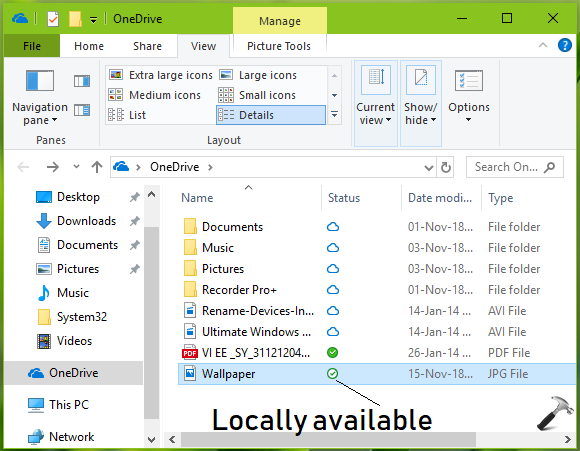 In this way, you can configure and use OneDrive Files On-Demand feature.
To disable OneDrive Files On-Demand feature anytime, simply uncheck Save space and download files as you use them option in OneDrive settings window.
That's it!