Microsoft has confirmed about the Windows 7 SP1 Intermittent Crash 0x00000044 Error. This error effects Windows 7 RTM, SP1 and Windows 2008 Server R2 as well. Due to above said error the system has an intermittent crash and following message is displayed:
STOP: 0x00000044 (parameter1, parameter2, parameter3, parameter4) – MULTIPLE_IRP_COMPLETE_REQUESTS.
According to Microsoft, the parameter of the error may vary according to the system configuration. Not all 0x00000044 family stop errors are caused by this issue.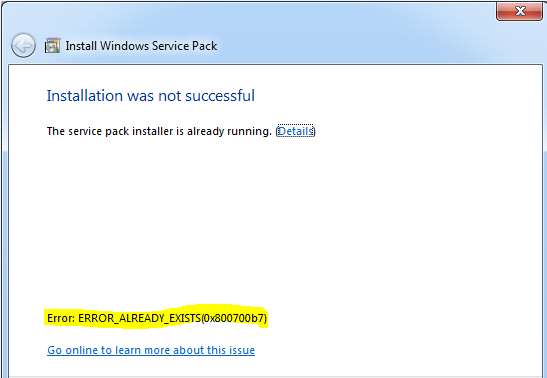 In fact there is a fix available already at Microsoft Support, but customers should be very careful when deploying it. The support is not specific and can't work on some cases. You must visit the link provided at the bottom of this article for specific solution.
FIX : Installation Of Service Pack Was Not Successful
The best solution for the users is to wait for Windows 7 SP2.  For now, Microsoft has released a hotfix i.e KB 2552033 to resolve this problem.
Microsoft currently plans to include KB 2552033 in the second service pack for Windows 7 and Windows Server 2008 R2, at which time it will distribute it to all users.
If you are facing above problems, then you can resolve them using below link:
Hope this helps!