If you frequently use the Camera app or webcam using different apps on your Windows 10, this article may interest you. Actually if the camera is being used by any process or app, another app is blocked to use webcam.
Under such a condition if you try to use webcam, you get this message:
Close other apps
It looks like another app is using the camera already.
If you need it, here's the error code:
0xA00F4243<CameraReservedByAnotherApp> (0xC00D3704)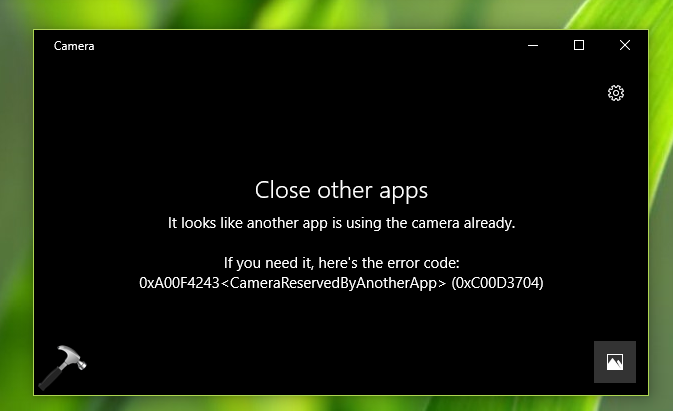 As you can see in the above message, there is no mentioned of which another app is using the webcam. However, if its an app, you can identify it using Task Manager and use End task button to suppress the error. But in case if a process is using webcam, it would be difficult to identify it and thus this error message can't be solved.
But no need to worry, because good thing is that you can use Process Explorer to identify the process and kill it. Here's how:
FIX: 'It Looks Like Another App Is Using The Camera Already' In Windows 10
1. Press

 + R and type devmgmt.msc in the Run, hit Enter key to open Device Manager snap-in.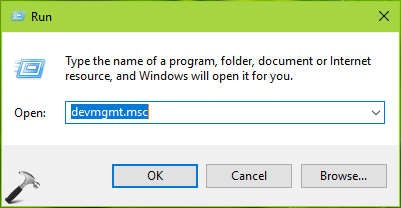 2. In the Device Manager window, expand Cameras or Imaging Devices and double click camera your system currently using. On the property sheet, switch to Details tab. Now from Property drop down, select Physical Device Object name and copy the corresponding Value data.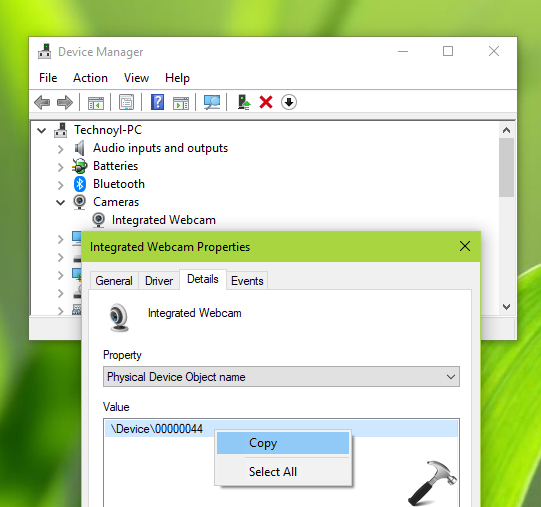 3. Download Process Explorer from this Microsoft documentation page. The download will be a zip file, so extract it using File Explorer or any decompression software you use. Run the procexp file to start Process Explorer.
4. Click Find and select Handle or DLL substring. Type the value we obtained in step 2 and click Search. In few seconds you'll be able to spot the apps or processes using camera.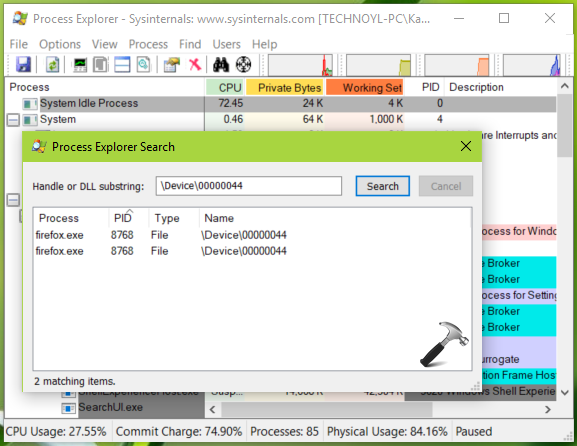 5. Select those processes and click Process > Kill Process or you can directly press Delete key to terminate the selected process.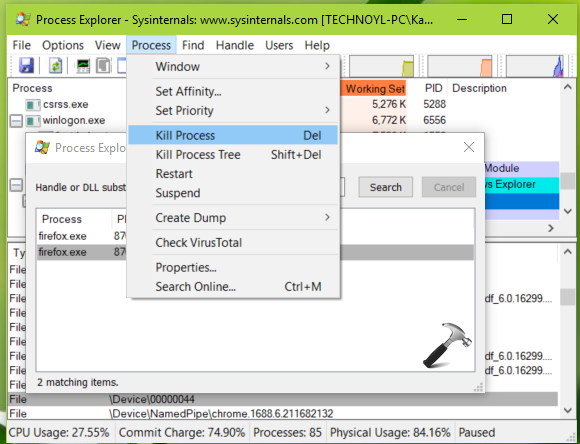 6. Finally, in the confirmation prompt, select OK to kill the process. Kill each of the process you get in the search results. Once done, close Process Explorer.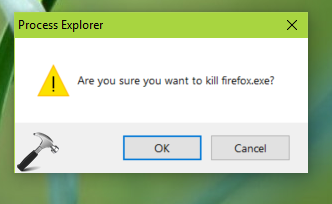 You can now use the Camera app without any error.
Hope this helps!