Many times the data on our Windows system is of paramount importance and hence it creates the need of data recovery tool to facilitate ease of operation. Recently, we have shared you the Windows Data Recovery software from Stellar, about which you can read here:
Windows Data Recovery : Recover Lost Or Inaccessible Data In Windows
Today, we're back with yet another nice tool to recover your lost or inaccessible data.
Recover Your Lost Stuff With "Kernel Windows Data Recovery "
It's the Kernel Windows Data Recovery tool from Nucleus Technologies. The software is bit capable and smartly housed to fetch the data from bad sectors of the drive. I tested it on a Windows 10 build and it worked perfectly so far.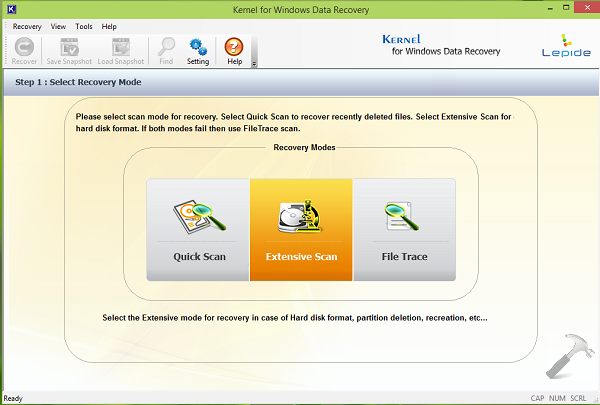 After testing this suite, I found some of these features worth acceptable:
Fast recovery of data from hard drives
Settings to increase or decrease searching speed and sensitivity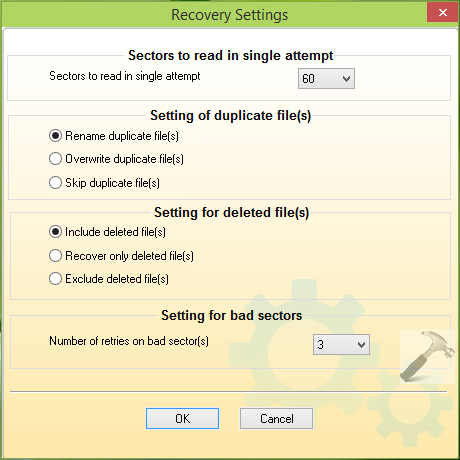 Easy fetching of data after loss of Master Boot Record (MBR), boot sector, and registry corruptions
Ability to get data even from deleted or formatted partitions
Nice UI and easy to use options for an average computer user
Supports almost all Windows iterations plus Windows Server as well
In order to operate the tool, you need to first scan the required drive for data searching. This allows the software to look out for even bad sectors to find the lost volumes. Once the scanning is over, it gives you the option to recover the files which are important for you.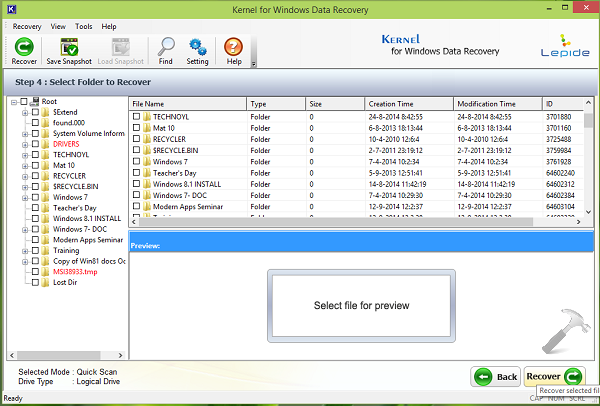 As you can see in the above screenshot, you can easily select the files you wish to get back and click Recover. Hence in this way, data recovery gets simplified for you. To download this lightweight yet effective tool, refer following download page and get it from Data Recovery Section. Since this is third-party tool, we recommend to create a System Restore point before installing/using it.
Download it at https://www.nucleustechnologies.com/Data-Recovery-Software.html.
Hope this helps to get your lost data!