Being a smart Windows user, you should always make a backup of your important data on CD, DVD, USB or other drives of your system. But in many situation we forgot to make a backup and we accidentally erase the main data. In such a scenario, we hardly need a recovery tool to achieve lost data so far. In some cases, if you have made a backup whose location is inaccessible, you still need a recovery tool to get your data back in usable form.
Windows Data Recovery : Recover Lost Or Inaccessible Data In Windows
Today, in this article, we're going to share you nice tool to recover those lost or inaccessible data. Meet Windows Data Recovery software from Stellar, which is quite capable to recover lost data from drives, removable media etc. It can also recover lost photos and emails. We tested this tool on latest Windows 8.1 Update and it never missed a single chance to impress us.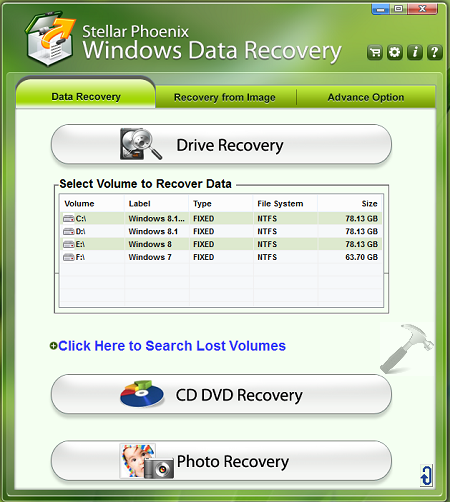 Here are some of the attractive features we found useful while using this utility:
It can recover a lost volume or drive from the system
It can recover emails from corrupted or broken Outlook data files (.PST files)
It can also recover data from the image files (.IMG files)
It can reduce the data to image files (.IMG files)
Output recovery files can be compressed to save disk space
It can find flaws on your hard disk
You can regain access to your crashed system using bootable disc which you can create using this tool and run the software to recover important data
Here is the screenshot, showing how you can recover email using Windows Data Recovery: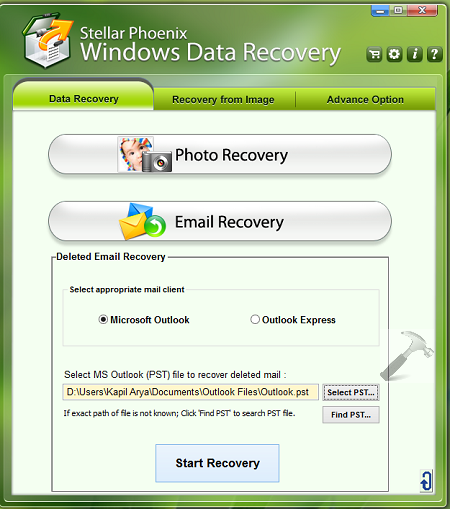 Windows Data Recovery is equipped with hard drive monitoring capabilities. You can check the SMART attributes of your hard drive by navigating to the Drive Status section of the software. You can get general information about the hard drive, status of individual volumes, and SMART features.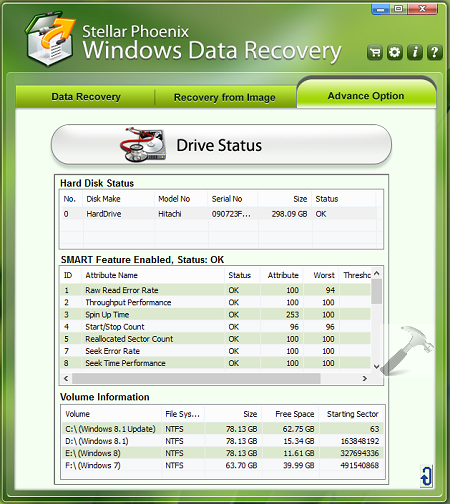 This professional tool works on Windows XP and later Windows OS with single user license at the cost of few bucks. You can buy, read all about the features of this software in detail, check frequently asked questions and download it using following link: https://www.stellarinfo.com/partition-recovery.
Hope you find the utility useful!