We know that by default, Windows comes with four libraries. They are Documents, Music, Pictures, Videos. As their name suggests, the data accordingly attached to them. However, there exists the possibility to keep music files in Videos library. Today, I came around an issue associated with Videos library as you can see in the following image: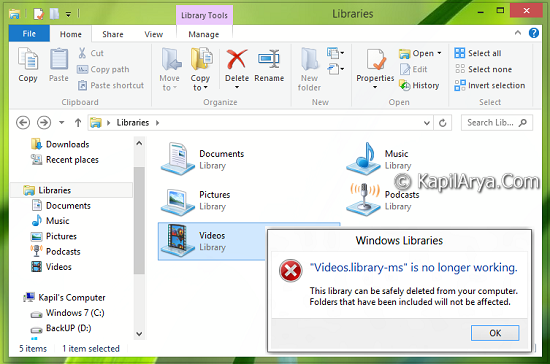 Videos.library-ms is no longer working. This library can be safely deleted from your computer. Folders that have been included will not be affected.
You can get this error with other libraries as well, like:
Pictures.library-ms is no longer working
Documents.library-ms is no longer working
Music.library-ms is no longer working
If you're the victim of this issue, then you can fix it easily with solution provided below. Here is the way to cure this problem:
FIX : Library-MS Is No Longer Working In Windows 10/8/7
1. Press 

 + E and to open Windows/File Explorer.
2. Point out the library on which you're getting the error. In my case, Videos library was the root cause. Right click it, pick Delete. In case you're using Windows 7, you'll be prompted for confirmation to delete. Confirm it by selecting Yes.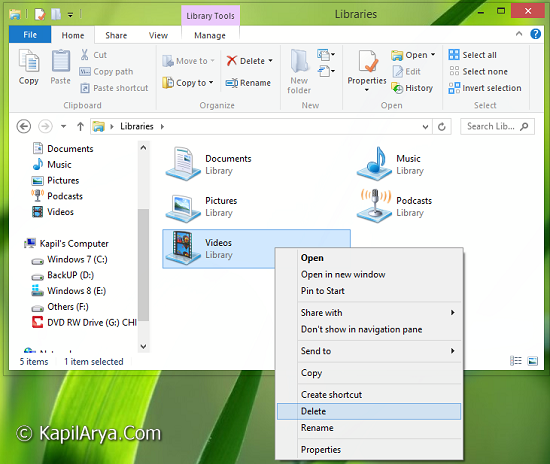 3. After deleting the corrupted library, in the left pane of left pane of Explorer, right click on Libraries. Select Restore default libraries.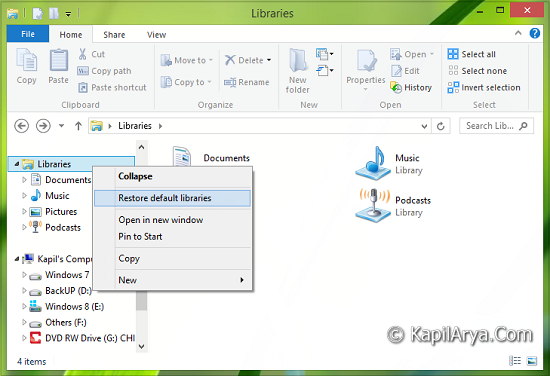 4. Once the library is stored, click on the library you're issued with. This time you'll no longer see the error code and you can access it as it was accessible by default.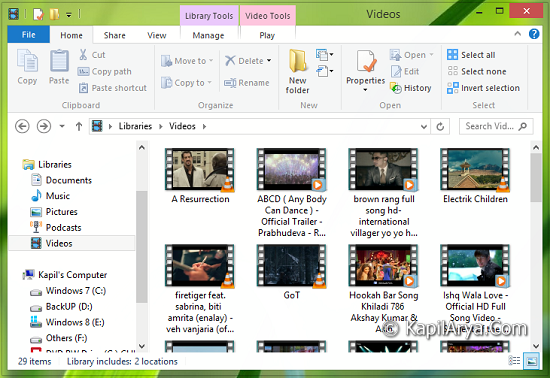 Hope this helps!