Like Windows, Mac is also a user friendly OS that Apple provides to its users. Mac OS comes pre-installed with MacBook Pro and Air with Retina or non-Retina models. It has similar UI interface like iOS, the OS which Apple provides with iPad, iPhone and iPod. Interested users may refer to Wikipedia for detailed info about Mac OS.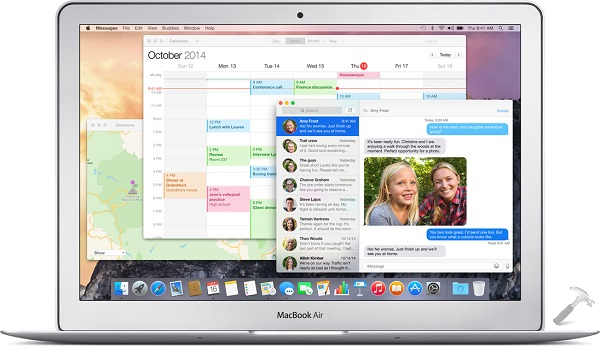 The latest version of Mac is Mac OS X Yosemite which was released few weeks ago. Apple has done some nice job on UI improvements in this edition and the UI is pretty much similar like Windows 8 UI. Well, if you're new to Mac OS X, then this guide will help you to getting started, especially if you've used Windows for years like me. However, the Mac has some strange features unlike Windows, but with the time, you're getting used with them.
Things which make Mac different from Windows:
Instead of taskbar, Mac has a dock at bottom of screen. which contains shortcuts the apps you frequently access. You can fully customize and even hide it and reveal when required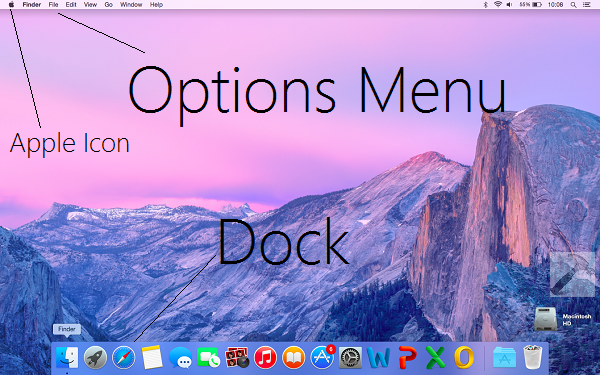 The options menu like taskbar in Windows is at the top of the screen. It changes automatically with program you're working with currently
The file system used in Mac is FAT, while Windows uses NTFS system. Due to this a USB running in Windows may not show its content while plugged to Mac
Namings are different from Windows-Mac, for example: Explorer-Finder, Command Prompt-Terminal, Control Panel-System Preferences, Windows Store-App Store, Start Screen-Launchpad etc.
Using Finder & Launchpad In Mac OS X Yosemite
This Explorer equivalent Finder helps you to browse files and manipulate them. It can be launched from the Dock appearing at the bottom of screen. Finder has the ways to sort files in quality and quantity and you'll always feel like its really easy to navigate through folders.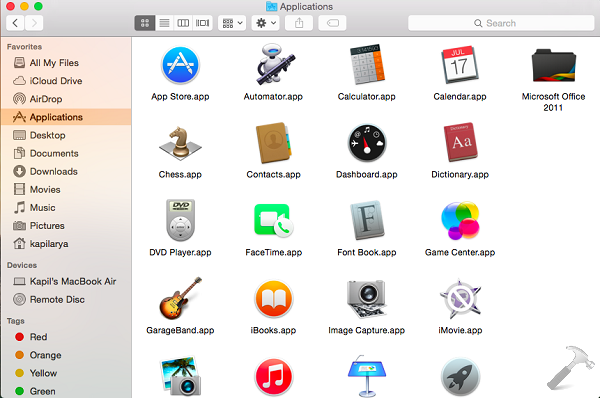 Similarly, you can use Launchpad to get Start Screen equivalent. Here you'll find all the app installed on your system, have a look: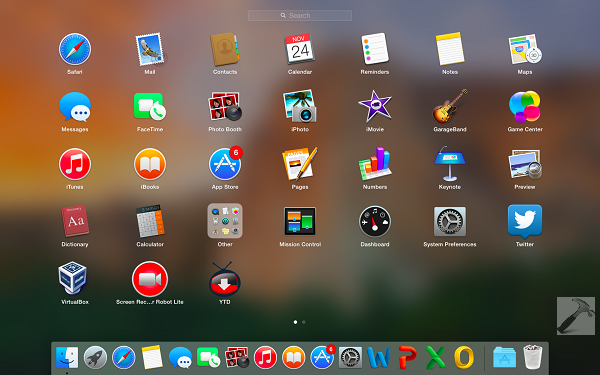 Open System Preferences To Change Settings
System Preferences helps you to manage your Mac by altering various settings like Desktop wallpaper changing, managing user accounts, updates etc. etc. The way to open System Preferences is simple, just click the Apple icon and choose System Preferences from the context menu so appeared.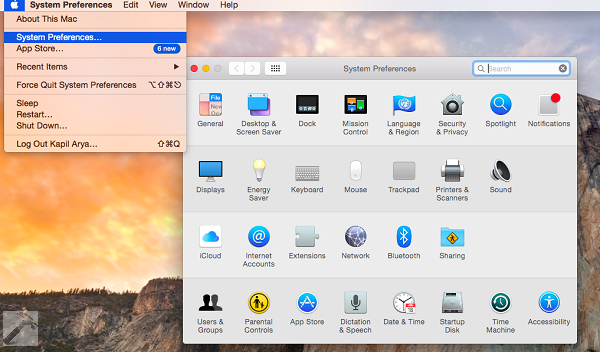 Configure Multi-finger Gestures For Trackpad
Although Windows do not have multi-finger gestures yet but we're expecting that Windows 10 will bring facility to the users. With Mac, you can operate whole system with the use of multiple fingers. Go to System Preferences -> Trackpad. Here you can find different settings for one finger, three finger, four finger etc.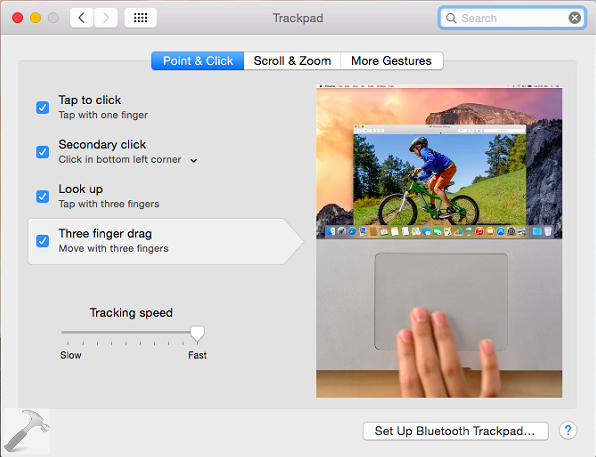 You can also set up Bluetooth Trackpad as well.
Accessing Real-time Notifications, Weather Details
Apple has tried to synchronize iOS and Mac OS X Yosemite to make your work simple. That is, if you get a call on your iOS device, you can get its notification on Mac as well. Apart from this, the Notifications Center helps you to stay updated from different kind of stuff. You can also configure weather settings to get real-time atmospheric details of your locality.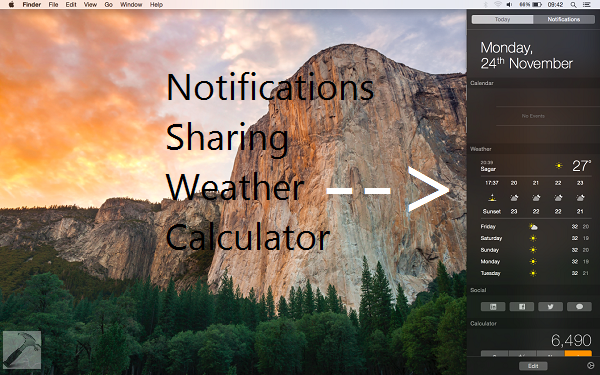 Sharing, making calculations are too possible from Notifications Center.
Accessing Terminal Command Using Spotlight Search
The spotlight search facility on Mac gives you refined search results. You have to move your cursor to top right corner and click the search icon. Put terminal, and pick the same from search results. Using this Command Prompt equivalent, you can perform operation by just typing.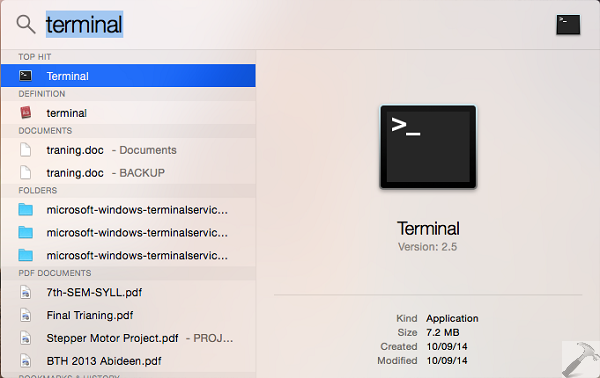 The terminal is supposed to be used mostly by the power users. However, normal users can do perform simple operations using it.
Install Microsoft Office For Mac
As we all know Microsoft Office is the best productivity suite we have on Windows. Microsoft has made it available for Mac too and thus you must install Microsoft Office to have great experience.s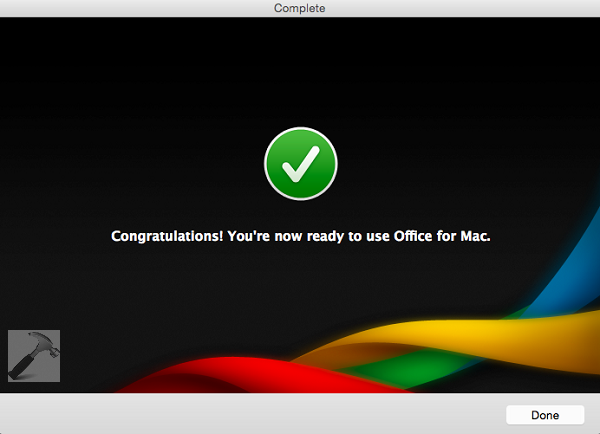 Office for Mac comes with four components only; Word, PowerPoint, Outlook and Excel. These four are enough to manipulate the data for official purpose and increases the productivity of your Mac.
Issues + Apple's Help & Support
Issues and queries are natural as far as operating systems are concerned. If you're having an issue using Mac, feel free to drop your queries at Apple Support forums at get help:
Hope you find Mac productive and efficient!