UPDATE:
Windows 10 Creators Update is now available via Windows Updates channel. You can check for latest updates available to you and install the upgrade. For other ways to upgrade, check
this article
.
This post was originally published on October 27th, 2016.

At an event hosted in New York city, Microsoft has made announcement for its next big update for Windows 10. The last crucial update for Windows 10 was Anniversary Update (Version 1607). It offered many new features and productivity improvements over its predecessor update, November Update (Version 1511).
Microsoft To Release Windows 10 Creators Update On April 11th
Now the next massive update to Windows 10 is the Creators Update, which is mainly focused on 3D creativity. With this update, company wants to extend its support on 3D productivity. So if you're a fan of 3D objects, I'm sure this update will interest you more. Along with this update, The Redmond Software giant also introduced new Surface devices – Surface Studio, Surface Dial and Surface Book. Surface Studio will offer 4K productivity to creators/professionals, while Surface Dial is basically a new input device, allowing to work from both of your hands. Surface Book on the other hand is new laptop which will offer long battery life, and robust performance.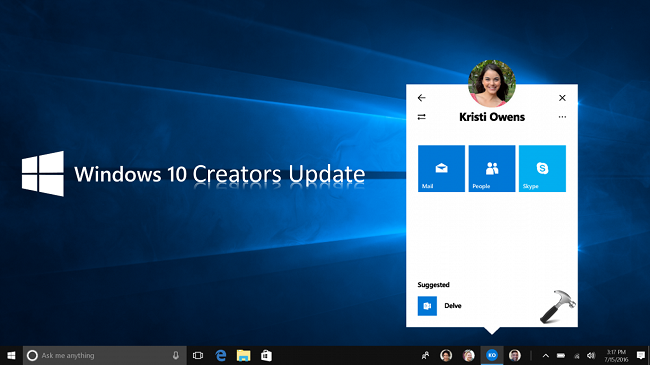 Here is what you can find new in the Creators Update:
What's New In Windows 10 Creators Update?
As per the announcement, we can expect following things:
Complete 3D experience with capturing/creating/sharing/printing in 3D
Microsoft Edge and Office apps to provide extended support for 3D (Note that Edge will be first browser offering 3D support)
You can pin your favorite contacts to the taskbar and communicate with them from there
Improvements over existing features
Creators Update is a free update just like the previous ones, and is available through Windows Update channel to each of the existing Windows 10 user. You can read more about this update in the official announcement post.
We'll keep an eye on this update and will post here, when there is some new info about it. Stay tuned!