UPDATE: Microsoft has started rolling out Windows 10 Anniversary Update (AU) 02 August, 2016 22:00 Hrs IST onwards.
Good news for Windows 10 fans! Microsoft has finally released massive update for Windows 10, termed Anniversary Update (AU). Previously, at //Build 2016 for developers in San Francisco, company has shared some positive stats which indicates that Windows 10 joins the family of their successful operating systems as it reached over 350 million devices now. Hence, the Redmond software giant wanted to celebrate the success of Windows 10 by releasing a big update for it, and its here now.
What Is Windows 10 Anniversary Update?
Since its Anniversary Update, it is released almost a year to the date when Windows 10 was shipped i.e. 29 July 2015. Anniversary Update will be second big update to Windows 10 OS. The first big update was November Update which taken Windows 10 to Version 1511, Build 10586 from build 10240 and called as Threshold 1. Anniversary Update is similar kind of update and is code named Redstone and it upgrades your Windows 10 to Version 1607.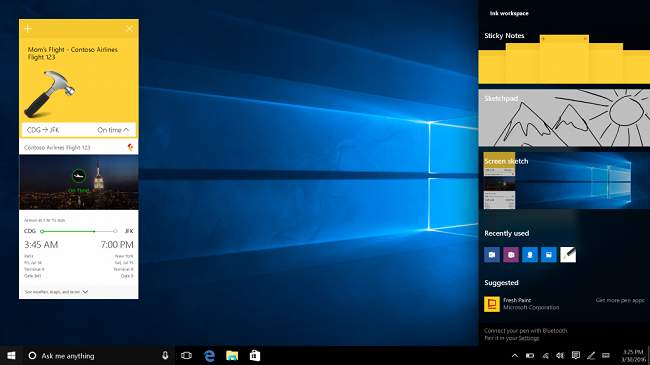 What's New In Windows 10 Anniversary Update
In the official announcement post of Windows blog, Microsoft has enlisted some cool new features they're going to include in Windows 10 Anniversary Update. Here are they:
1. Microsoft Edge to support Windows Hello
2. Universal Apps to offer Windows Ink integration (as input option)
3. Cortana to increase its support over 1K apps
4. You can turn any Xbox One into developer kit
5. Making Windows 10 to be more developer friendly OS
All of these are very crucial changes and everyone using Windows 10 would love to have those features implemented in their system.
How To Download Windows 10 Anniversary Update?
Way 1 – Using Windows Update
You can check for latest Windows Updates on your existing Windows 10 build and should be able to detect Windows 10 AU Version 1607. If you've trouble checking updates, run Windows Update troubleshooter or reset Windows Updates components manually.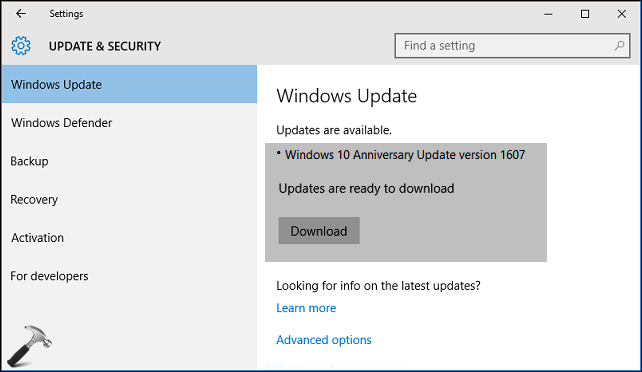 Way 2 – Using MSDN Subscription
If you are Technet/MSDN subscriber, you can download the Windows 10 AU ISO file. Click here to go to subscriber downloads page to get the ISO archive.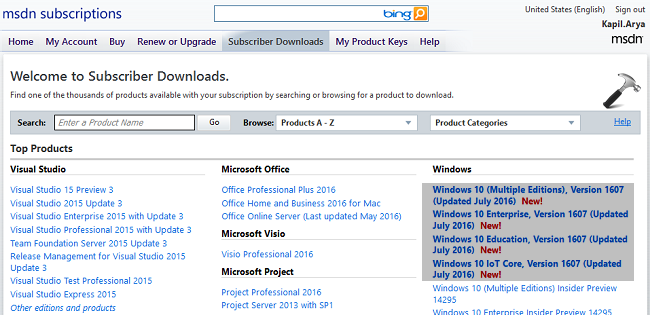 Hope you enjoy the update!