After installing Windows, when you open File Explorer for the very first time, you see some default folders are there. With Windows 8 or later, these folders are basically under This PC section.
See : How To Rename "This PC" Folder In Windows 8.1
These built-in folders namely My Documents, Downloads, Pictures, Music, Videos are created be default to users in order to manage stuff on their system. Generally we refer these folders as Libraries. If Libraries are no longer on your system, checkout this fix.
Well, sometimes we have hard drive space regarding issues with these Libraries. For example, if your My Documents folder has lots of content in it and you arrive to a situation when you can't save anymore data to this folder since its full. Then in such case you may want to save data to same folder but the folder location must be on another drive which is empty or having lots of space. Thus it seems that relocating or moving the Libraries to parallel or another drive can help us in managing user folders under these conditions.
We're illustrating this guide with My Documents folder, but you can use this guide for managing other user folders too.
How To Move Libraries Or User Folders To Another Hard Drive
1. Open File Explorer, right click on My Documents folder and select Properties.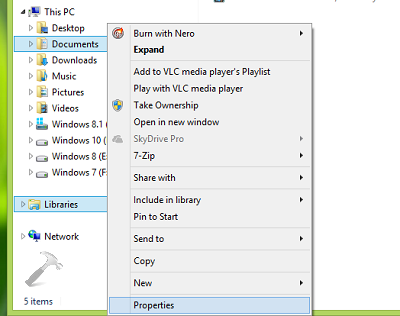 2. In the Properties window, switch to Location tab. Here you'll see the current location of your My Documents folder. Click Move option.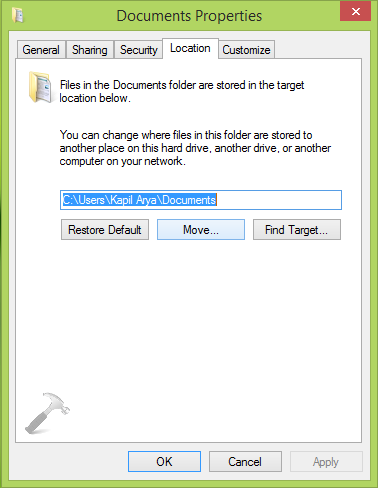 3. Next, in the Select a Destination window, you can choose convenient location from other hard drive which have much empty space for saving your stuff. Click Select Folder then.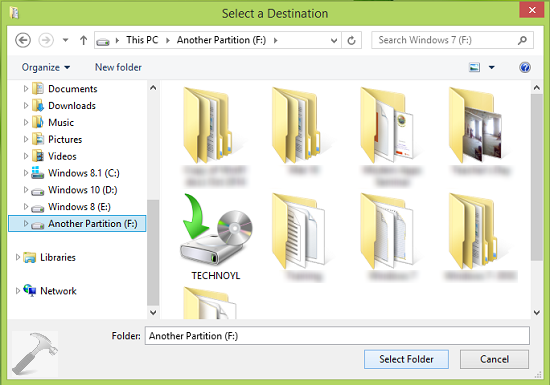 4. So in this example, we tried to change our My Documents folder location to F: drive (parallel or another partition). Click Apply option then in following shown window: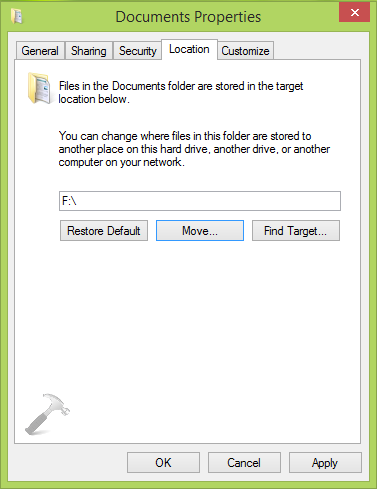 Finally, in the Move Folder confirmation prompt, click Yes option.

In this way, we have moved the Documents library to another partition. In case you want to restore it later, hit the Restore Default option in step 2.
That's it. Go here to learn how to change default screenshots directory in Windows 8 or later.