While you install Office, the crucial background service named Office source Engine should be ready to run. If this service is not starting, you won't be able to progress further with the office setup.
Recently, we faced a strange error during Office 2016 installation on a Windows 10 running machine. This error was directly related to office root service which was later found to be disabled on the device. The complete error message received in this case:
Something went wrong
Sorry, Office ran into a problem because its system service is disabled. Please ensure the Office system service can run, then try again.
Error Code: 30068-4 (1058)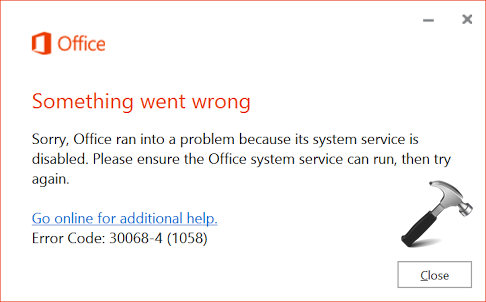 No matter, if you're making a clean install or upgrading your Office installation, this service related issue may occur in both cases. Hence, you need to check the corresponding service and fix it so that you can go ahead on installation. Here are the steps you can follow to get rid of this message:
FIX : Office Ran Into A Problem Because Its System Service Is Disabled While Installing Office 2016
FIX 1 – Fixing Office Background Service
1. Press

 + R and type services.msc in the Run dialog box, hit Enter key to open Services snap-in.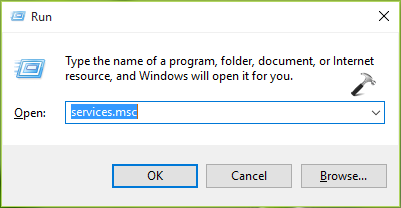 2. In Services window, scroll down and look for Office Source Engine service and check its Status. Since you're facing this issue, you may find the service in Disabled stage. Double click on the service to open its property sheet.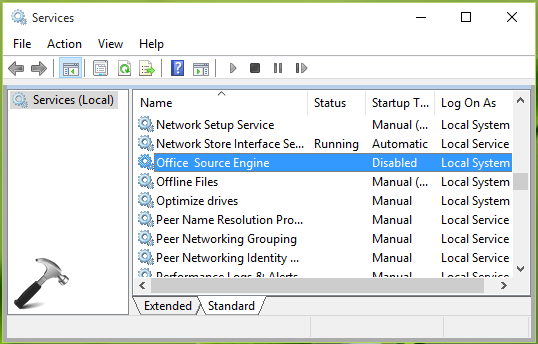 3. In the Properties window, set the service Startup type to Manual or Automatic. You may also hit Start button to check if service can run. Click Apply, then OK. Close Services window and re-try to install Office 2016, it should work on.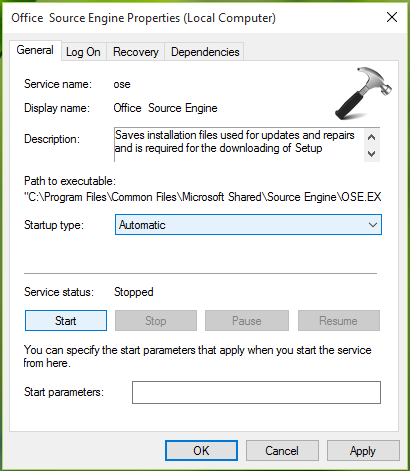 FIX 2 – Register Office Validator
1. Press

 + R to open Run dialog box.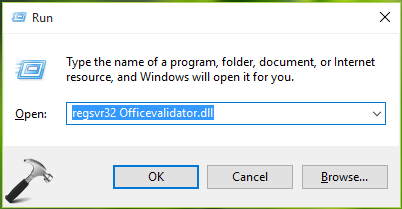 2. In Run, type regsvr32 Officevalidator.dll and click OK or press Enter key. The problem should be resolved. If the issue still persists, you can try creating new user account and check.
Hope this helps!
Also check: How to repair Office offline?