Start Menu and Start button were most used components in recent OS editions. But unfortunately, Microsoft has removed both the components in recently released Windows 8. Due to removal of both components, most of users want to remain using Windows 7. If you also belongs to the category of these users, you'll surely leave this category after reading this article.
Start Menu X : Bring Start Button & Menu In Windows 8
Today I am going to share a freeware tool to get the Start Menu and Start Button back in Windows 8. This tool is the "Start Menu X", designed especially to pull the Start Menu in drastic conditions.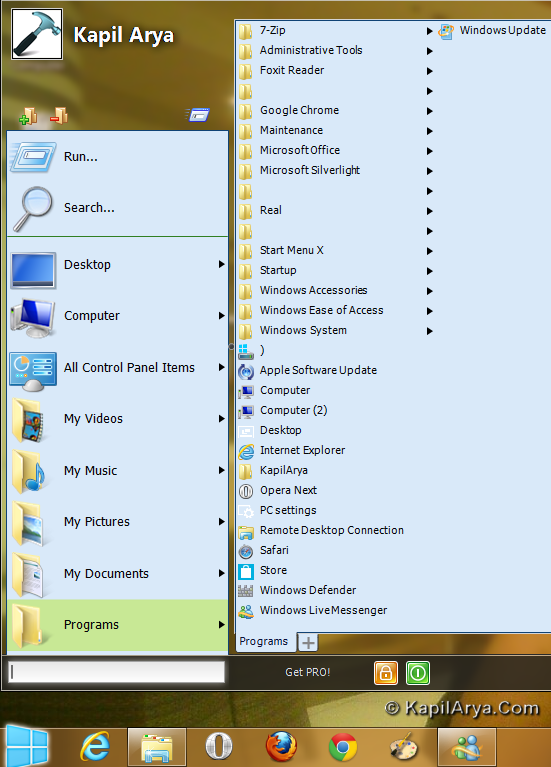 Start Menu X immediately brings the Start Button and Start Menu as soon as you install it. The above screenshot shows the Start Menu retrieved by the this tool.
The Start Menu shown by this utility is very clean and minimal. It would be good for those users who hates Metro. This type of Start Menu comes default with Windows Vista. Also you can perform the quick search in similar as you do in Windows 7.
Now lets talk about the Start Button, the Start Button (Start ORB) gained by this tool is fully customizable. You can customize it with various images. Here it is: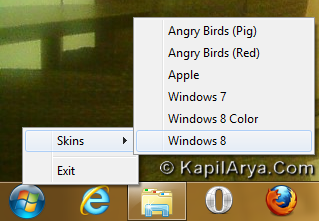 This tool is available in both freeware and paid version. You can download the free version at http://startmenu7.com/StartMenu7_Setup_freeware.exe.
NOTE :
1. The Official Website of this tool doesn't show platform for Windows 8, but when we tested it on Windows 8, its working without any issues.
2. This tool is supported in both 32-bit and 64-bit configurations.
Hope you'll find the article useful!