We all know that Windows uses NTFS file system, whereas Mac uses FAT32 file system. Due to differences in these file systems, you may face the volume format related issues while performing file operations on a drive, that has been used on either of the OS.
Recently, I across such a problem. I was trying to copy my 4GB ISO file located on Mac OS X to an empty 8GB flash drive, but Mac doesn't allows me to do so. Following is the message keep appearing while performing copy operation:
The item "<ITEM NAME>" can't be copied because it is too large for the volume's format.

Here, I should mention that flash/USB drive I used in this case was formatted with FAT32 partition style using Windows. So even when the USB drive was using the file system which Mac usually loves to accept, still I have to struggle for copying the data to the USB drive.
If you're also facing this issue, here is a workaround that you can try to bypass this hiccup:
FIX : "The Item Can't Be Copied Because It Is Too Large For The Volume's Format" In Mac OS X
1. Search for the "disk utility" term using Spotlight search and hence open Mac's Disk Utility snap-in.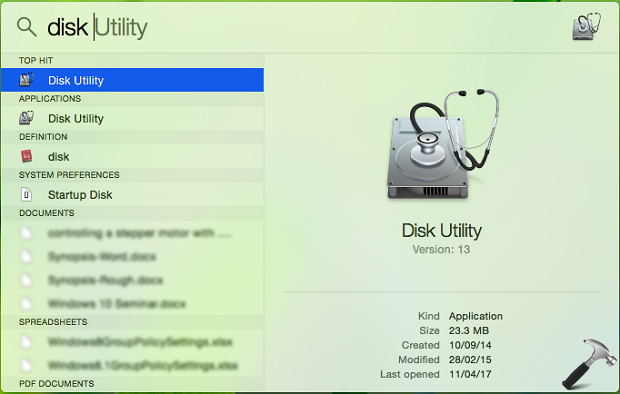 2. Now in left pane, select the USB drive to which you can't copy data. Then in corresponding right pane, switch to Erase tab. Change the Format to Mac OS Extended (Journaled) from MS-DOS (FAT). If you like, you can here give a new name to USB drive as well. Finally, click Erase.
NOTE: If you later want to use the USB drive on Windows, you must select ExFAT format because Windows will not recognize Mac OS Extended (Journaled) format.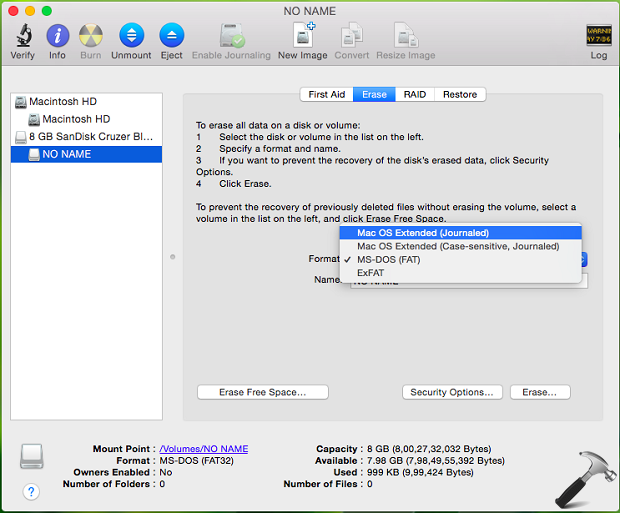 3. Confirm format operation, by clicking Erase button again: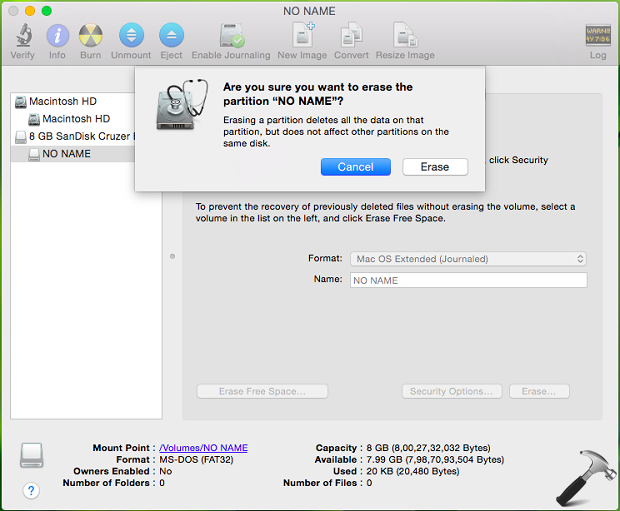 In few seconds, USB drive should be formatted with select partition style.
Once done, retry to copy the file to USB drive and this time it should work fine, without any errors.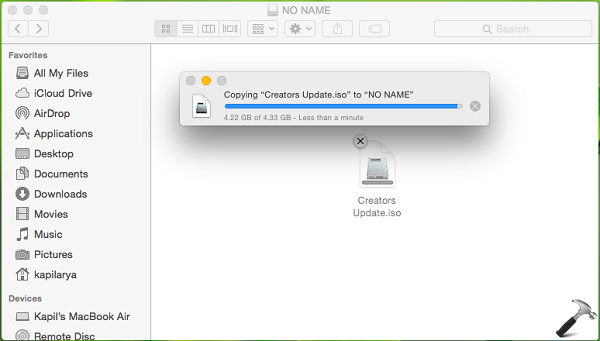 Hope this helps!