Activation is the important stage comes just after installing your copy of Windows. Without activation, you can't personalize or use some of the features on your Windows OS. Hence you must activate your copy of Windows to stay safe and genuine, and have a hassle free experience.
However, while activating a Windows 10 machine, we came around an odd error message. In this case, though we entered correct product key but the Windows activation server refused to accept it. When we checked the error details, following message appeared so far:
Error code: 0xC004F034
Error description: The Software Licensing Service reported that the license could not be found or was invalid.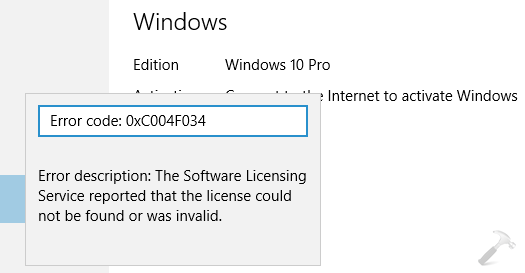 If you're too victim of this issue and you're pretty sure that you've a valid product key that came when your bought Windows 10, you can try any of these alternative method to activate your copy. Here, we'll show you how to activate your machine in this scenario, using automated phone system and using recovery options.
FIX : The Software Licensing Service Reported That The License Was Invalid
Here are the ways to solve this issue:
METHOD 1 – USING AUTOMATED PHONE SYSTEM
1. Press

+ R and type slui 4 in the Run dialog box, press Enter key or click OK.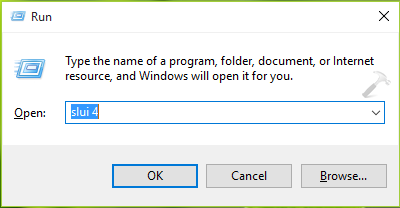 2. Next, select your country from the drop down on the screen so appeared now. Click Next.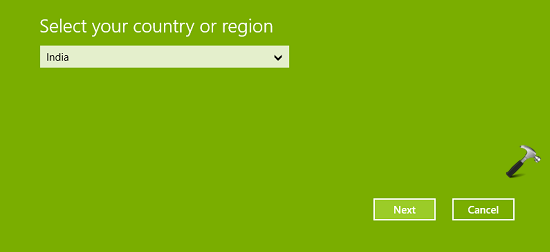 3. Moving on, in the Call and provide your installation ID screen, you'll see a phone number that you need to call. In some countries, there is availability of toll free numbers, which is great. So simply call the number, and enter the installation ID on your phone, when you're asked by automated system. Click Enter confirmation ID button now.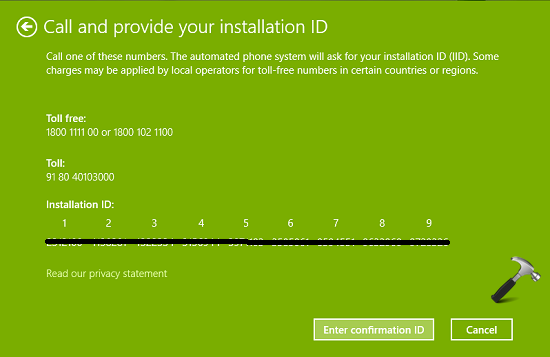 4. Finally, enter the confirmation ID as you hear from automated system and click Activate Windows.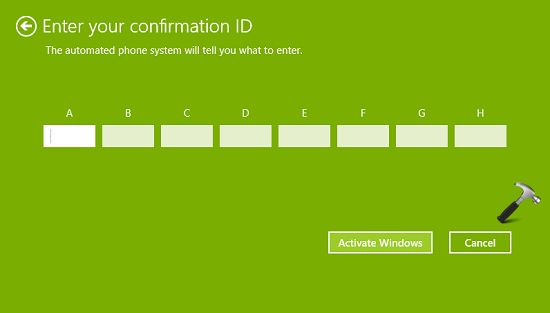 If everything is okay, your copy of Windows will be activated on the go. You'll see this confirmation message when its done: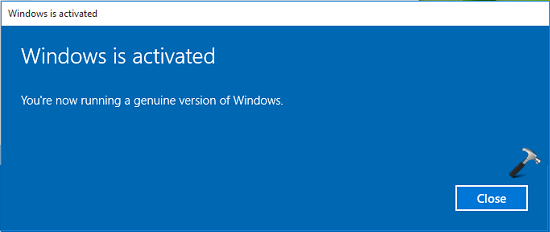 If the above mentioned method didn't worked for you, try these steps then:
METHOD 2 – USE RECOVERY OPTION
Sometimes the licensing of your Windows could be affected due to third-party programs you install. So to solve this error, you need to use either of the Recovery Options available at Settings app -> Update and security -> Recovery.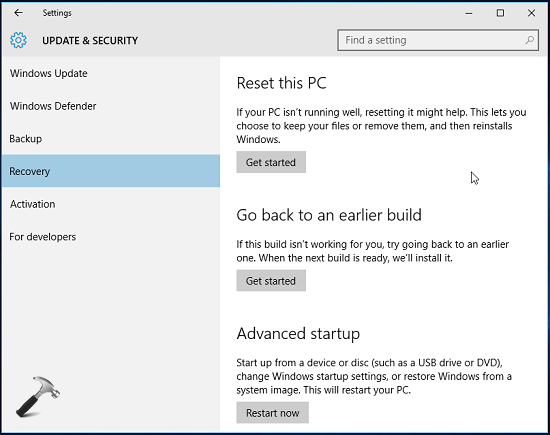 The best thing to use here is to do a System Restore and check if you can activate the system by restoring it to an earlier date:
How to restore your machine to earlier date using System Restore
Even if System Restore didn't helps, then try to reinstall Windows 10 without affecting personal files:
Reinstall Windows 10 and activate then
We hope either of these methods would work, and you'll be able to activate your Windows 10. Do let us know via comments, if you can't. Go here to learn how to use Microsoft Fix it to troubleshoot activation issues.