In Windows 8.1, we have both Refresh and Reset options available to choose how we want to recover our system. Now with Windows 10, Refresh option seems to be no longer available in the Advanced Recovery Options screen. However, the Refresh feature is still available in Windows 10 which helps us to reinstall Windows 10 without affecting our personal files.
Actually, Windows 10 has an another option also which lets you to downgrade to your previous operating system, from which you upgraded to Windows 10. The reinstall Windows 10 without affecting our personal files also works in the same direction but instead of downgrade, it just reinstall. Hence, literally we have three options to recover the operating system (OS), they are:
1. Reset : Remove everything and reinstall Windows 10
2. Reinstall Windows 10 without affecting our personal files
3. Go back to previous build
Of these three options, in this article, we'll see how to reinstall Windows 10 without affecting our personal files when the OS is expired or if you're having multiple issues with it. Make sure you've given try to System File Checker tool and DISM commands to repair your system before trying any of these recovery options. If these tools have not helped you in the real-time crisis, here is how you can use this Refresh equivalent feature:
How To Reinstall Windows 10 Without Affecting Personal Files
1. Plug-in your System Recovery Drive or the OS recovery disc, that came with the machine and boot the machine. You must see Press any key to boot from CD or DVD… message. So press any key to continue.

2. Next, you must see the Windows Setup screen. Select Next option in the following window then: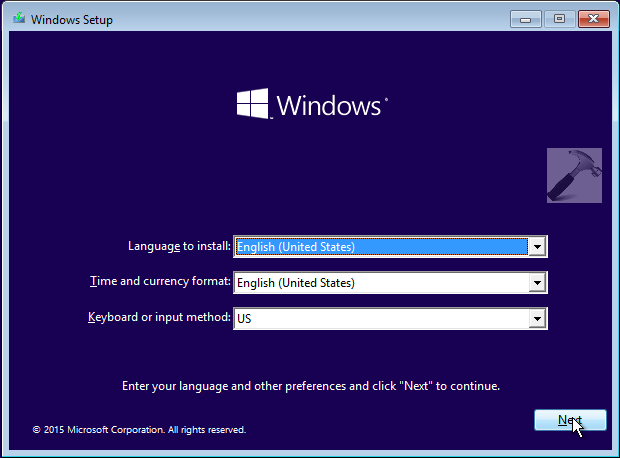 3. Now, click Repair your computer option here: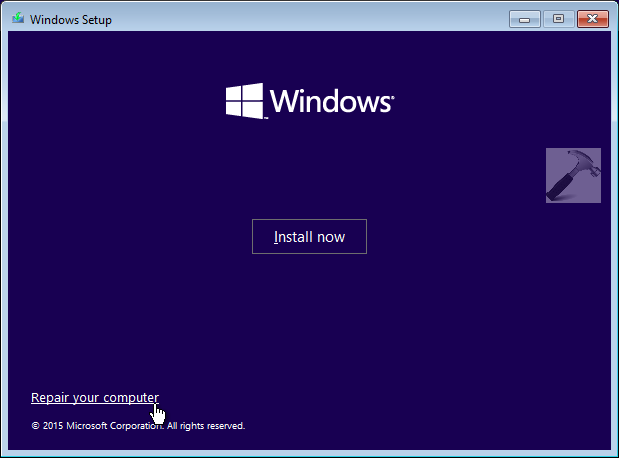 4. In the following screen displayed next, select Troubleshoot.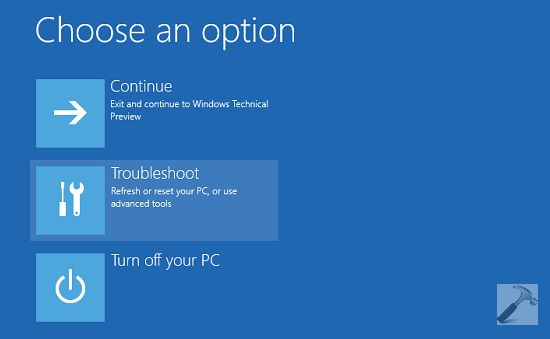 5. At Troubleshoot screen, hit the Reinstall Windows 10 with this media option.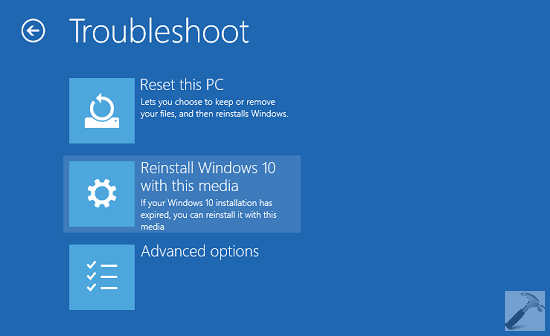 6. Moving on, select the target operating system as Windows 10 under Reinstall Windows 10 with this media screen.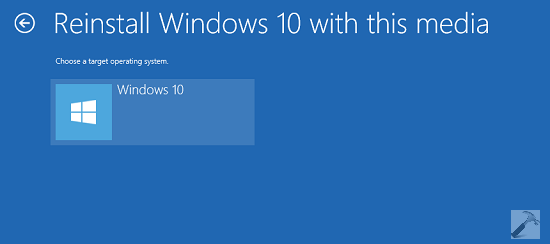 Instantaneously, you'll see that the system is preparing itself in order to reinstall the OS.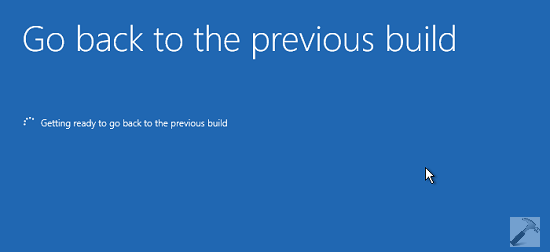 7. Once system is ready to reinstall OS, you'll get this below shown Windows 10 Setup window, where you've to hit Next button. This window give us confirmation that our personal files are kept as it as, while system files may undergo changes.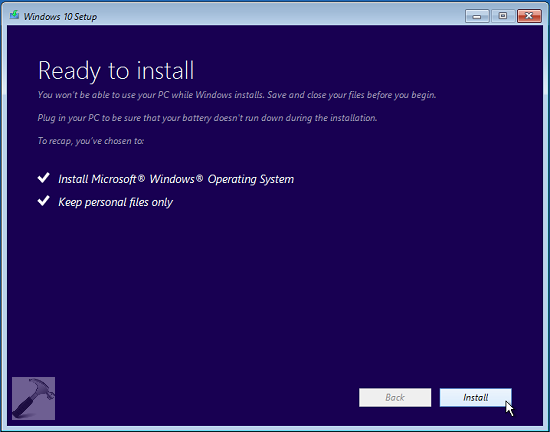 8. Finally, the re-installation initiates and propagating as per your system capability. Once re-installation completes, system will try to reboot. If it fails to reboot by itself, you can reboot it manually by pressing the external/physical power button of your machine.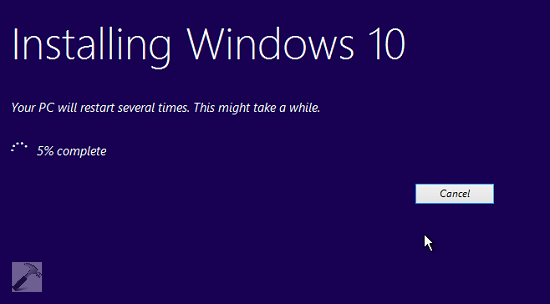 9. Lastly, after reboot you'll get Restoring your previous version of Windows… screen. Once this processing is complete, you can log into your system and make out the necessary adjustments to start newly re-installed Windows.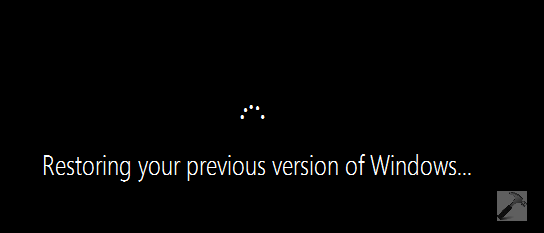 Here is the video to tell you more:
Hope this helps! Additionally, checkout these other ways of recovery:
1. How to completely Reset Windows 10
2. How to restore Windows 10 using System Image