Many of you are using Windows 8 or later in multiple languages. This helps to make Windows more familiar to us by improving user experience index. Adding a new language to your Windows 8.1 is too simple and you can do it from PC Settings -> Time and language -> Region and language. Just click or tap the Add a language option and click on any language name appeared next. This would add a new language to the system instantaneously.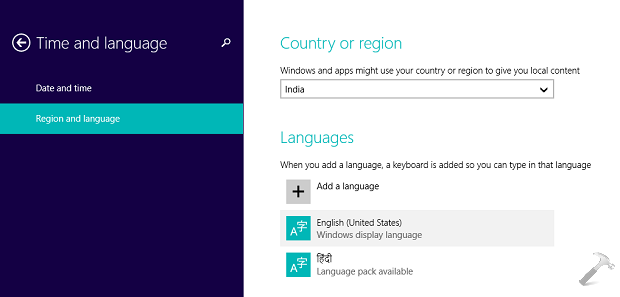 So when you're using Windows in multiple languages, you can switch between languages using 

+ Space key combination while typing or inserting an input. Also, while using multiple languages, you can see the language indicator at right portion of the taskbar, for English (US) language, its ENG. Some of you might want to remove this indicator, since you've become habitual with what language you're using in the system.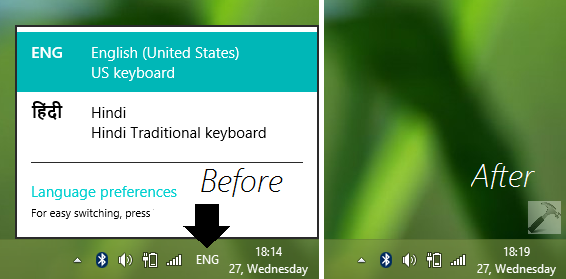 Here is how can you remove this language indicator:
How To Turn Off Language Indicator In Windows 8.1
1. In the right portion of taskbar, click on the upward arrow sign, then click Customize.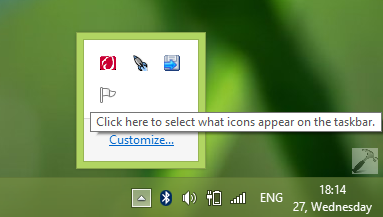 2. Next, in the Notifications Area Icons window, click Turn system icons on or off link.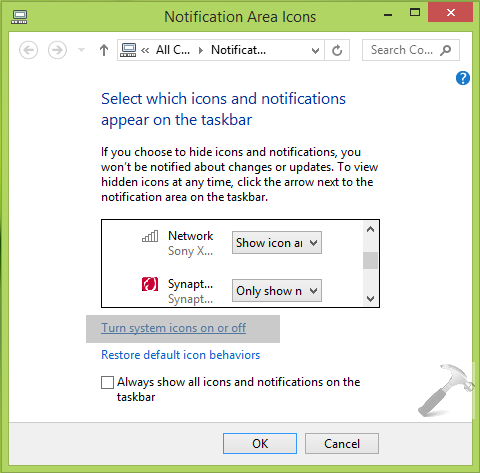 3. Finally, in the System Icons window shown below, scroll down to look for Input Indicator and click on the drop down next to it. Choose Off.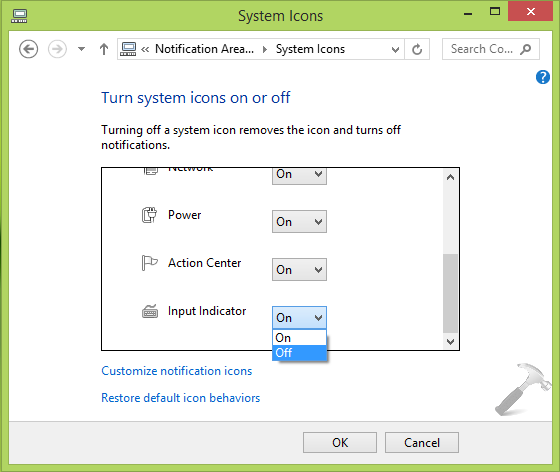 You'll find that the language indicator is gone so far. Click OK and now you can return to Desktop if you like.
That's it!