It happens sometimes that when you are looking for uninstall of program on Windows, but couldn't sort out the way to remove that program completely.
Because in case of some applications, they leave some of modifications made by them on your system and thus resulting in cause of errors on system (intersection of leaved data with data of other programs). It means that we're required to use such tool which will remove the complete modification and application data of uninstalled programs.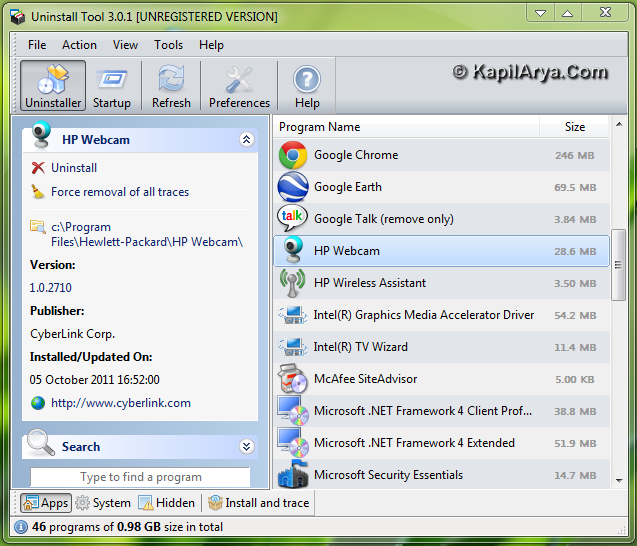 Uninstall Tool : Manage Uninstall, Registry, Tracking Of Programs
Uninstall Tool is such a pioneer tool which is enough capable for complete removal of a program from system. It is simply a fast alternative to Windows default Add/Remove Programs. One of the interesting thing I found on this application is tracing of uninstalled programs. Windows default Add/Remove Programs doesn't provides such information.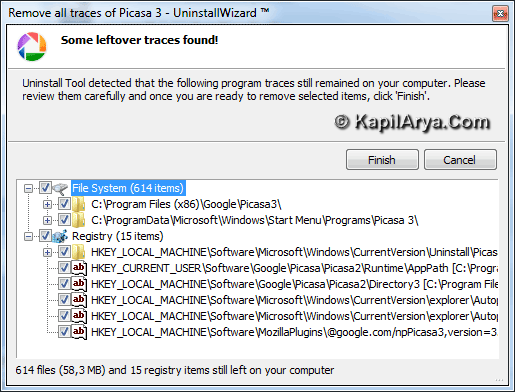 Using Install and trace option on this tool you can exactly identify that what registries or any other modifications were made by a program which you have just uninstalled.
Here is the list of some other attractive features of this utility:
Completely remove any installed software
Faster than default Add/Remove programs
Complete compatibility with x64 Windows
Highlighting recently installed apps
Direct access to registry branch of any program
Thus it is proved that Uninstall Tool performs a great job when it comes to completely removal of programs. Programs are uninstalled without any suffering or pain. Its revolutionary tracing technology has insisted other uninstall tool providers to modify theirs.
Uninstall Tool can be downloaded at http://crystalidea.com.
Hope you find the tool useful!