Windows 10 comes with built-in and dedicated Xbox app so that you can connect Xbox Live environment. The app allows users to connect with other gamers and share clips recorded while playing the games on Windows 10. To have a full satisfactory experience with Xbox app, you need to sign-in into the app using your Xbox or Microsoft account. Sometimes, you may not able to sign-in to this app and in this article we're sharing the ways to fix it.
Like other Universal Apps present in Windows 10, the Xbox app also requires a strong web connectivity while you signing in. But even after having a fine working and stable Internet connection, you may get around this error:
We can't sign you in right now. Try again later. (0x3fb)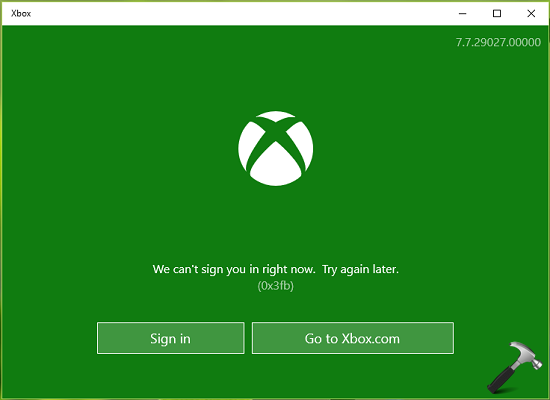 A straightforward solution to this problem is re-install the app. But if don't want to reinstall the app from Windows Store, there are some suggestions you can try and see if they helps you:
FIX : "We Can't Sign You In Right Now. Try Again Later" Error For Xbox App In Windows 10
SUGGESTION 1 : If you're using your Xbox account or same Microsoft account to sign-in Xbox app on another machine, do completely log out from there and then re-try to sign-in.
SUGGESTION 2 : In some cases, your third-party antivirus may block sign-in to app. So you may want to uninstall your security suite for a while and check if this solves the problem.
SUGGESTION 3 : You can try switching to another network connection and sign-in using it. This will solve the issue, if your IP was blocked on previous network connection.
SUGGESTION 4 : Make sure you've correct regional settings configured on your Windows 10. You need to also verify the date and time settings to eliminate any grey areas.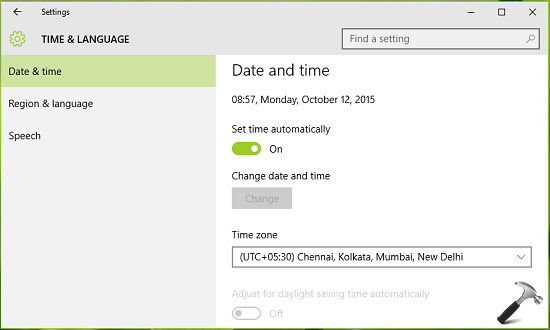 SUGGESTION 5 : You can try to re-register the Xbox app using steps mentioned here:
Steps to re-register Xbox app in Windows 10
Re-registering will save you from reinstalling the app via Store and can be carried out as an offline operation.
SUGGESTION 6 : You may want to create another user account and check if the Xbox app works perfectly on it. If it does, go ahead with new account.
We hope something should help you! Go here, if you can't sign-in to Store app.