Boot screen is the way Windows operating system uses to get all the needed devices ready for system. Normally boot screen is shown for few seconds to the users and from here they are taken to login screen. All Windows operating system follows this process.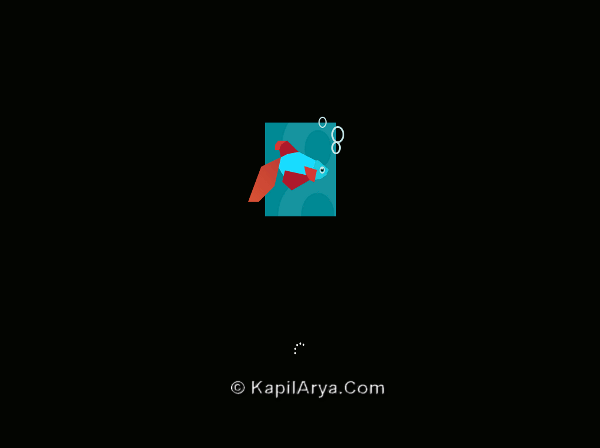 One of my reader reported that his system having Windows 8 freezes at boot. The configuration of his computer are correctly matching the requirements, so this is not the basic requirement error. According to him, he installed the Windows 8 using flash drive.
The main problem with him is that Windows 8 is stuck at boot screen. The boot screen icon keeps turning round and round but nothing happens after this. However, the freeze removes after about one hour and then he can see login screen and successors.
So without wasting your time anymore, here are some ways that you can implement to solve such issues:
FIX : Windows 8 Freezes At Boot Screen
1. The most basic and primary fix that can be applied here is the System File Checker i.e. sfc /scannow command. This command should be run from Command Prompt with administrative rights.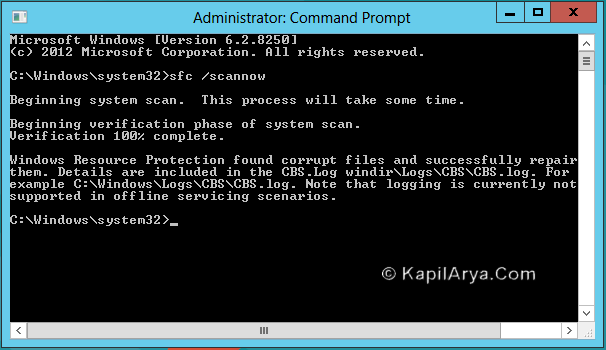 After completing verification process, reboot to get fixed.
2. Second fix that is applicable here is the use of Device Manager. Device Manager can be easily located using Windows search (

+ Q). Search for "device manager" and pick the same from results.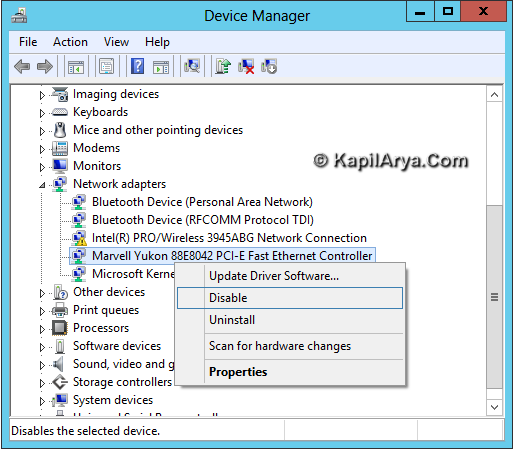 Right click on the driver with name Marvell Ethernet Controller (the name may differ system by system, but it should contain Marvell). After disabling this driver, reboot the system and the problem should be fixed now.
Hope this helps!