Today, we're going to discuss about the DVD drive missing problem in Windows 8 File Explorer. One of my friend experienced this problem on his PC. Actually, his Windows 8 was showing Devices with removable storage but was unable to locate the DVD drive attached to PC. However the PC was able locate the same when booted with Windows 7.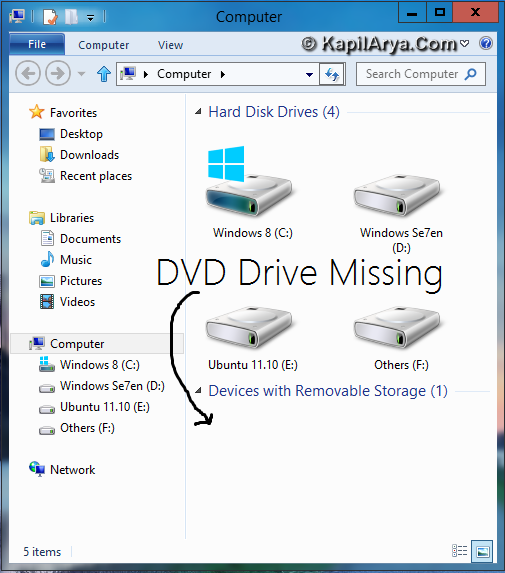 By hypothesis, we observed that the main problem is missing of required registry key to show the DVD drive in this issue. So a simple registry patch is the answer to this query. Without wasting your time anymore in talks, let see how to solve this issue:
FIX : Windows 8 Not Showing DVD Drive
1. Open the Command Prompt with administrative privileges (Ctrl+Shift+Enter).
2. Type the following command and hit Enter key:
reg.exe add "HKLM\System\CurrentControlSet\Services\atapi\Controller0" /f /v EnumDevice1 /t REG_DWORD /d 0x00000001

3. Exit the Command Prompt and hopefully reboot. Insert a disk to test and the DVD drive should shown now.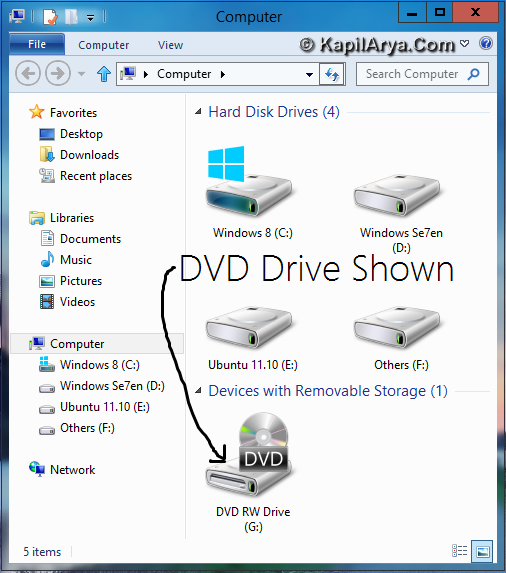 Hope this helps!