When you upgrade to Windows 10 from your existing operating system, no matter whatever method you choose to upgrade, if your system's current active partition is compressed, you can't upgrade. You might be thinking what is this active partition? Well, its simply the system root drive where boot files and other necessary components required to run the operating system (OS) are currently stored. So if the active partition is compressed, obviously all files/folder on the partition is compressed and Windows requires uncompressed stuff from the existing OS so that upgrade can be done to newer OS.
In some cases, users might be unaware of the fact that their OS is using compressed partition. And when they prompt to upgrade for Windows 10, the setup wizard flashes this message:
Windows can't be installed because This PC uses a compressed operating system.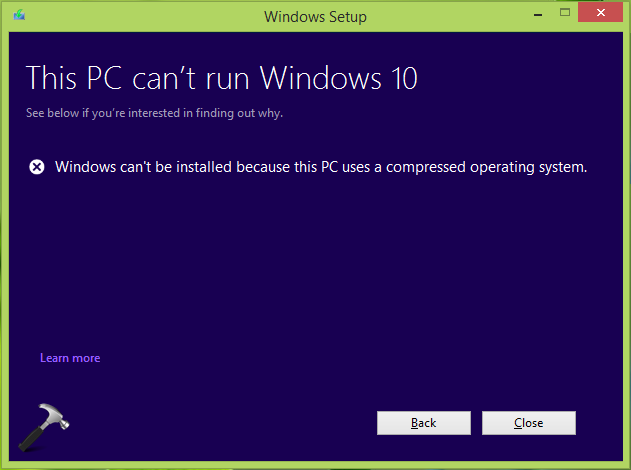 In case if you're upgrading via Windows Updates/Windows 10 Upgrade Assistant, you might see this line mentioned against Disk controller in the upgrade window:
The current active partition is compressed.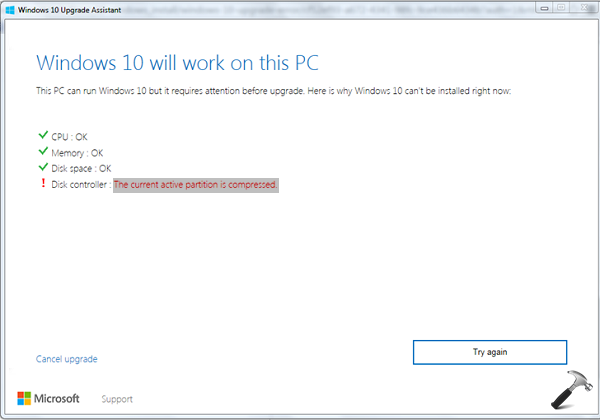 So if you're also the victim of this issue, you need not to worry much. These simple steps will let you resolve the message easily. Here is how:
FIX : Windows Can't Be Installed Because This PC Uses A Compressed Operating System While Upgrading To Windows 10
1. Open File/Windows Explorer and right click on your system root drive (the drive having Windows logo over its drive icon), select Properties.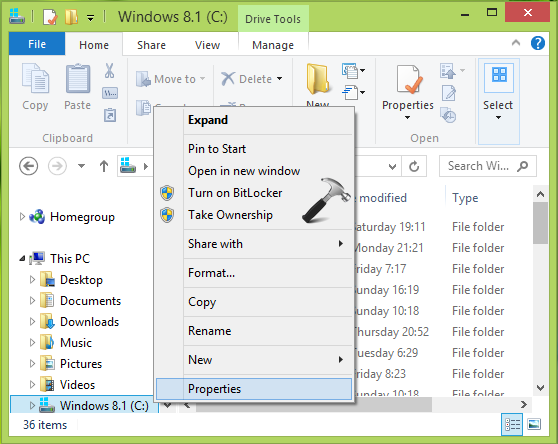 2. In the drive property sheet, on General tab, uncheck the Compress this drive to save disk space option. Click Apply followed by OK.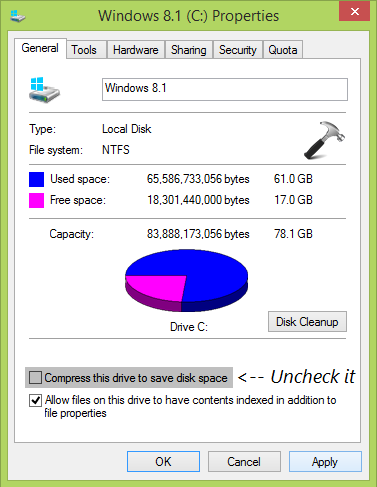 3. Close File/Windows Explorer and reboot your system.
After restarting the machine, re-try to upgrade and it should work fine this time.
Hope this helps!
Also check: How to compress your Windows 10 installation?