While installing Windows 10, we recently encountered a different kind of error about which we'll talk in this post. In our past, we've covered common installation errors which are listed here. Now, this issue is somehow related to drivers or the media with which you're booting the machine.
Actually, during installation Windows 10, we came around following error message:
A media driver your computer needs is missing. This could be a DVD, USB, or Hard disk driver. If you have a CD, DVD, or USB flash drive with the driver on it, please insert it now.
Note: If the installation media for Windows in the DVD drive or on a USB drive, you can safely remove it for this step.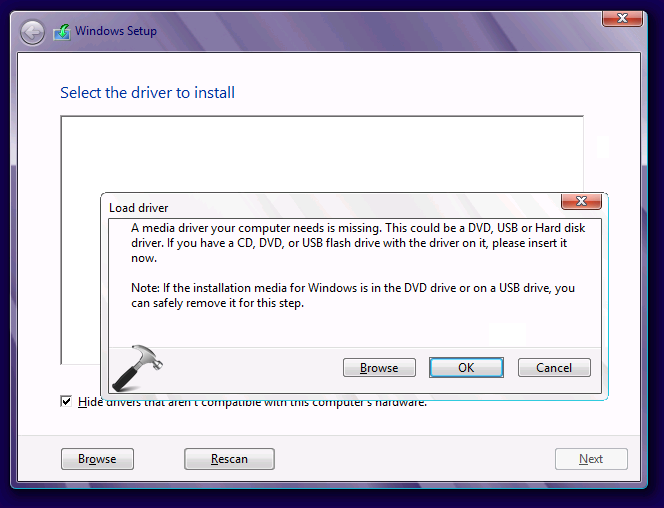 Upon researching a bit on this, we found that following factors may be responsible in causing it:
The ISO media or the DVD drive setup you're using is corrupted
The USB drive you're using is malfunctioned
The speed at which ISO or DVD setup burned was either too slow or too fast
Your machine is using SATA instead of IDE
FYI: SATA (Serial Advanced Technology Attachment) and IDE (Integrated Drive Electronics) are actually the interfaces that your computer's bus uses to connect storage devices such as hard drives.
So coming back to the issue, due to which installation of Windows 10 remains incomplete. If you're facing this problem, one thing every Windows expert suggest you and that is to re-download the ISO media setup and re-run it. While there are few other suggestions mentioned here as well, to deal this case:
FIX : "A Media Driver Your Computer Needs Is Missing" While Installing Windows 10
SUGGESTION 1: Plug the USB installation drive and boot into it. When you get the error message window, click Cancel and now Windows will return back. You can now try unplugging the USB drive and plug it back to different port immediately and continue to installation.
SUGGESTION 2: If you're installing Windows 10 using any virtualization software, you may try it installing using the settings of Windows 8, 8.1 and see if it works.
SUGGESTION 3: Let your machine use IDE instead of SATA. This can be changed in BIOS/UEFI settings of device.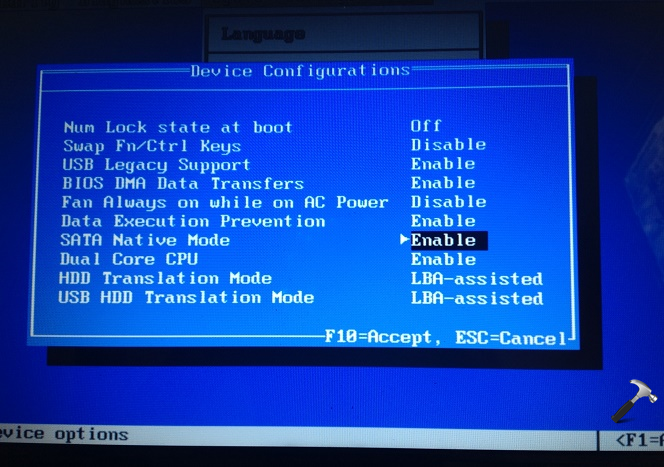 SUGGESTION 4: Recheck the extracted setup from the ISO file. If it is in NTFS format, try extracting ISO in FAT32 format and then use the setup.
SUGGESTION 5: If above mentioned suggestions didn't help and then you may go with upgrading your existing OS to Windows 10. Complete steps mentioned here.
Hope something helps!