After moving to Windows 10, if you've realized that audio is no longer working on your system, then this article is for you. In recent couple of weeks, we have found that a considerable number of users, who have came around this problem. The issue is justified for some devices, on which audio drivers are totally incompatible for Windows 10.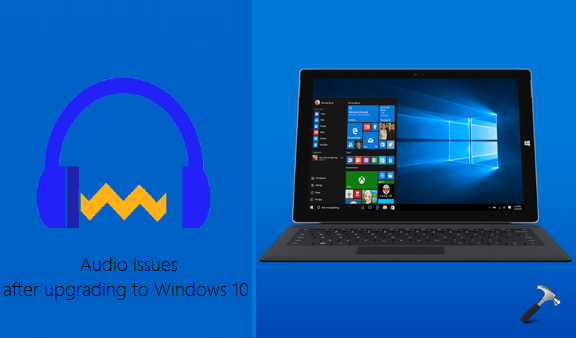 While some others users were able to fix it using simple troubleshooting steps mentioned below in this post. Microsoft has also released some patched updates in recent days, which you must install and see if they helps you to fix the problem. Else, if you want to fix it manually, try these steps:
FIX : Audio Not Working After Upgrading To Windows 10
Method 1 : Make sure audio dependency services are running
1. Press  

 + R and type services.msc in the Run dialog box, hit Enter key to open Services snap-in.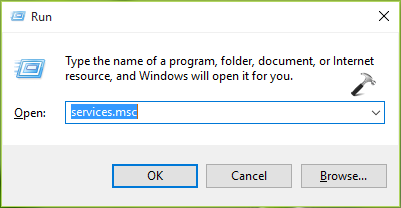 2. In the Services window, make sure that following services have Running Status and their Startup Type is set to Automatic.
Windows Audio
Windows Audio Endpoint Builder
Plug and Play
Multimedia Class Scheduler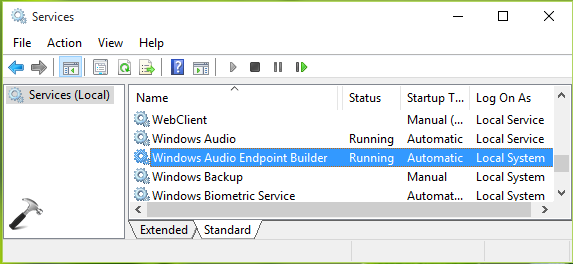 If you find any of these services don't having Running Status and their Startup Type is not set to Automatic, then double click the service and set this in service's property sheet.
Check after performing these steps, is audio started working or not. If yes, you're good to go. If not, read on.
Method 2 : Using Device Manager
1. Press  

 + R and type devmgmt.msc in the Run dialog box, hit Enter key to open Device Manager snap-in.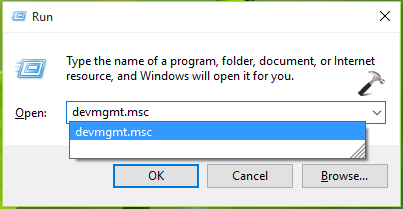 2. In the Device Manager window, expand Sound, video and game controllers or Sound and audio devices. Click/tap on the sound device and select Uninstall.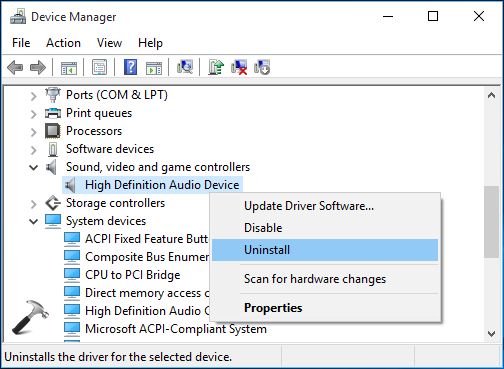 3. Now confirm the uninstall by clicking/tapping OK here: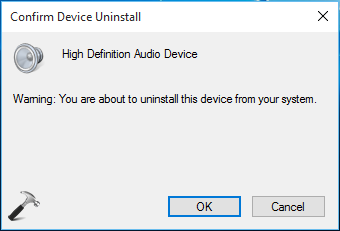 4. Lastly, in the same Device Manager window, click/tap Action -> Scan for hardware changes.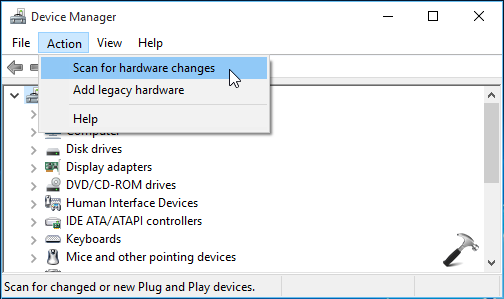 Close the Device Manager and verify audio, it should started working now. If not, try Method 3.
Method 3 : Using built-in troubleshooter
1. Navigate to Control Panel -> All Control Panel Items -> Troubleshooting. In the Troubleshooting window, click/tap View all link.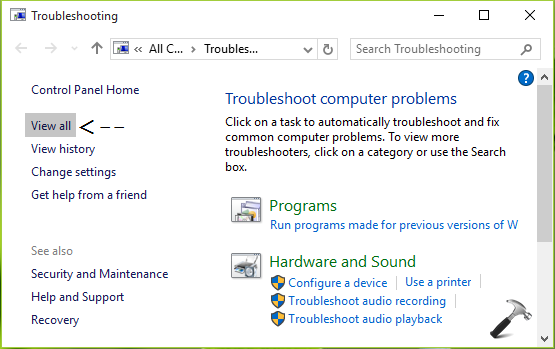 2. Next, in All Categories window shown below, pick Playing audio and click/tap this link to open corresponding troubleshooter.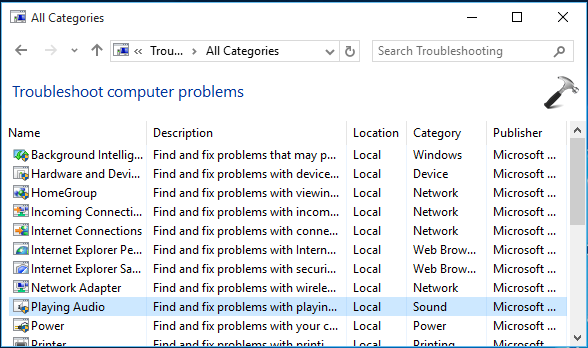 3. In Playing Audio window so open, click Advanced Options and check Apply repairs automatically. Click/tap Next.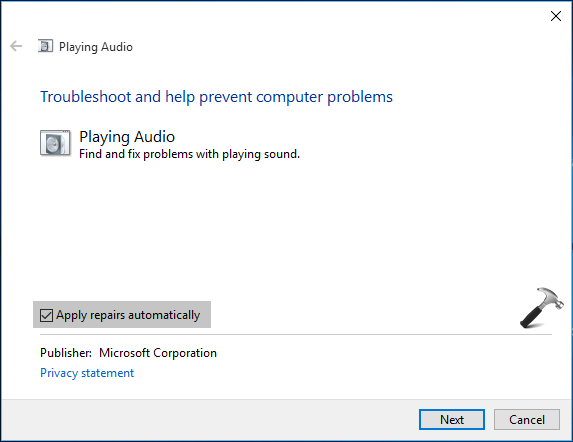 4. Then troubleshooter will automatically identify and diagnose the issue(s) present on your system and ask you if you want to apply the fix or not. Click/tap Apply this fix option.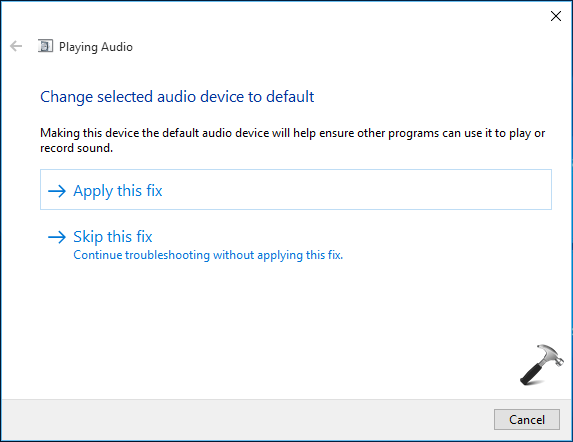 5. Finally, you'll see that troubleshooting is completed and issue that were fixed are enlisted. Click/tap Close.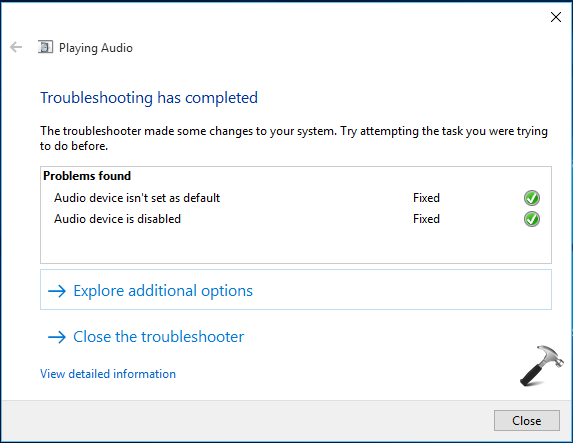 You can now restart your system and this time we're pretty sure that audio will start working after you make reboot.
Hope this helps! Go here to read additional sound troubleshooting steps in Windows.