Windows 10, the last version of Windows desktop operating systems (OSes) is full of all the features you'll need. Microsoft has worked very hard to develop this OS and implemented the best features of Windows series in it. Windows 10 is pretty much advanced and supports latest Universal Apps along with Continuum UI.
In this article, we're going to share the step-by-step procedure to install Windows 10 from scratch. You will need following items to proceed with this guide:
a. Windows 10 installation disc or bootable USB created for installing Windows 10. If you've an ISO file, you can make bootable USB from it using the steps 1 to 4 of this article.
b. A device with Windows 10 compatibility. Here are the system requirements:
Processor: 1 GHz or faster with support for PAE, NX, and SSE2
RAM: 1 GB (32-bit) or 2 GB (64-bit)
Hard disk space: 16 GB (32-bit) or 20 GB (64-bit)
Graphics card: Microsoft DirectX 9 graphics device with WDDM driver
Firmware: UEFI 2.3.1, Secure boot enabled, BIOS
c. The device used in point b must have charging above 60% if its a laptop or tablet. If it's a computer, make sure you have proper power connectivity and power cut doesn't occurs in the middle of installation. For preventing this, you can connect the computer to UPS.
Now let us begin with the how-to part:
How To Make Clean Install Of Windows 10
1. Plug-in the bootable USB or Windows 10 installation DVD and boot the machine. You must see Press any key to boot from CD or DVD… message. So press any key to continue.

2. Identify and select your language, time and currency format and keyboard input method in the below shown window. Click Next: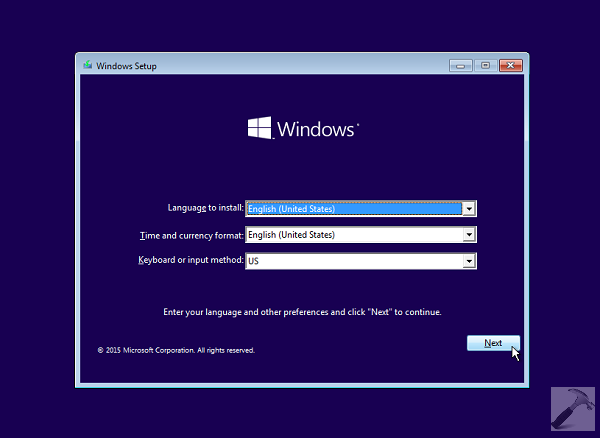 3. Now click on Install now button then: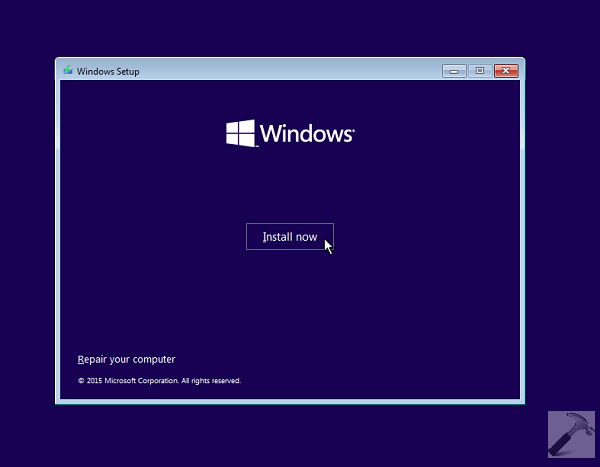 Immediately, you'll see the Setup is starting message: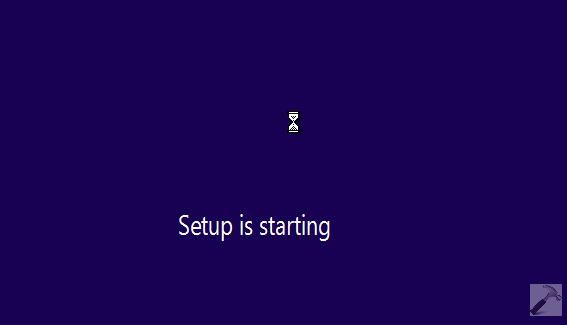 4. Now when setup wizard starts, you'll be asked to enter the product key. If you have the product key with you, enter it. Else, you can skip this step for now by clicking Skip option.
5. Moving on, accept the software licensing terms and conditions from Microsoft. Check I accept the license terms and hit Next: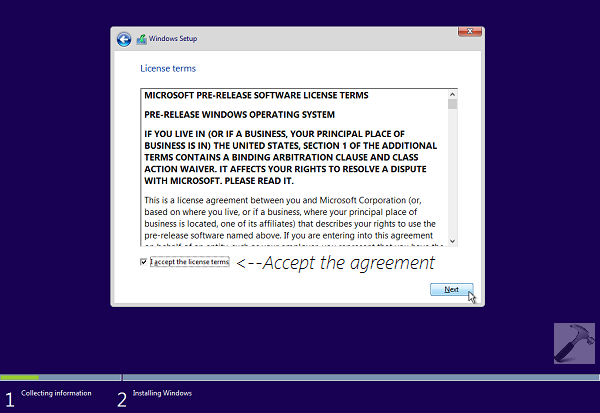 6. So now we arrive to an important stage with Which type of installation do you want screen. Since we're making a clean install, we'll select the Custom: Install Windows only (advanced) option. If you select Upgrade : Install Windows and keep files, settings and applications, then you may receive Compatibility Report and thus you won't be able to proceed further, for that refer this guide.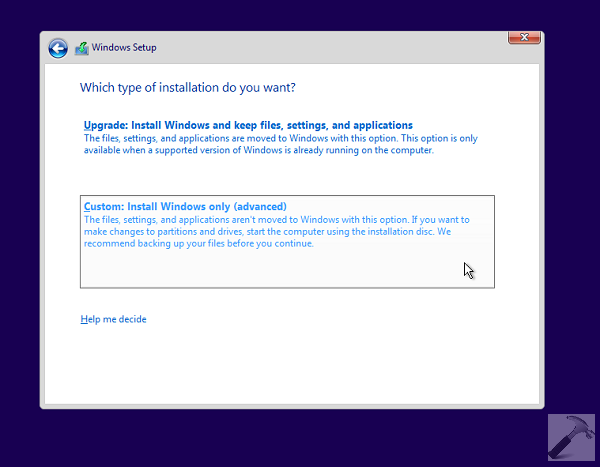 7. Then you can pick the correct drive which has sufficient space to install and save your stuff later. Also its better to format the drive once onto which you're installing, so that we can suppress errors, if any. When you're done with your choice, click Next.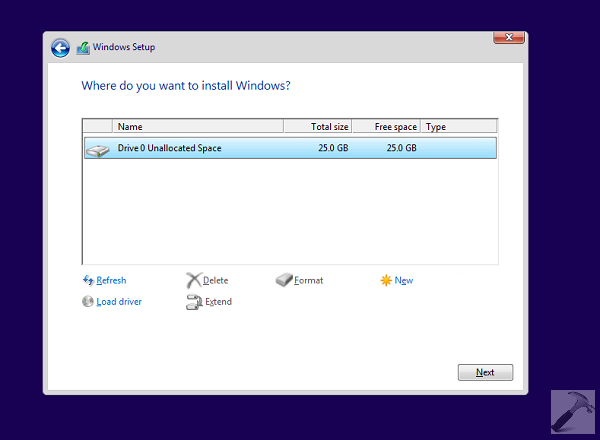 8. As the setup is progressing, you can now see that Windows is installing. The installation may take few minutes depending upon your system's hardware capability. We used a 4th generation i5 processor in this tutorial, and it hardly took around 5 minutes to complete the installation.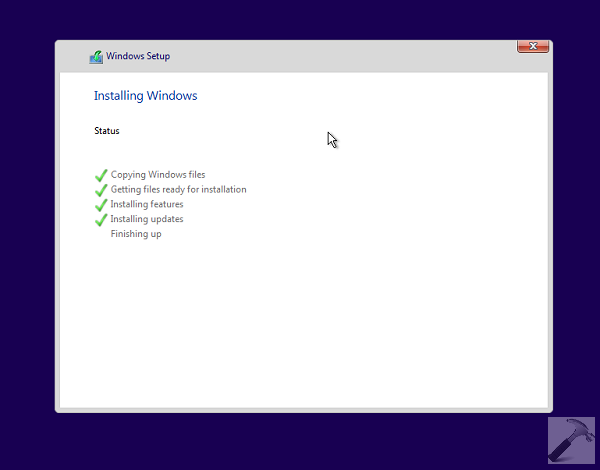 9. Once the installation is completed, Windows will attempt to restart itself. In case if it fails to do so, you can hit the Restart now button.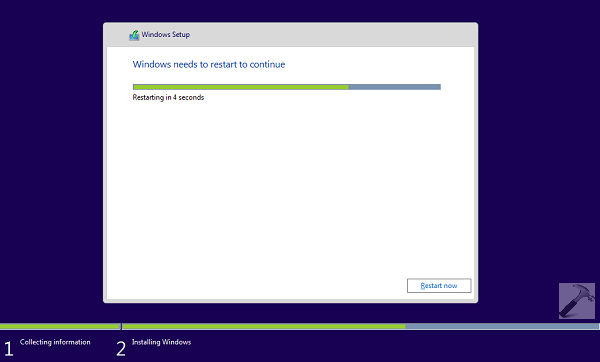 Important Advice: Sometimes users may trap themselves into restarting loop after this step. It is because, when Windows completes installation and restarts, they again see Press any key to boot from CD or DVD…. message and they hit any key. Keep in mind that you don't have to react upon this message now, else the setup will again launch from starting. So simply ignore the message so that Windows automatically takes you to below shown screen. Alternatively, when you see Windows is starting in some seconds, immediately remove the installation media as soon as Windows closes and make sure you remove/eject media before it starts. However, ignoring the message would be great idea.
10. This is an automatic step and you don't have to act. Windows will make the hardware and communicate with the resources to make the devices ready to use.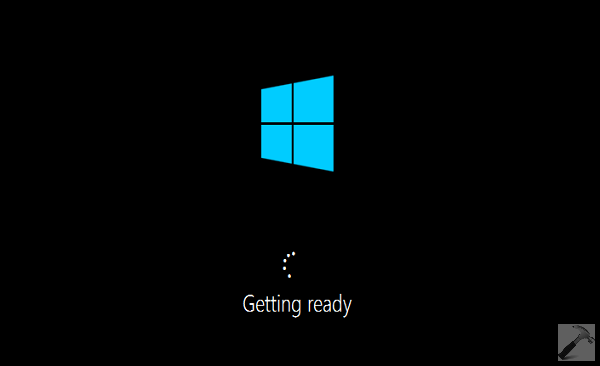 11. After few seconds, another restart will bring this screen. We recommend you to choose Use Express settings option. However, you can also Customize settings to have custom preferences.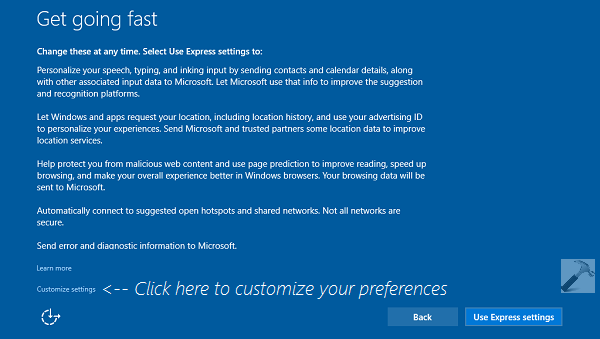 12. In the Customize settings screen, configure you settings and click Next.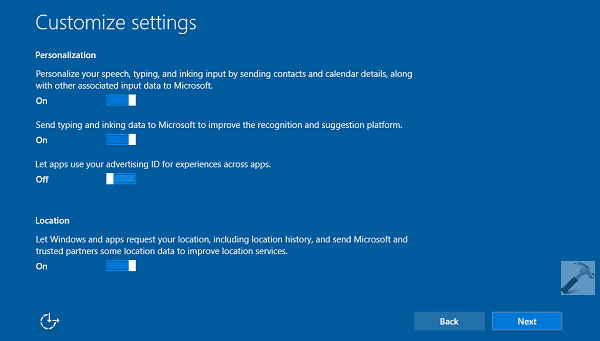 13. Then you'll be again asked to enter your product key if you've clicked Skip in step 4. If you want to do the activation later, due to absence of network connectivity etc. you can click Do this later link.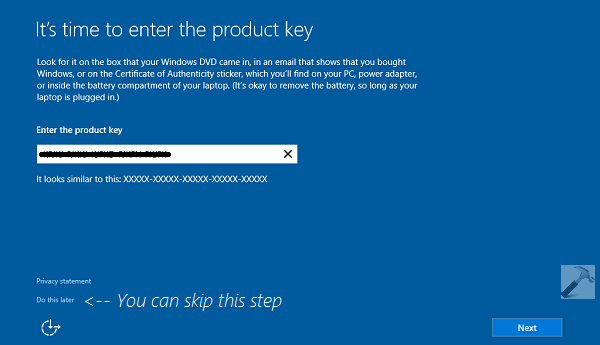 14. Then it's time to enter your account details and create a new user account to use this system. By default, this will be built-in administrator account.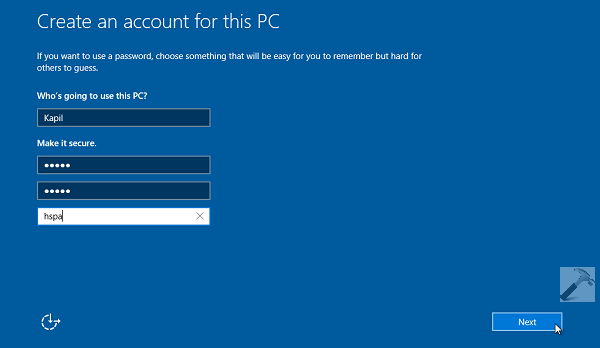 Next, you'll see the screen making primary initialization for your account, so keep patience and wait for few moments.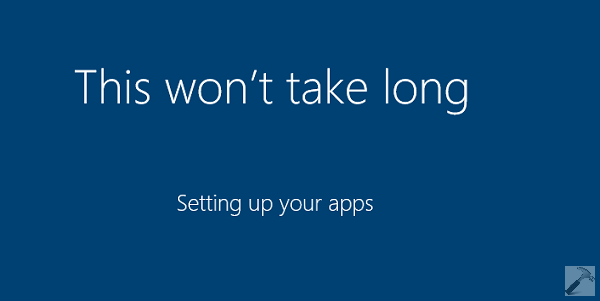 15. Finally, you will arrive at Desktop. In this way you've completed the clean install of Windows 10.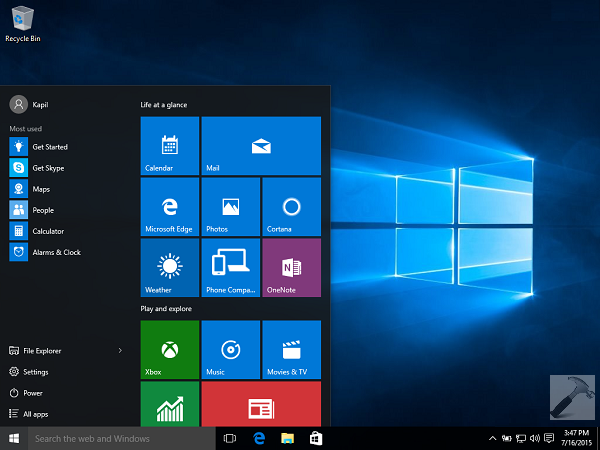 Hope you enjoy Windows 10 and find it awesome!