If you just realize that your Windows 10 device no longer have Bluetooth capability, this article is for you. Well, if Bluetooth is not available, you must first check for Bluetooth device in Device Manager. If it isn't still present there, you can go ahead reading this article to fix this issue.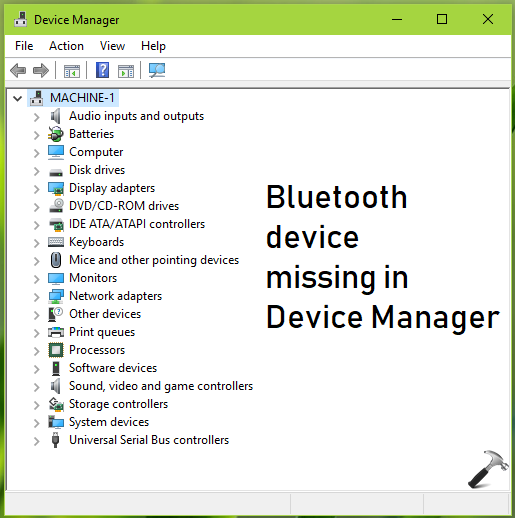 You might be facing this problem, if some Windows Update or third-party corrupted or deleted the Bluetooth driver on your machine. You can try below mentioned fixes to recover Bluetooth capability on your system.
FIX: Bluetooth Missing In Device Manager For Windows 10/8/7
FIX 1 – Download & Install Bluetooth Drivers From Your OEM
When Bluetooth device is missing your machine, you must first confirm that your device have Bluetooth hardware present. You can confirm this from your device manufacturer or Original Equipment Manufacturer (OEM).
If you've confirmed that Bluetooth hardware is present on your device, you must then download Bluetooth drivers from your OEM. OEM websites usually provides the Bluetooth drivers for their manufactured system models. So you can get original drivers from there and install them, just like you install new software. Once original Bluetooth drivers are installed, Bluetooth will available in Device Manager and everywhere else where it is expected to appear.
If you can't follow above advice, try adding Bluetooth device then. The process is mentioned in FIX 2 below.
FIX 2 – Add Generic Bluetooth Device
1. Press

 + R and type devmgmt.msc in the Run, hit Enter key to open Device Manager snap-in.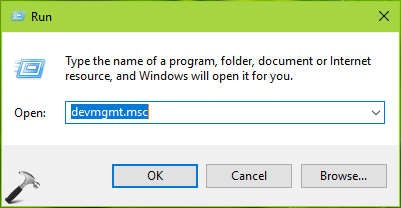 2. In the Device Manager window, click Action > Add legacy hardware.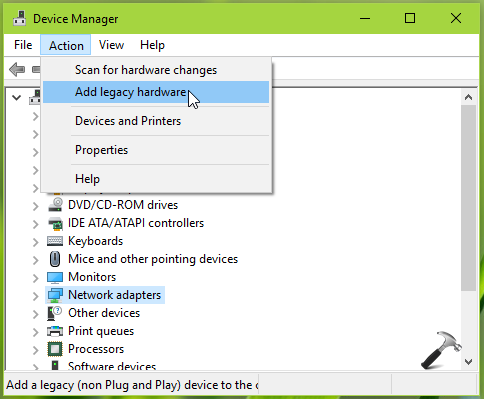 3. Next, in Add Hardware wizard screen, click Next.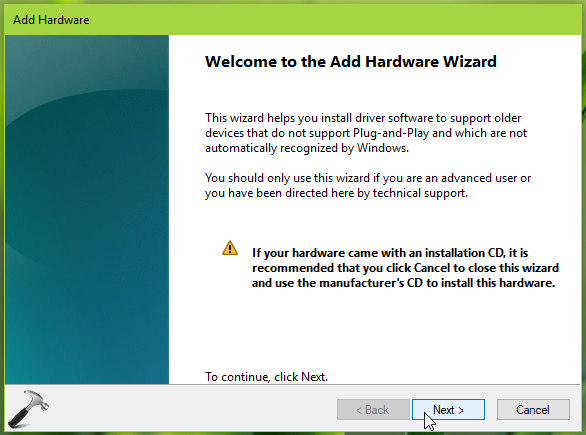 4. Moving on, select Install the hardware that I manually select from a list (Advanced) option. Click Next.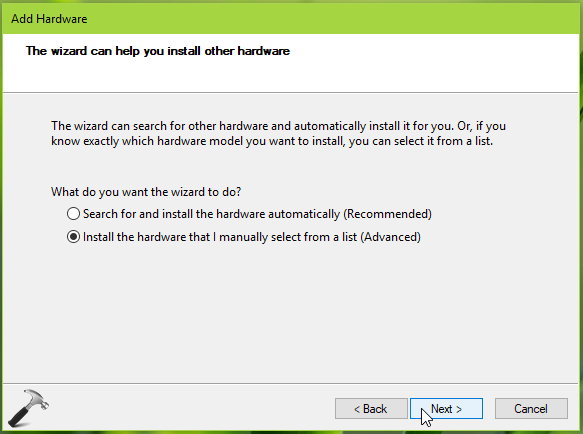 5. Then in next screen, click Show All Devices and then click Next.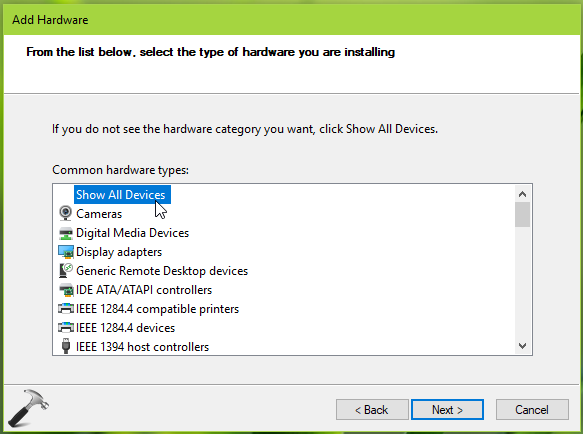 6. Now under Manufacturer's pane, scroll down and find Microsoft. From the corresponding Model pane, select the generic Bluetooth Device and click Next.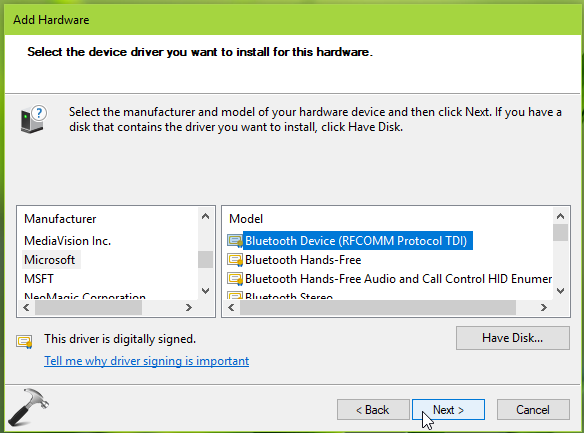 7. Now click Next button on successive screen. The device will be installed now. Let the process completed.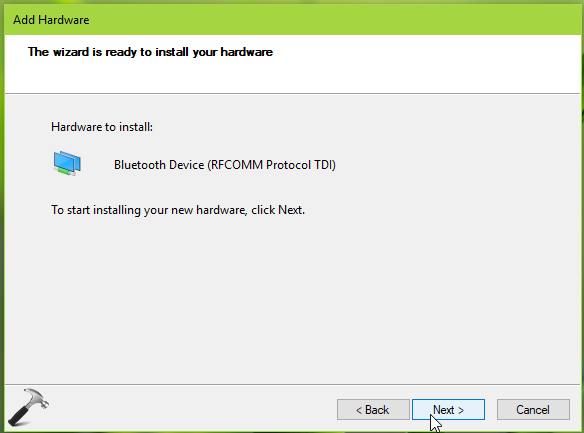 8. Finally, the Bluetooth device is installed. You must close Device Manager and reboot the machine.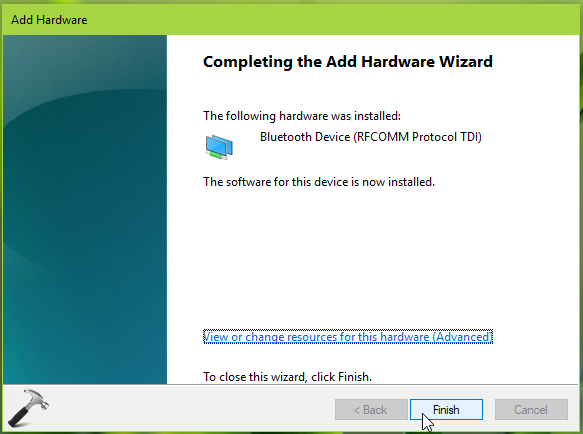 After reboot, you'll be able to see Bluetooth device listed in Device Manager.
Hope this helps!