Recently, we told you about Office 2016 Release to Manufacturing (RTM) edition release. Microsoft released this new iteration which can streamed with click-to-run technology. You can read more about this release in following article:
Microsoft Office 2016 Released, Buy Now
You can install the new version of Office either by updating Office 2013 or by making a clean install of Office 2016. While upgrade seems easy, but there are more chances of issues after upgrade. However, clean install in this case will help you to smooth experience with Office 2016. During upgrade, we came around a strange issue. Here, we were greeted with an odd error message and code which is mentioned here:
Couldn't stream office
Sorry, we can't find a required file. Please check that the installation source is reachable, then try again.
Error Code: 30183-39 (-2147012889)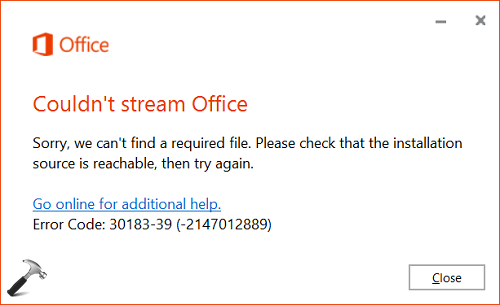 If you're too victim of this issue, you can try to restart the installation and see if it helps. In case, if you repeatedly face this same error again, you can try these suggestions:
FIX : Couldn't Stream Office. Error Code 30183-39 For Office 2016
FIX 1 – Uninstall Office 2013 completely by removing its traces
If you're upgrading to Office 2016 from Office 2013, and facing this, you need to completely remove Office 2013 configuration files from your system first. Even if you uninstall Office 2013, its configuration files remain intact inside registry. If that registry not removed before upgrade, will cause problems in upgrade. So use the uninstall based Fix it tool from Microsoft mentioned in following article:
Download Microsoft Fix it To Uninstall Office 2013 Without Leaving Traces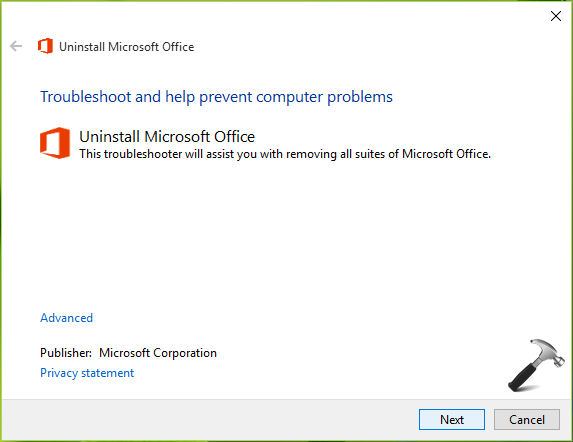 After removing Office 2013 with its traces, you can retry to upgrade and it should work.
FIX 2 – Prefer offline installation using ISO image:
Users having Technet or MSDN subscription can try the offline upgrade to Office 2016.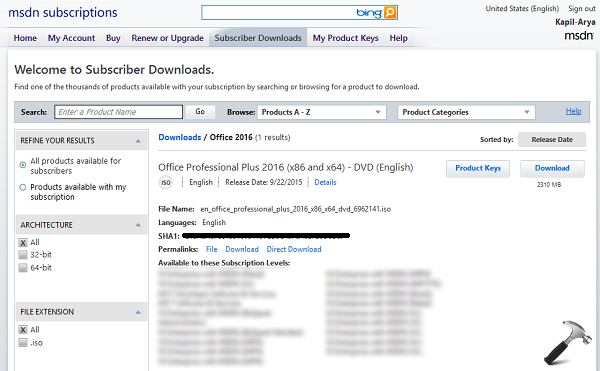 For this, you can download the ISO file for Office 2016 installation, which contains both 32-bit and 64-bit packages in the same file. Download that file and mount it to temporarily to a drive on your system. Now go to same drive and run the setup and follow on-screen instructions to complete clean install.
Hope something should help! Go here to review new features of Office 2016.