Few weeks ago, Microsoft released the Public Preview of Office 2016. You can read more about it and download the beta version in following article:
[Direct Download Links] Get Office 2016 Public Preview For Consumers
After using Office 2016 Public Preview for couple of weeks, we observed some amazing new features in this productivity suite, which we're going to share here with you. We all know that Microsoft adds significant number of features to each Office iteration it releases and this is followed with upcoming Office 2016 as well. The beta version has clearly indicated that there are much more improvements over the features we've already used in previous editions plus there are some new automatic features additions.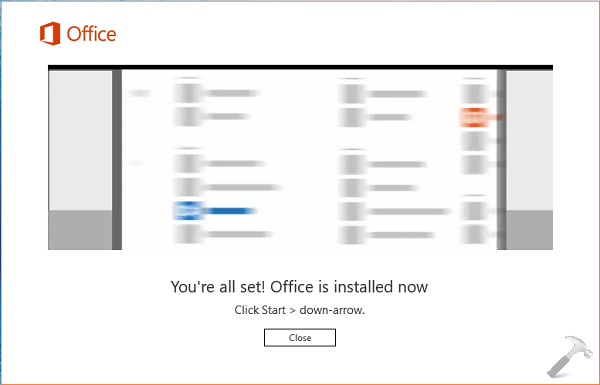 7 New Amazing Features In Microsoft Office 2016
In this article, we're going to tell you about 7 new, highlighted and yet awesome features that Office 2016 is going to deliver the customers. Here are they:
1. Click-to-run Installation:
Office 2016 has no setup in its early stage and it uses Click-to-run technology which is base for its installation. Although Microsoft has used this technology with previous iterations as well, but the company also provided setups for those editions, so we could have ignored Click-to-run. Now, it looks like Microsoft is more focused to offer Office via this technology which uses their steaming and virtualization capabilities.
So you didn't need to download setup and mount it etc. etc. Just run the Click-to-run tool for Office 2016, it will automatically stream and install the product in few minutes depending upon speed of your network connection.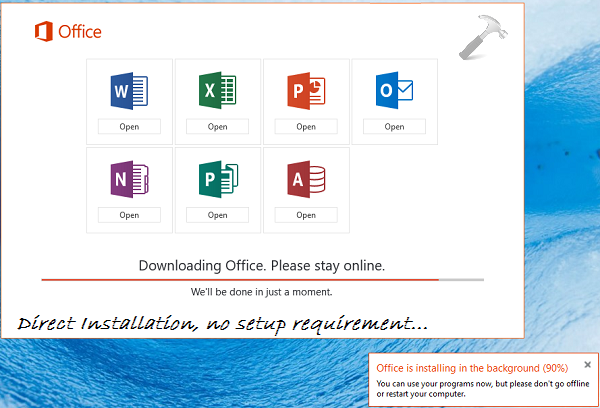 If you're looking for the offline installer of Office 2016, you've to wait till its release as it's going to be available later.
2. New themes, background and update options:
In this new edition of Office, we've got few more customization options. Firstly, there is new Black theme added and secondly there are some more additions for Office backgrounds. Another important thing is that Office 2016 has in-built capability to automatically update itself.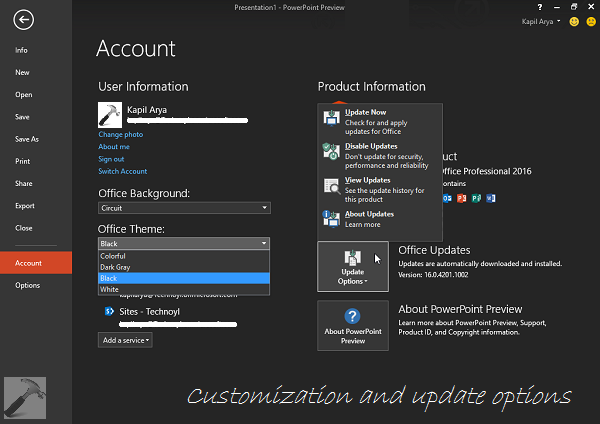 You can find all these options at the Account screen of each components.
3. "Tell me what you want to do" feature:
This brand new feature is designed to offer comfort to users who work on Office applications for long sessions. It automatically provides the suggestion for most frequent tasks you're in habit to do.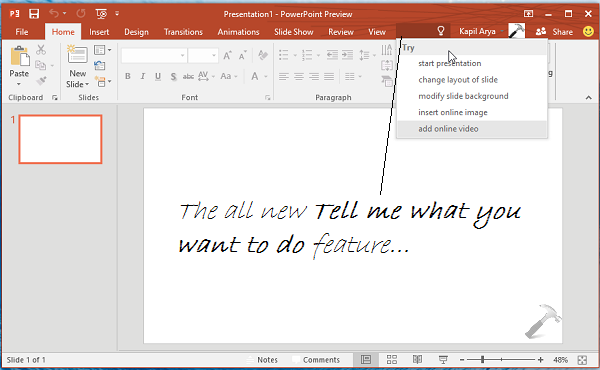 You can see the above shown screenshot, where the feature providing us ideas for operations – which we generally perform with PowerPoint presentation.
4. Get your Office add-ins from the Store:
Using the diversity of add-ins available, you can increase the capabilities and productivity of Office to many folds by adding authorship to your documents. The add-ins can now be inserted in documents directly from the Add-ins Store. All you need to do is to go to Insert tab and hit My Add-ins option. You can then choose add-ins from various categories available.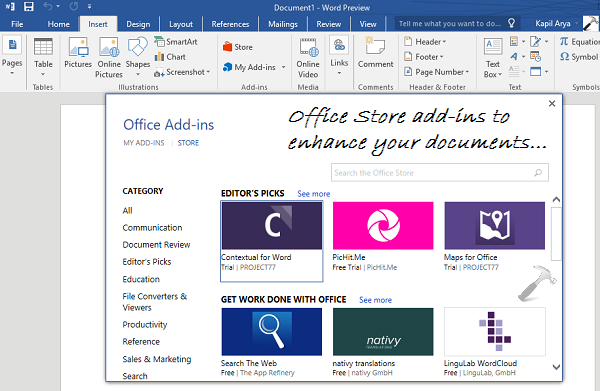 Another noticeable option here is Store, which can help you to get new dummy templates, and discover other customization possibilities.
5. Smart Icons and improved GUI (Graphical User Interface):
One of the well known fact about Office is its smartness to tackle things logically. Just like you smartphones, the Office apps are now pretty smart too. In order to match Office 2016's theme with upcoming Windows 10 icons, Microsoft has added similar icons to components applications.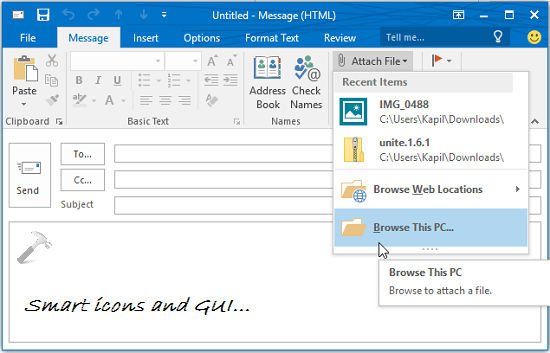 6. Another brand new feature is Smart Lookup:
This is another awesome feature Microsoft embedded in the Office components, and its called Insights from Bing. To use it follow this:
a. Make sure you're connected to web, highlight a word or phrase in any of the documents for an application and do a right click.
b. Select the Smart Lookup option or press L key of keyboard.
c. You'll see the definitions/meanings and usage of the highlighted word in a new pane. These suggestions are offered by Bing.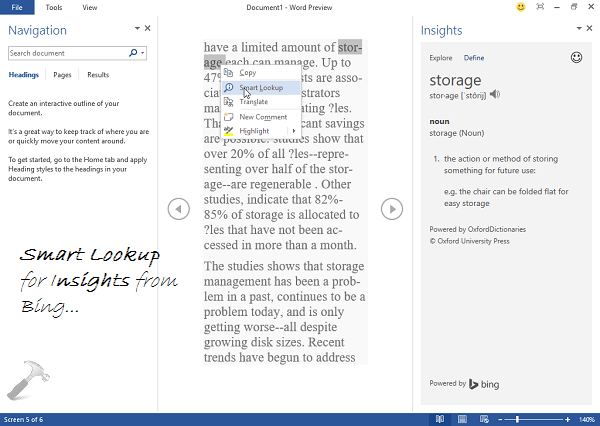 7. Yet, your rock solid Office applications:
The cross-application capabilities of Office still remain robust and powerful. The Office components have got all the features that an user can need while working on these apps. For example, if you're on OneNote and you want to insert an Excel spreadsheet to your note, you can do it very easily. You will get same manipulation options and you'll have strong feeling like you're working in Excel environment, though you're actually on OneNote.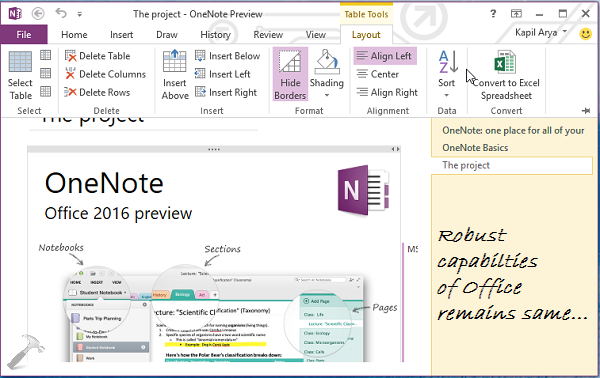 So this is all about the newest features of Office 2016. If you want have some new features suggestion or if the new features already present not working for you, send your feedback to Microsoft by clicking on smiley at right top corner of your screen.
Hope you find Office 2016 useful and productive! Must reads:

1. How to repair Microsoft Office offline
2. How to disable animations in Office
3. How to prevent Internet usage in Microsoft Office
4. How can I edit PDF files with Office?