A program or feature in Windows may fail to work when related hardware side is not responding. This posts talks about one such error code, which comes into play when hardware is not connecting with software side on Windows 10.
Error code 45 may appear for any device in Device Manager, when Windows detects an issue with hardware side for the same device. The exact status is as follows:
Currently, this hardware device is not connected to the computer. (Code 45)
To fix this problem, reconnect this hardware device to the computer.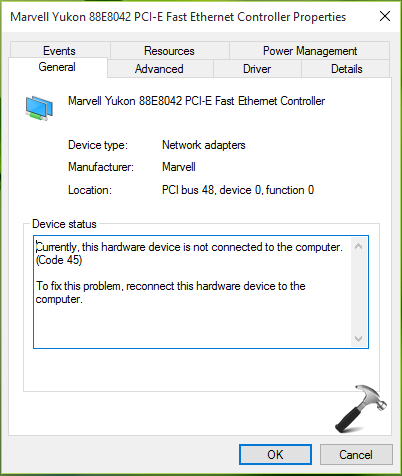 Sometimes this problem may occur, if a new driver update installed automatically is not compatible for the machine/device. In such cases, you can simply Roll Back Driver version at Details tab on driver property sheet (refer above image). But if the problem still persists, you can try these suggestions and fix it.
Go here if you get 'The device cannot start (Code 10)' for a device in Device Manager.
FIX : Currently, This Hardware Device Is Not Connected To The Computer (Code 45) In Windows 10
FIX 1 – Using System Properties
FYI: These steps are not applicable to devices running Windows 10 V1703 or later.
1. Press 

 + R and type sysdm.cpl in Run. Click OK or press Enter key.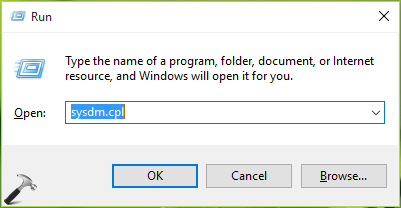 2. In System Properties window, switch to Hardware tab and click Device Installation Settings.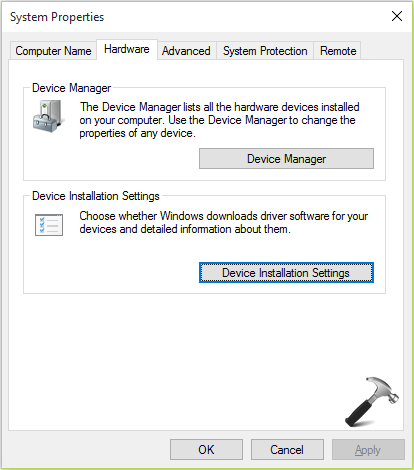 3. Next, under Device Installation Settings, select No, let me choose what to do and make sure you check Automatically get the device app and info provided by your device manufacturer option here. Click Save Changes and close System Properties.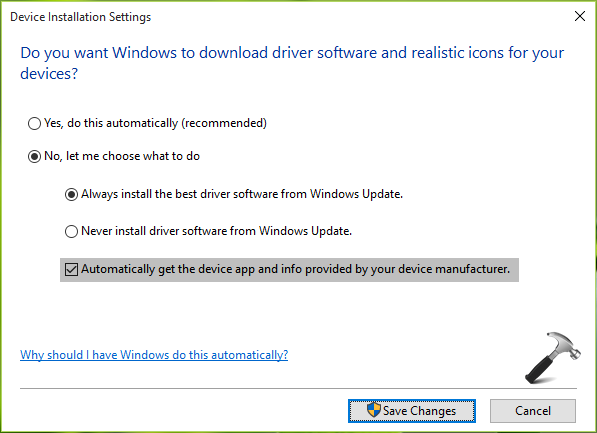 Check if the issue is resolved. If not, go ahead with FIX 2.
FIX 2 – Using Hardware And Devices Troubleshooter
To fix this issue, you can also use the in-built Windows troubleshooter. Hardware and Devices is the correct troubleshooter for this case. You can run it using the steps mentioned in following guide:
Steps to run Hardware and Devices troubleshooter in Windows 10
The troubleshooter should detect the hardware problems automatically and fix them as shown below.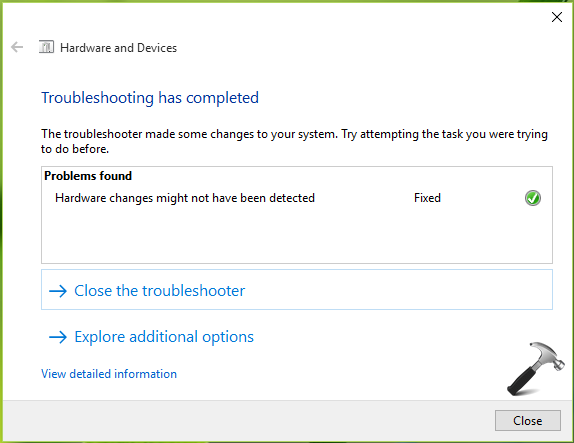 FIX 3 – Replace Faulty Hardware
If you've tried all of the above mentioned suggestions but nothing seems to worked, you need to verify whether the hardware side is working fine or not. To confirm this, visit your nearest computer repair shop. If the hardware is faulty, the technician would suggest you to replace the faulty hardware with new one. So do the needful and this should fix the problem finally.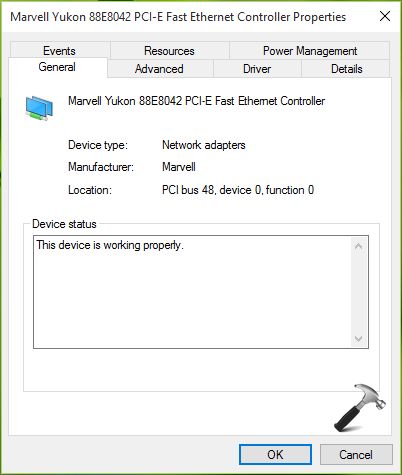 Hope something helps!