In order to keep your Windows 10 up-to-date from security flaws and other technical issues, maintenance messages are there to help you. These maintenance notifications lets you know which section of Windows requires your attention and how you have to act upon it. For example, the maintenance messages will keep you updated with a drive status. So if a hard drive requires repair or is run out of space, on the behalf of drive status, a similar maintenance message will pop up like this: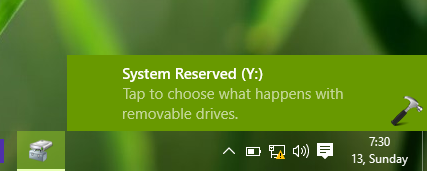 While these maintenance messages are implemented for our comfort, however some users want to disable them. For those users, either these messages are interrupting type or irrelevant according to condition. One such unsatisfied user who want to disable these messages gives following reason for it – "I have a third-party backup software running on my system. Due to this I keep getting backup notification from maintenance section regarding this. Hence, its quite annoying for me and I want to disable these maintenance messages for a while".
If you too have a similar story, here is how you can disable those messages:
How To Enable Or Disable Maintenance Messages For Windows 10
1. Open Control Panel from the Start Menu or using search. Click on System and Security link there.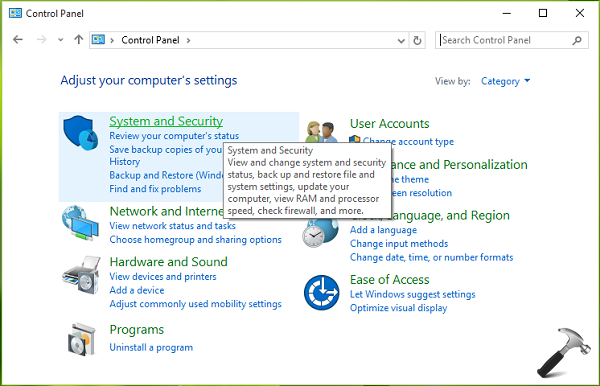 2. Then click on Change Security and Maintenance settings link in the next window: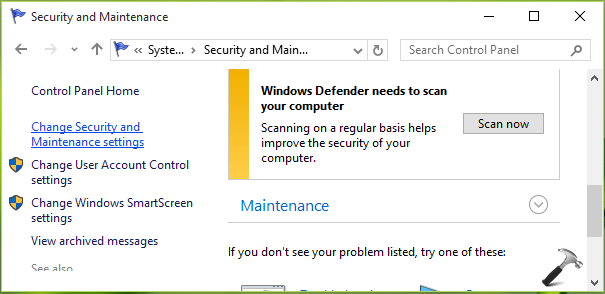 3. Finally, you've arrived to Turn messages on or off section. Here you can individually turn of security and maintenance messages for specific feature. So if you're getting with Windows Backup messages, simply uncheck the same option here and click OK. In this way, you can sort only those features, from whom you want to let notifications messages come.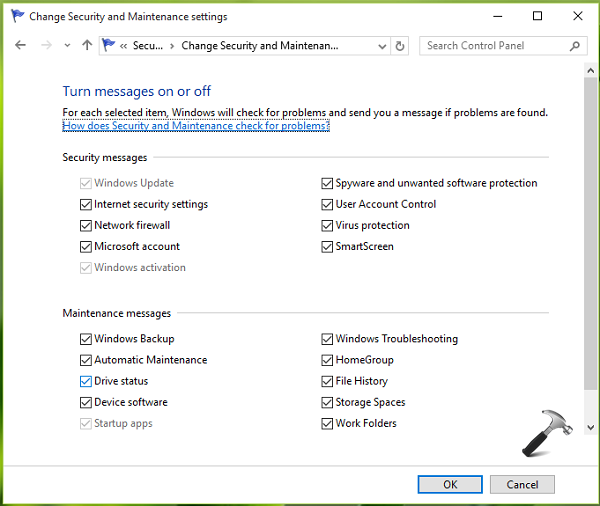 Once you're done, close Control Panel and return to Desktop if you like.
That's it!
Related: How to enable/disable Automatic Maintenance in Windows 10.