We all know that Windows Security (earlier Windows Defender or Windows Defender Security Center) is the primary AV program comes built-in with Windows 10. Microsoft has continuously developed this security suite and today it can compete easily with third-party AV programs available in market.
For some anonymous reason, if Windows Security is disabled or turned off on your system, this article will show you how to turn it back on. You can try below mentioned suggestions and see if they helps to solve this problem.
FIX: Can't Turn On Windows Security/Defender In Windows 10
FIX 1 – General Suggestions
1. As soon as you detect this issue, reboot the machine and check if issue resolved automatically.
2. If issue still persists, open Services snap-in (run services.msc command to get this) and make sure these services are Running and have corresponding startup type:
Windows Defender Antivirus Threat Inspection Service – Manual
Windows Defender Antivirus Network Inspection Service – Manual
Windows Defender Antivirus Service – Automatic
Windows Defender Firewall – Automatic
3. Turn on the real-time protection as mentioned in this guide.
4. Update virus protection as mentioned in this guide.
5. Perform clean boot.
FIX 2 – Completely Remove Third-Party AV Program
If suggestions mentioned above didn't worked for you, it might be possible you're having third-party AV program installed. Unless you remove that third-party AV, Windows Security won't be turned on.
Please try these steps:
1. Open Windows Security app and check if you've third-party AV installed. Do this, even if you've previously removed third-party AV program.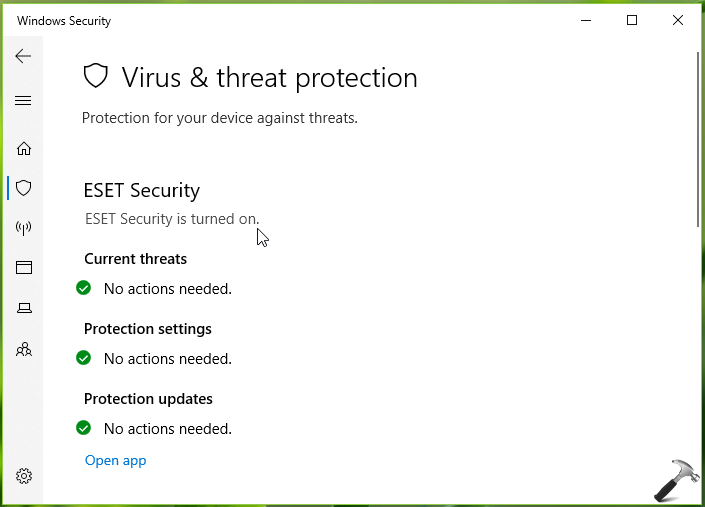 2. Scroll down in the same window, and click Manage providers link.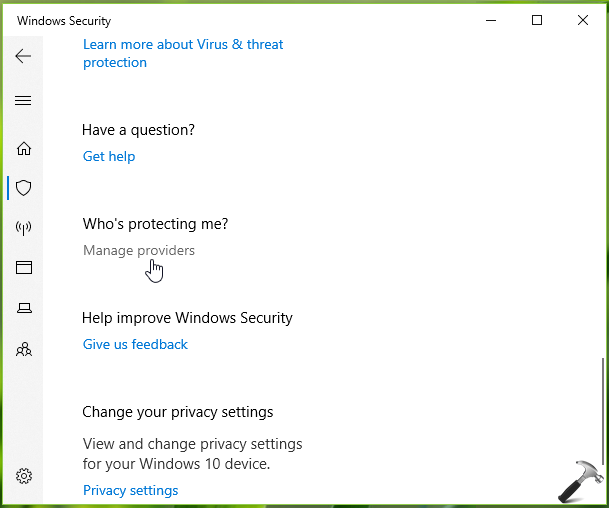 3. Moving on, under Security providers screen, you can see that third-party AV and its firewall is turned on. To avoid conflict, Windows Security can't be turned on.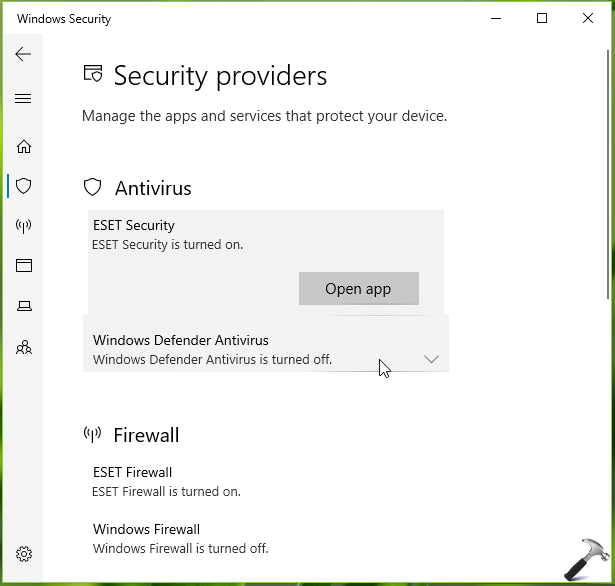 4. So go to Settings > Apps > Apps & features, locate your third-party AV program and click Modify and select Remove or directly hit Uninstall button (subject to availability). Some third-party AV program vendors provides dedicated tool to completely remove their AV program, so you can use them as well.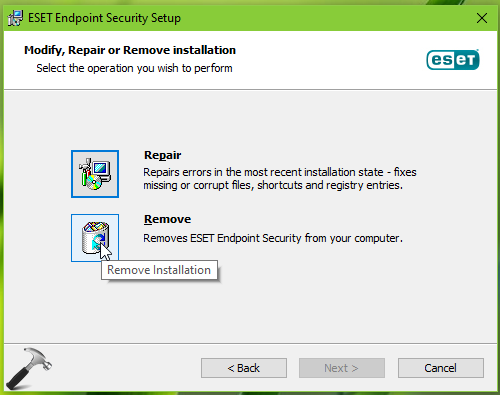 Once you completely erase your third-party AV program, reboot back and Windows Security will be turned on/activated automatically.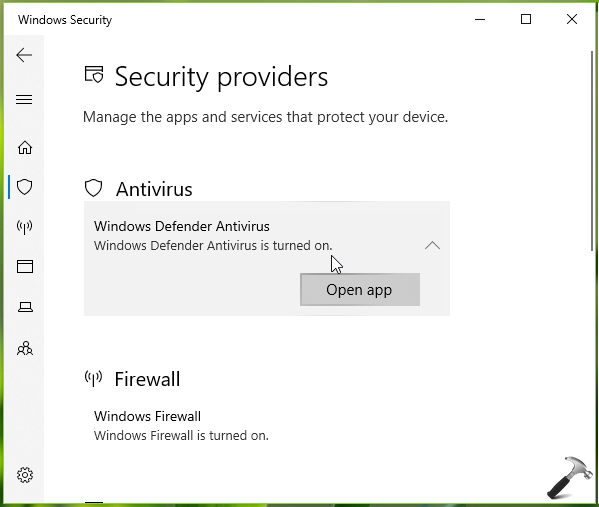 Hope this helps!