We all use printers with Windows 10 to get print job simplified. You can easily manage your printers in Settings app > Devices > Printers & scanners. Printers can also be managed from Control Panel > All Control Panel Items > Devices and Printers.
Recently, we came around a strange issue regarding printers. In this case, some of our removed or deleted printers keep reappearing whenever we try to print something. This would be quite annoying, if you use multiple number of printers at your workplace.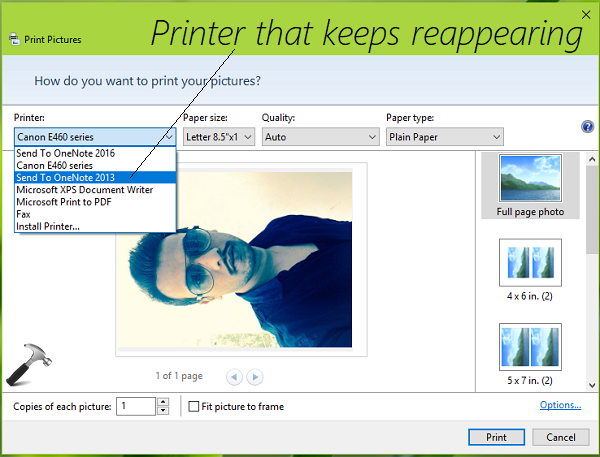 In this article, we'll show you how to prevent this from happening. Actually the cause here is that even if you remove printer either from Settings app or Control Panel, its configuration in registry remains intact. So unless you remove the registry configuration for the concerned printer, it will keep reappearing while your print.
Here's how to remove the printer from registry:
FIX: Deleted Printer Keeps Reappearing In Windows 10/8.1/8/7
Registry Disclaimer: The further steps will involve registry manipulation. Making mistakes while manipulating registry could affect your system adversely. So be careful while editing registry entries and create a System Restore point first.
1. Press

+ R and put regedit in Run dialog box to open Registry Editor (if you're not familiar with Registry Editor, then click here). Click OK.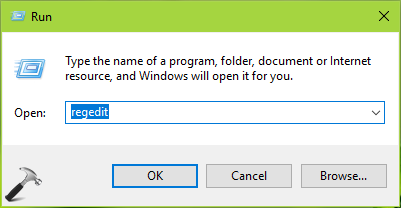 2. In left pane of Registry Editor window, navigate to following registry key:
HKEY_LOCAL_MACHINE\SYSTEM\CurrentControlSet\Enum\SWD\PRINTENUM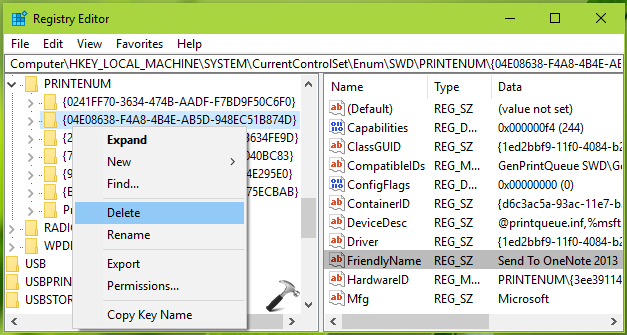 3. Under PRINTENUM registry key, check each of the registry sub-keys with different GUID names and also check the FriendlyName registry string (REG_SZ) Data in the corresponding right pane. By doing this, you will able to spot the registry sub-key for the printer that keeps reappearing. Once you find the correct registry key, take its ownership and then right click on it, select Delete. In the confirmation prompt, select Yes.

You can now close the Registry Editor and reboot the machine. After restarting the system, deleted printer would no longer be appearing while you opt for print.
That's it!