Recently Microsoft released Windows 10 April 2018 Update (V1803) to stable channel users. However, after upgrading my one of V1709 running machine to V1803, I found that I can no longer open Group Policy snap-in on newer version. This snap-in is one the most used snap-in for me. If it doesn't work, it feel the machine useless.
Whenever I try to open the Group Policy snap-in, following message appears on the screen:
Failed to open group policy object on this computer. You may not have appropriate rights. Details: Unspecified error.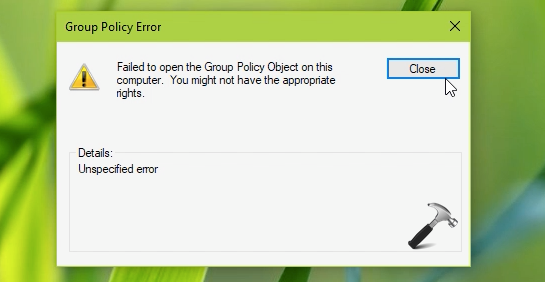 Although, I've all the administrative privileges on the machine, still I was getting this error. The Details part in this error message simply meaningless as it doesn't tells us what is the root cause for this issue, so that we could fix it.
After researching a bit on this issue, I came to conclusion that version upgrade might have corrupted the contents of Group Policy folder on the system root drive. Hence clearing out the corrupted contents could help to solve this issue. I tried this method it worked for me in the single shot.
So in case if you're also facing this problem on your Windows 10/8/7 editions, here is how to fix it:
FIX: 'Failed To Open Group Policy Object On This Computer' In Windows 10/8/7
1. Press

+ R and type %WinDir%\System32 and press Enter key. In the System32 folder, click on View tab in the File Explorer ribbon and then check Hidden items option. Now open GroupPolicy folder, which was hidden by default.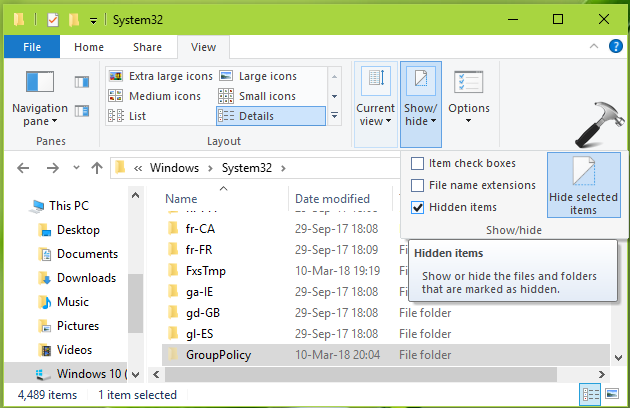 2. Inside GroupPolicy folder, rename Machine folder to Machine.old.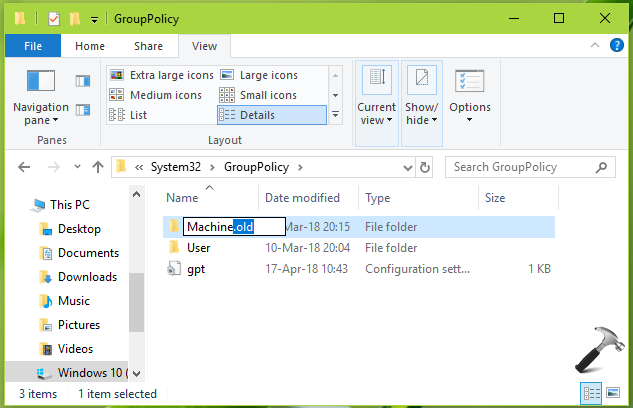 3. In the Folder Access Denied prompt, click Continue. Type in your user account credentials, if required. Renaming should be done now. Close File Explorer.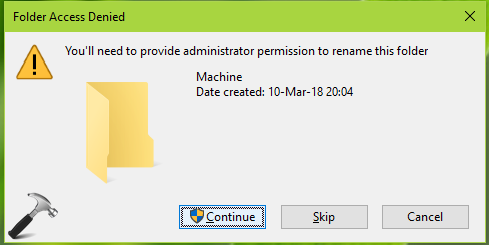 That's it! You can now try to open Group Policy snap-in and this it should open without any error.
Check the video illustration of this trick below:
Hope this helps!