After installing Office package, when you open Outlook for the very first time, it will try to setup your account. Once your account setup is completed, you can use Outlook without any issues. But sometimes Outlook is unable to complete account setup due to anonymous reason and hence you can't use Outlook application.
Following is the screen you're likely to receive, when this problem occurs:
Something went wrong and Outlook couldn't set up your account. Please try again. If the problem continues, contact your email administrator.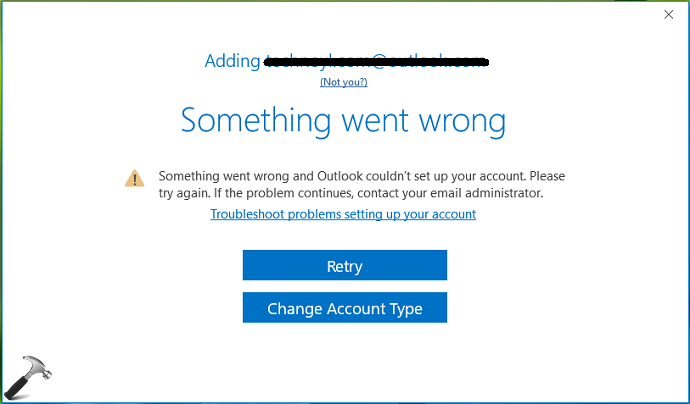 If you click Retry button here, the account setup is re-processed and returns with same error. While changing account type to other email accounts do not help, otherwise. So if you're also facing this problem, this article is for you. To deal with this issue, you first need to setup your account in Mail settings under Control Panel. Once your account setup in Mail settings confirmed, you'll be able to initiate Outlook application easily.
Here are the steps involved in fixing this hiccup.
FIX: Something Went Wrong And Outlook Couldn't Set Up Your Account
1. Close Outlook completely. Open Control Panel > All Control Panel Items. Select Mail.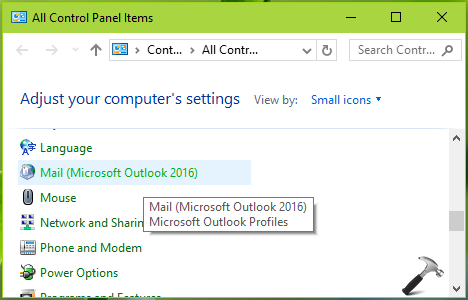 2. Next, in the Mail Setup window, click on Email Accounts button.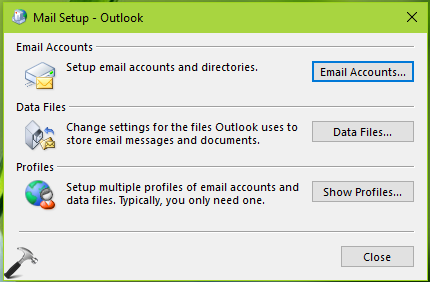 3. In the Account Settings window, select the existing account and click Remove. Then click New.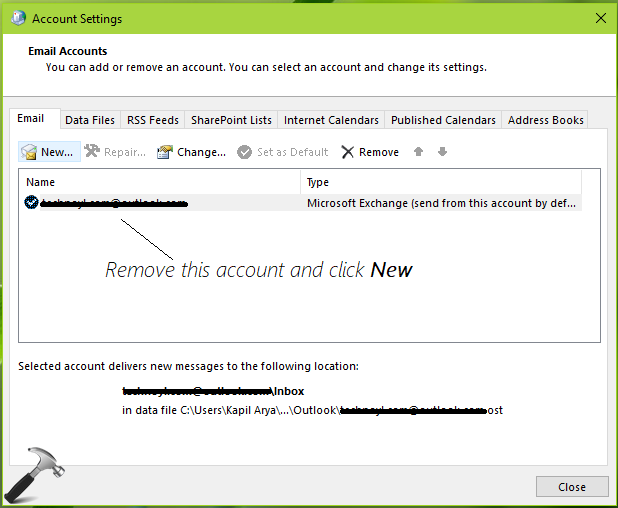 4. Then in Add Account window, provide your email account details and setup the account this way.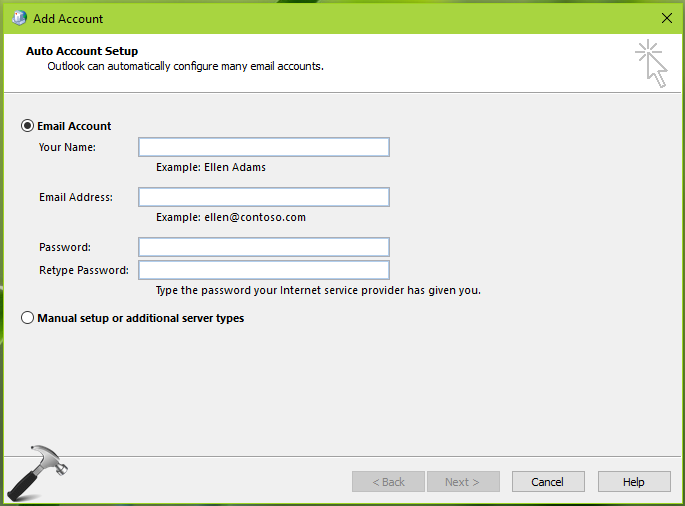 Once you've setup your account, exit Control Panel.
Open Outlook and you'll realize that Outlook will now recognize the account you've already setup. Thus the error no longer occurs and you've can start using Outlook, without any problems.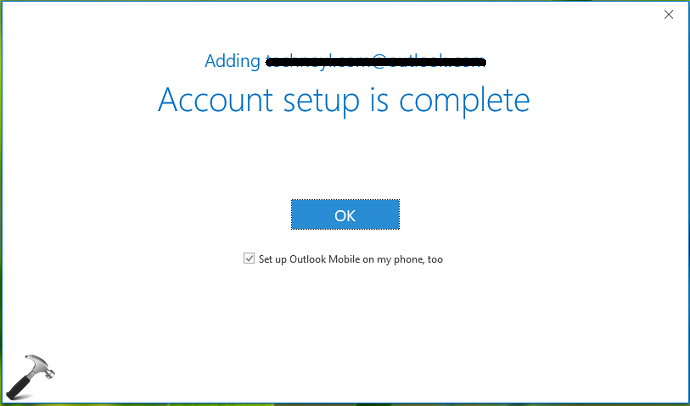 In case if issue still persists, you can try the Support and Recovery Assistant tool from Microsoft. This tool is specially designed to take care of Outlook and Office issues, as mentioned here.
Hope this helps!