If you're an iOS user and looking for simplified way to import your iPhone/iPad photos to your Windows 10, this article is for you. Well, you can always use dedicate software i.e. iTunes for importing you content from iOS devices.
However, if you do not want to install iTunes on your Windows 10 but still want to import your photos, here's how. You can use the File Explorer in Windows 10 to import your pictures. All you need is the iPhone/iPad USB cable and you're good to go. Simply plug your iPhone/iPad using USB cable to your Windows 10 machine. Then there appears a prompt on your iOS device to trust the computer, simply accept it.
You can now try below mentioned steps to import your pictures from your iOS device.
How To Import iPad/iPhone Photos To Windows 10
NOTE: Below steps are illustrated for iPhone. You can perform similar steps for iPad.
1. Open Control Panel > click View devices and printers. Then on next screen, locate Apple iPhone and right click on it, select Browse files > iPhone.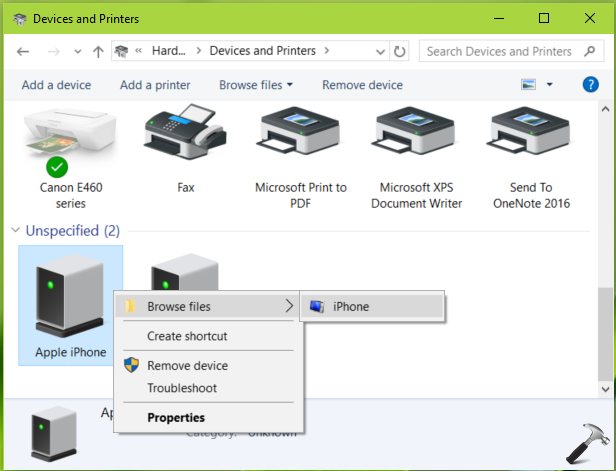 2. This should open File Explorer window, click on Internet storage (This PC > iPhone > Internal Storage).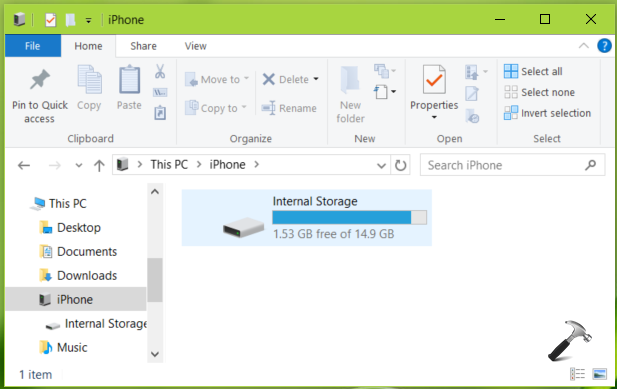 3. Next, click on DCIM folder.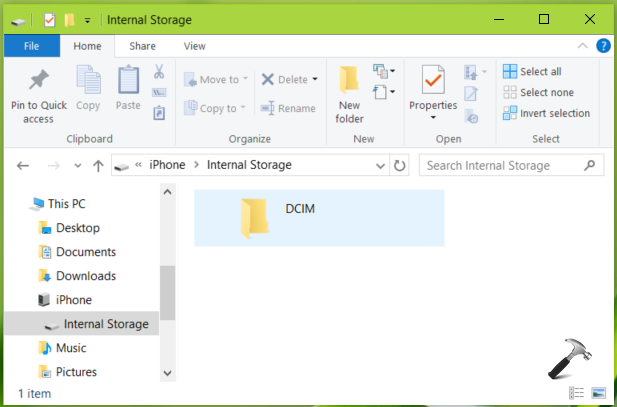 4. Moving on, you should now be able to locate your photos albums. Though the names are in 101APPLE, 102APPLE and so on.. format. You can open these folders and look for the photos you want to import.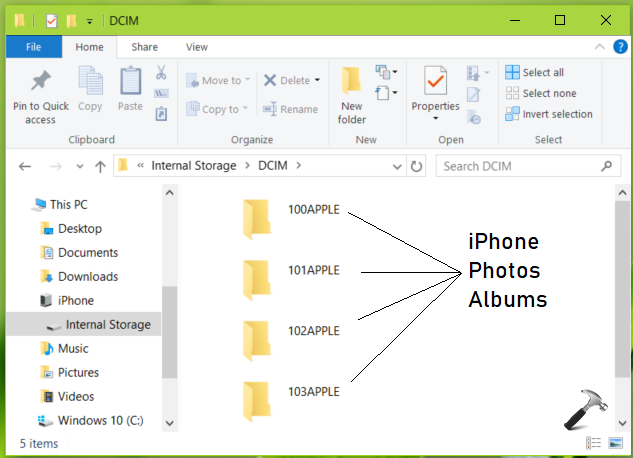 5. Opening either folder, we see we can right click on photos and import images using Copy option. We can directly Print images as well.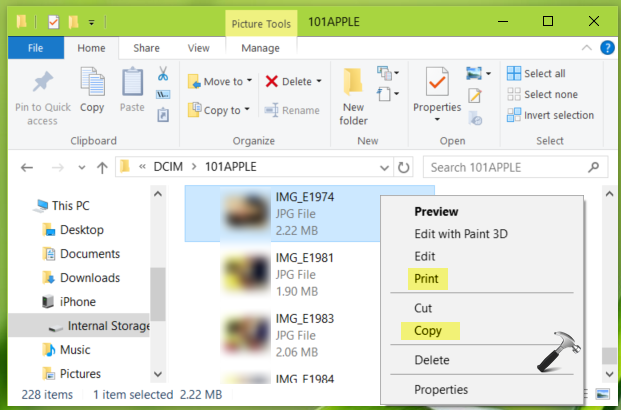 This native method works with iOS 7 to 10 and with Windows 7, 8, 8.1 and 10 machine. Microsoft has also added import feature to Photos app on Windows 10. So when you plug in your iPhone or iPad, Photos app on Windows 10 will automatically start and look for images files on the devices and you can import from there as well.
Hope you find the guide useful!