Registry corruption may occur on any Windows running system. As we all know that registry drives the OS in background and it is a crucial component for the OS. Recently, we came around a strange problem. Whenever we right click on Desktop in File Explorer, we keep receiving following message:
The properties for this item are not available.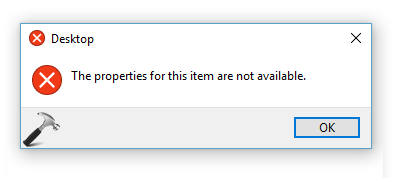 As usual, rebooting didn't fix this problem. Next step we tried to deal this case was to run System File Checker scan, but it didn't helped us as well. Upon researching on this problem a bit, we came to a conclusion that registry corruption is the culprit in this scenario. Actually for this problem, the shellex registry under HKEY_CLASSES_ROOT\Drive is missing some required values which can handle right click context menus for Desktop, Recycle Bin and such other system locations.
So in case if you're also facing this problem, this article will help you to fix it. You can try below mentioned fixes to overcome this situation.
FIX: 'The Properties For This Item Are Not Available' In Windows 10/8/7
FIX 1 – Using System Maintenance Troubleshooter
Generally if some system maintenance is pending, or if there is some file corruption behind this issue, you can run System Maintenance troubleshooter. Here's is how to run this troubleshooter:
Steps to run System Maintenance troubleshooter in Windows 10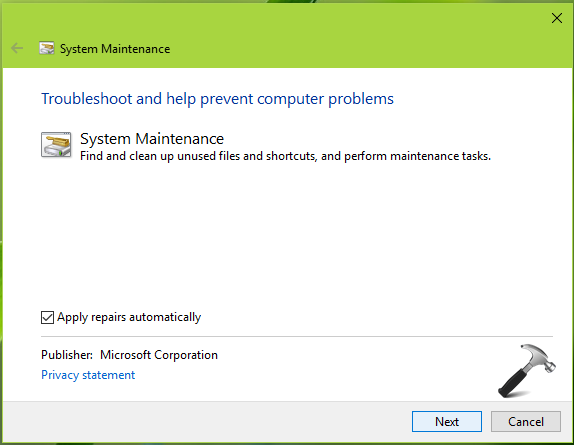 If you still have the issue, try FIX 2.
FIX 2 – Using Registry
1. Download shellex-Windows-10.reg file from HERE. This registry file contains default registry values for HKEY_CLASSES_ROOT\Drive\shellex registry location for Windows 10. Right click on downloaded registry file and select Merge.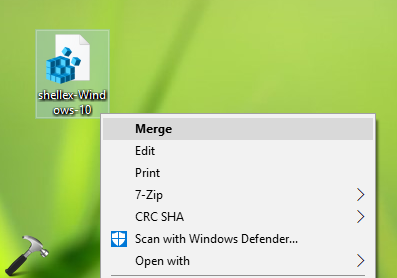 2. Provide UAC permissions then, if asked. Then click Yes in the following confirmation prompt:

3. Finally, you should get confirmation message as shown below, which means the missing values are added.

Reboot your machine and after restart, the issue should no longer occur.
Hope this helps!