Whenever we're trying to make critical system changes, we must create a System Restore point. Creating restore points is often recommended while making changes to registry, installing feature or security updates etc. System Restore reserves a path to go back, in case if the changes you applying malfunctions your machine.
But sometimes creating System Restore point is not that easy and you may get error in that process as well. Recently, while create System Restore point on a Windows 10 machine, I got following error:
The restore point could not be created for the following reason:
Access is denied. (0x80070005)
Please try again.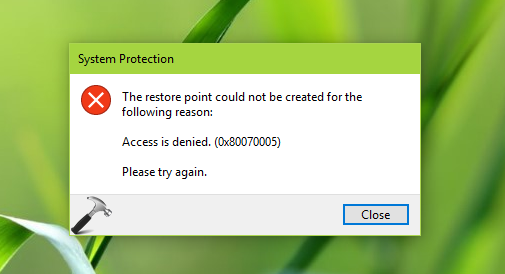 Due to above mentioned error, I was unable to create System Restore point. Since the error mentions 'Access is denied' the issue occurs due to lack of permissions. Then I tried adding required permission and issue was resolved. So if you're also victim of this problem, here's how you can fix it.
FIX: The Restore Point Could Not Be Created, Access Is Denied (0x80070005)
1. Press 

 + R and type SYSDM.CPL in Run. Click OK or press Enter key.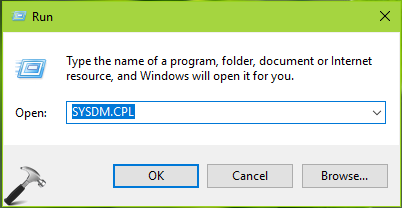 2. In System Properties window, switch to System Protection tab, click Configure under Protection Settings.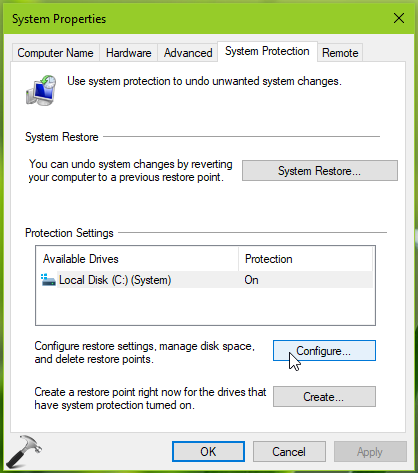 3. Then on next window, under Restore Settings, select Disable system protection. Click Apply, followed by OK.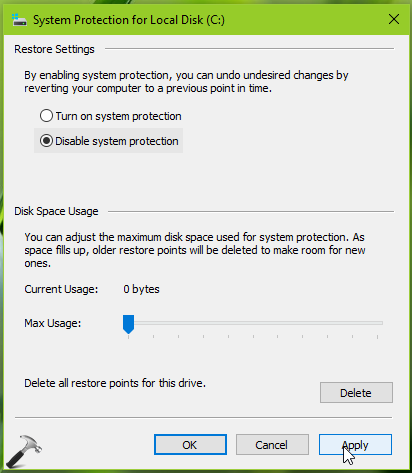 4. Follow steps 1-5 of FIX 2 mentioned here. Take ownership of System Volume Information folder. Then click Add button on Advanced Security Settings window (refer below screenshot).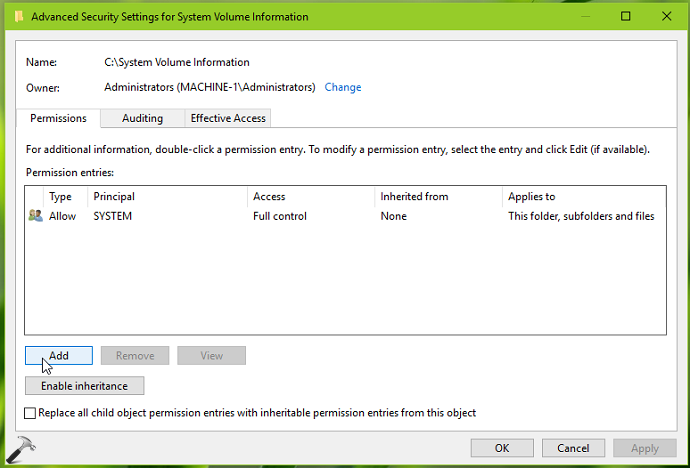 5. In next window, click Select a principal > Advanced > Find now. From Search results, select Administrators. Then under Basic permissions, check Full control as shown in below screenshot. Click OK.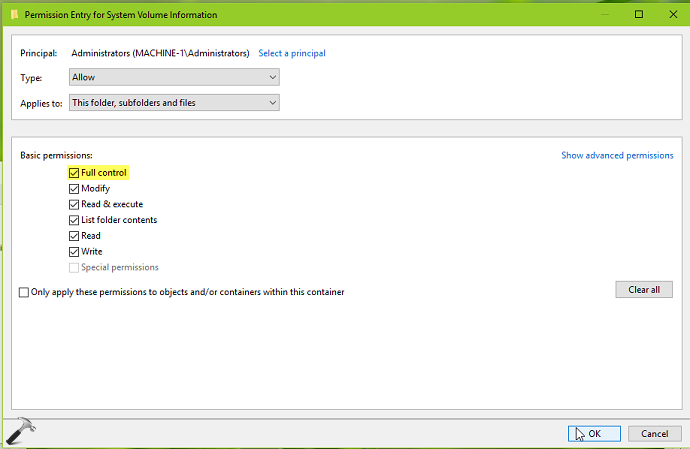 6. So now you've Full control provided to SYSTEM and Administrators. Click Apply, then OK.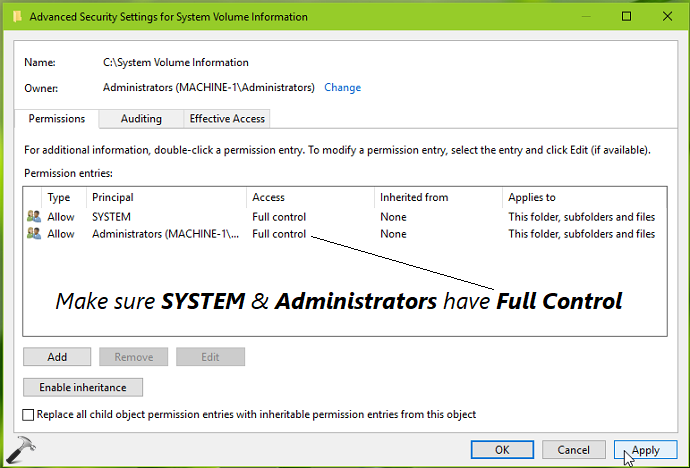 7. Repeats steps 1-3 mentioned above and enable System Restore by selecting Turn on system protection option this time. Click Apply, OK.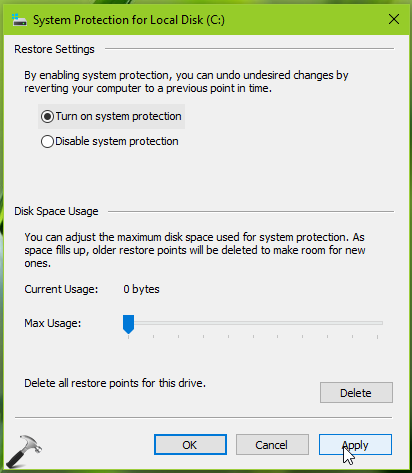 You can now try to create System Restore point and it should work fine this time.
Hope this helps!
Related: The restore point could not be created, The specified object was not found. (0x80042308).