We all know that there are two architectures in Windows operating systems available to you. First is the 32-bit or x86 architecture and another one is 64-bit or x64 architecture. Users may run into issues, if they run a software written in that architecture which their processor or existing architecture OS doesn't supports.
Today, in this article, we're going discuss one such where you can't install apps due to differences in architecture of your OS. In such cases, you will receive following message when you try to run a program/app:
This app can't run on your PC
To find a version for your PC, check with the software publisher.

As this message doesn't mentioned anything related to architectures, users may find it difficult to crack that this is related to whatever OS bit they're using on their system. Sometimes they decode this message as – software is not supported on their device but might support on different (predecessor or successor) edition of Windows – which is not the case.
These might be possible reasons why you may came around this message:
1. Your Windows installation is 32-bit and you're trying to install a 64-bit software on it.
2. If the software is supported on x64 based processors only even on a 32-bit OS but your machine has x86 based processor.
Both of these points indicates that software will only work – if your system and processor architecture matches to that of the program.
FIX : This App Can't Run On Your PC In Windows 10
Here is how you can solve this issue for yourself:
1. Open This PC and click System Properties. Next, in System Properties window, confirm your OS architecture (as highlighted in screenshot below).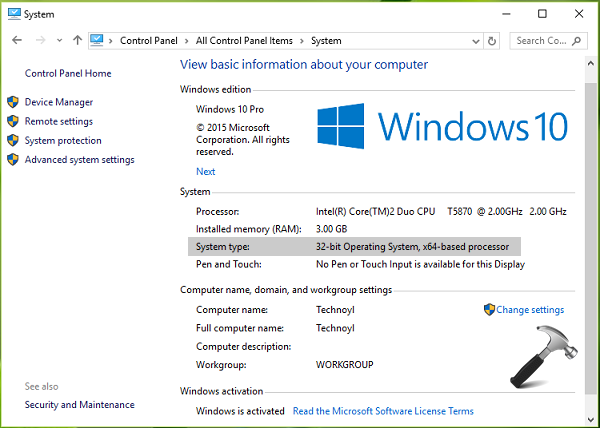 2. Go the software vendor site, and look for the same architecture software that matches your OS architecture. Download and install it, you don't have the issue now.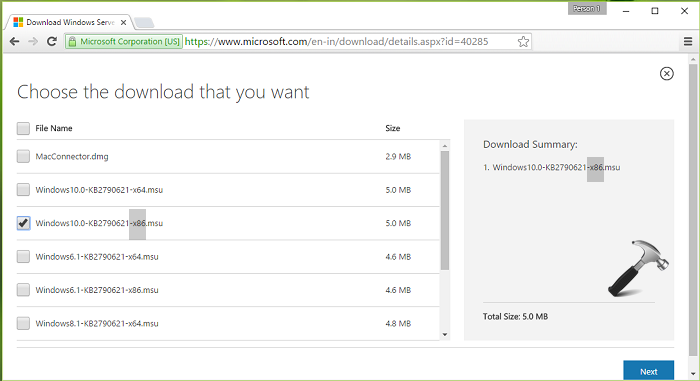 Frequently Asked Questions
1. Can I convert my 32-bit Windows into 64-bit Windows (or vice versa), directly?
Ans. No. You cannot convert any 32-bit OS into 64-bit directly because there are no such upgrade/downgrade paths. A 64-bit installation uses 64 bit i.e. 8 octets wide address or data buses and registers, while in contrast 32-bit installation uses only 32-bit i.e. 4 octets wide address or data buses and registers.
2. How can I convert my 32-bit Windows into 64-bit Windows (or vice versa), indirectly?
Ans. Backup your files on existing architecture. Make a clean install of your desired architecture based OS. Restore your files and you're done.
Hope you find the article useful!