Store app on Windows 10 helps you to get the tools and apps of your choice. Using Store app, you can comfortably install newer apps with just a few clicks. However, sometimes Store app errors may block you from getting the newer content. This article is dedicated to one such issue faced while getting new apps.
In this case, the following message appears on some of the app pages:
This product needs to be installed on your internal hard drive.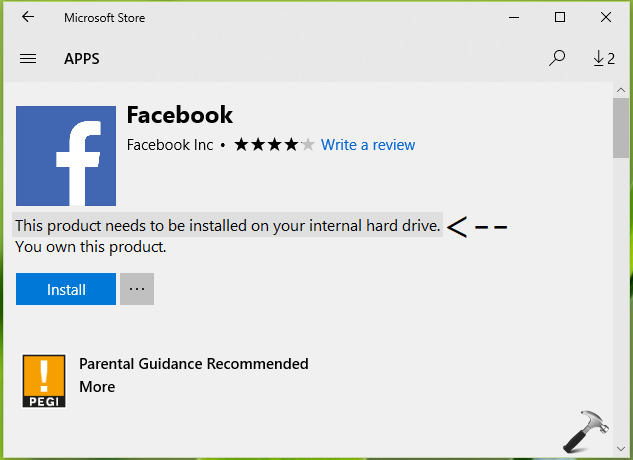 The message prevents the users from installing new apps because when the Install button is clicked, no progress initiates. Even restarting the Store app doesn't fixes this problem.
So if you're also the victim of this issue, here are some suggestions you can try to fix it.
FIX: 'This Product Needs To Be Installed On Your Internal Hard Drive' For Windows 10 Store
1. First of all, clear the Windows Store app cache by running wsreset.exe command in Command Prompt.
2. Then in the Settings app, go to System > Storage. Now click Change where new content is saved link.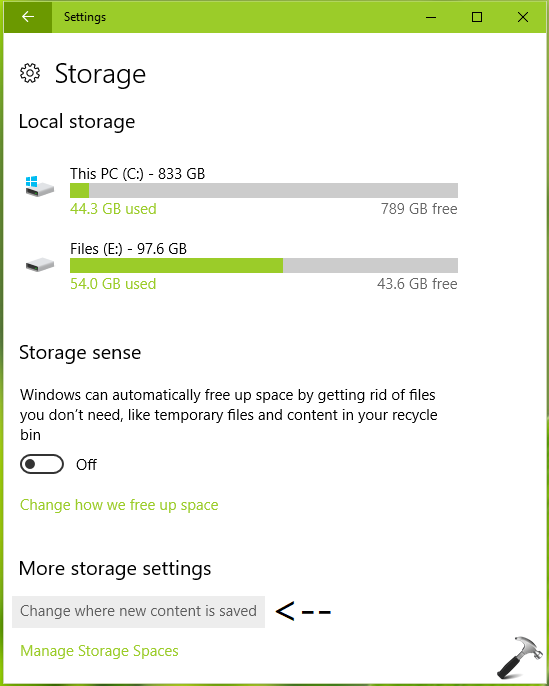 3. On the next screen, make sure you select all saving options to This PC (C:).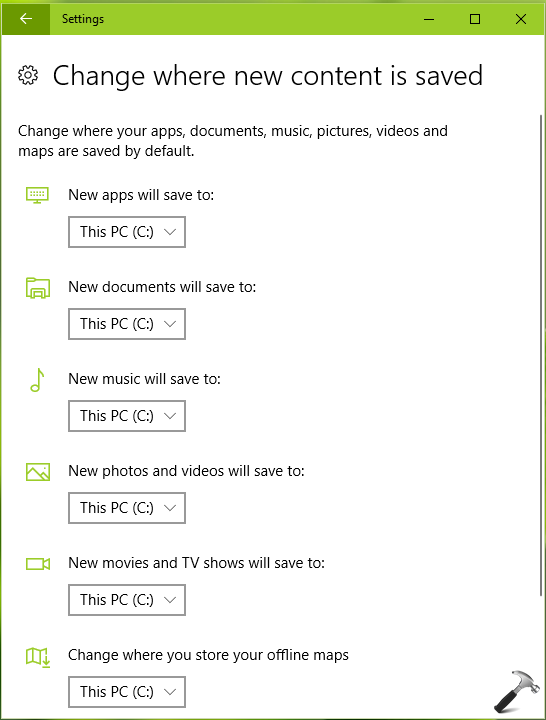 Check Store app now and see if you still face the issue. If not, you're good to go!
If the problem still occurs, carry on the next troubleshooting steps.
4. Run Windows Store Apps troubleshooter. It will help you to detect the problem with Store app and try to fix it automatically.
5. Try re-registering Store app via Windows PowerShell, using steps mentioned here.
6. You can also try creating new user account and check if the issue occurs on that account Store app. This will help you to isolate, whether the issue is present due to user account problems. If Store app works fine on new account, run Microsoft Accounts troubleshooter on the problematic user account.
We hope something from above mentioned suggestions must help you to fix this problem.
Let us know via you comments, if you still have the issue!