Previously, we have shared you following guide change screen resolution in Windows 10:
How to change screen resolution in Windows 10
Now this article address a situation in which you can't change screen resolution using above mentioned guide. In this case, the option to configure the screen resolution of your choice is greyed out or forced to work on only one setting: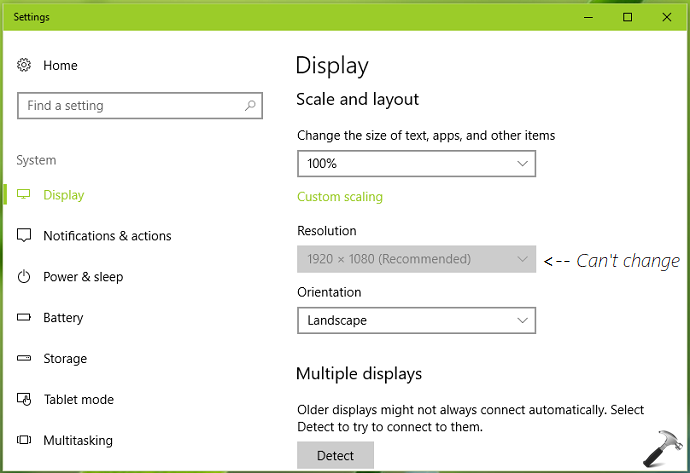 In this condition, how to change the screen resolution? Well, this rare issue occurs when Windows assigns Microsoft Basic Display Adapter as your display driver, while the machine is supposed to use OEM recommended driver. So to solve this problem, you need to identify OEM recommended driver and install it in place of basic display driver.
You can try below mentioned steps to fix this weird issue:
FIX: Unable To Change Screen Resolution In Windows 10/8.1/8
Solution to: Can't change screen resolution problem in Windows 10/8.1/8
1. Press

 + R and type devmgmt.msc in the Run, hit Enter key to open Device Manager snap-in.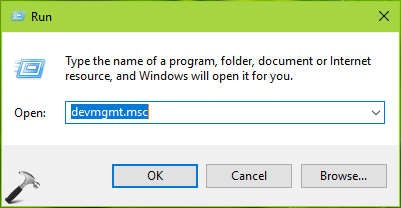 2. In the Device Manager window, expand Display adapters and right click on Microsoft Basic Display Adapter and select Update driver.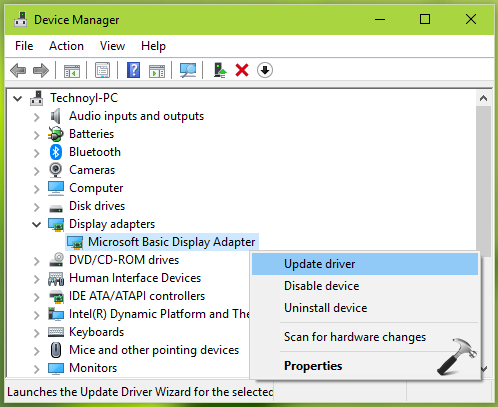 3. Next, click Browse my computer for driver software.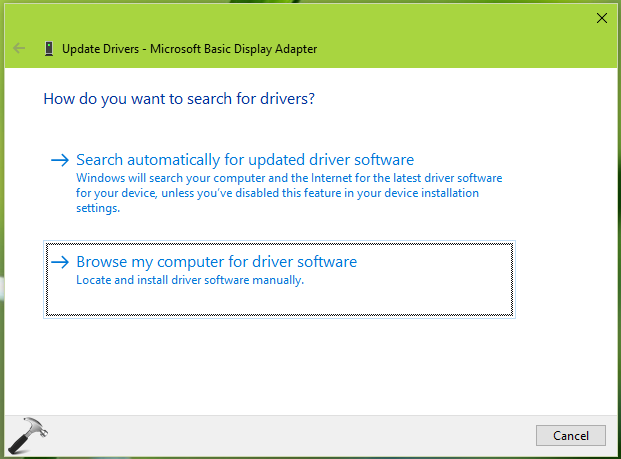 4. Moving on, click Let me pick from a list of device drivers on my computer in below shown window.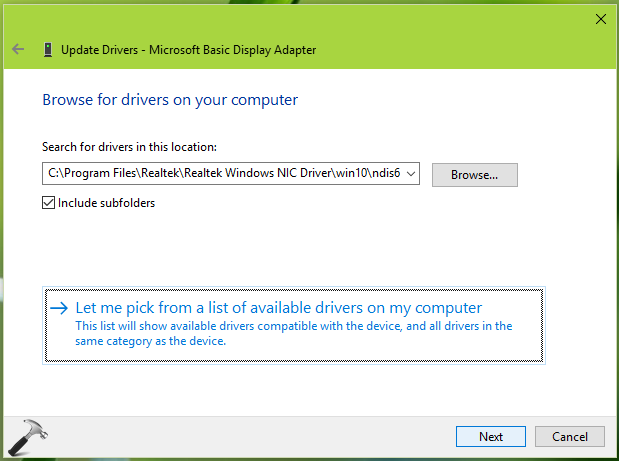 5. On next screen, check Show compatible hardware option. This should make your select OEM recommended display driver. Select it and click Next.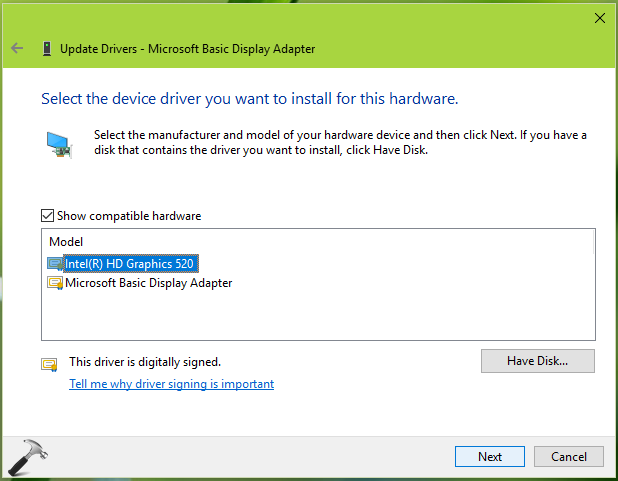 Wait for few moments as driver is installed. Since you're installing/updating display driver, your screen may go fuzzy or black for few moments but it must auto-recover itself.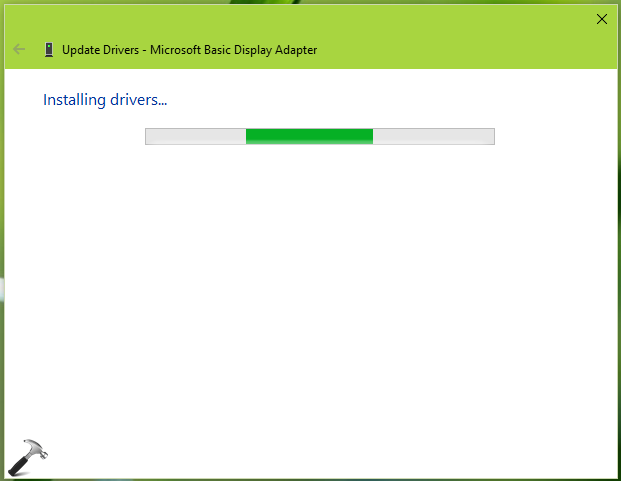 6. Finally, the display adapter is changed to your OEM recommended driver. Here is the confirmation for this: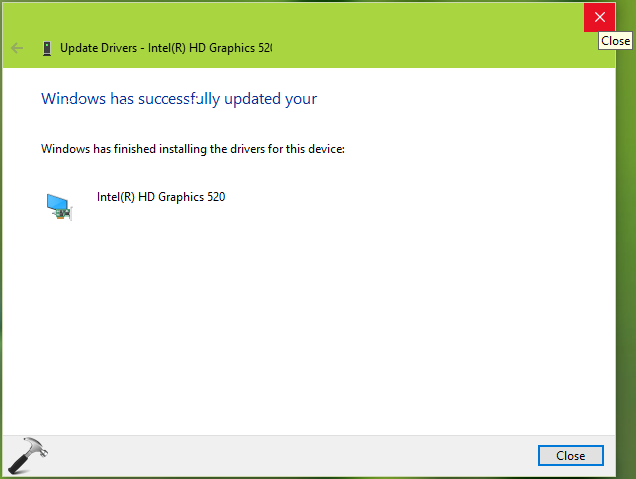 Close the Device Manager and reboot your system.
After restarting your system, check the status of issue and you'll find that you can easily change the screen resolution now.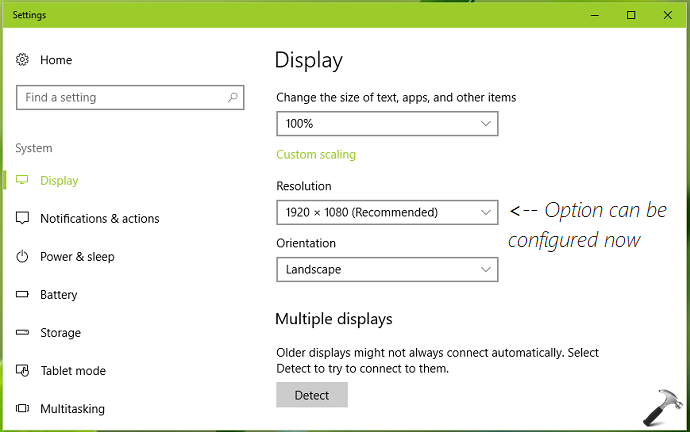 Let us know via your comments, if issue still persists!