In Windows 10, screen resolution determines how much pixels to display on the screen. It is usually quoted or mentioned in width × height format. For example, if the screen or display resolution is 1920 x 1080, then width of pixels is 1920 and height of pixels is 1080.
When display resolution is smaller, the items will be bigger while if display resolution is larger, the items will be smaller so that more and more things can accommodate on screen. Usually, Windows automatically identifies and sets best screen resolution for your device.
But in case if you need to change the screen resolution ever, here's how:
How To Change Screen Resolution In Windows 10
WAY 1 – Via Settings App
1. Right click Start Button or press

+ X keys and select Settings.
2. In the Settings app, navigate to System > Display.
3. Then in Display, under Resolution, you can select and click on the screen resolution of your choice.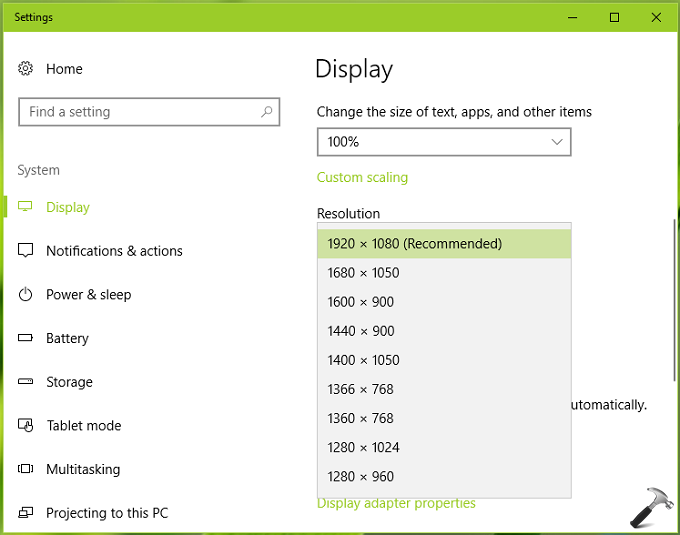 4. After this, you screen will immediately switched to select screen resolution. A confirmation prompt will appear for 15 seconds to judge if you're comfortable with the selected resolution. If you're okay, select Keep changes option otherwise select Revert or let 15 seconds pass, you'll be automatically reverted to previous screen resolution.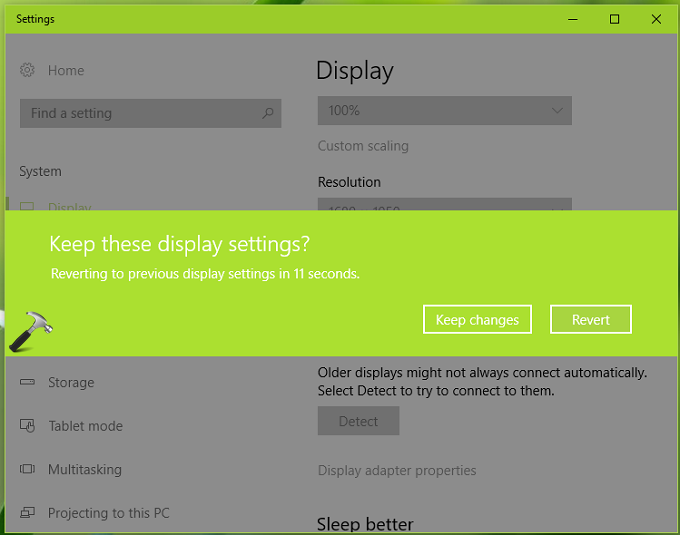 Once you're done changing screen resolution, you can close Settings app and go back to Desktop, if you like.
If Settings app not working, you can try alternative method mentioned below to change your screen resolution.
WAY 2 – Via Graphics Card Settings
FYI: This method varies machine to machine. We've shown this example with Intel HD Graphics panel settings.
1. Right click on Desktop and select your graphics card settings option. For example, we select Intel Graphics Settings option.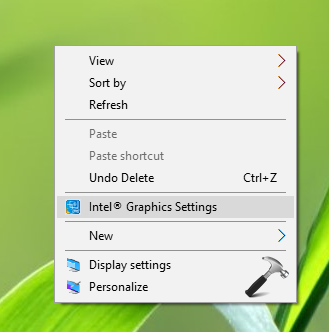 2. In the next window, select Display option. Your system may have different title to it, so you need to identify this option yourself.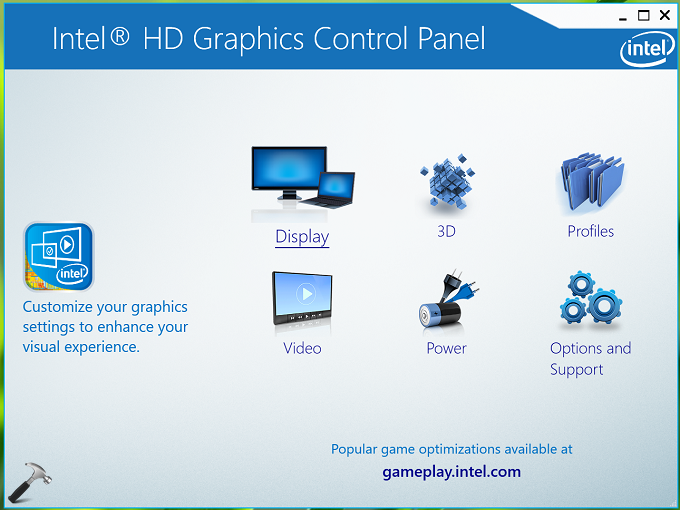 3. Finally, in the next window, under General Settings, you will find Resolution option and a drop-down next to it. From this drop-down you can choose the screen resolution you want. Once selected, click Apply and close the window.
In this way, you can change screen resolution in Windows 10 operating system.
That's it!
Read also: Unable to change screen resolution in Windows 10.