Earlier, we've shared following guide to make clean install of Windows 10:
How to make clean install of Windows 10
Recently, while following above mentioned guide, we came around following error while choosing the custom location for installing Windows:
We couldn't create a new partition or locate an existing one. For more information, see the Setup log files.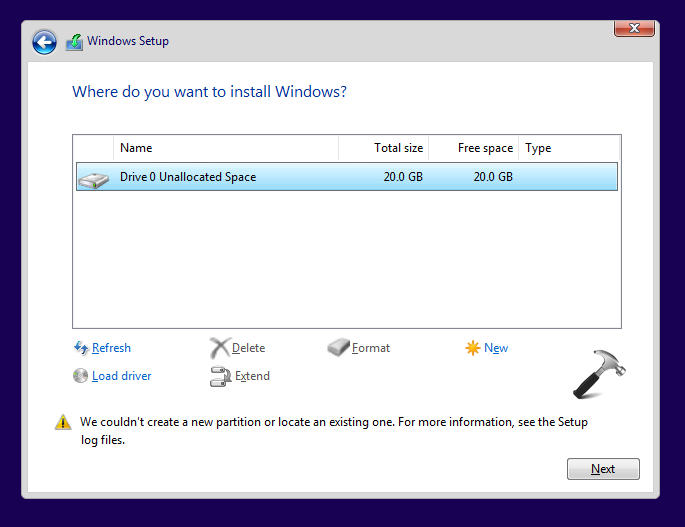 The partition was allocated space, Windows is not recognizing it in this case and thus the installation couldn't be processed. If you're also facing this problem while installing Windows 10, this article will help you.
Try below mentioned steps and see if this solves the issue for you.
FIX: "We Couldn't Create A New Partition Or Locate An Existing One" While Installing Windows 10/8/7
1. Start the installation process and get to the point where Windows asks you the location to install. Select the partition or drive which gives you error, click New and provide an optimum size (at least 20GB) and click Apply.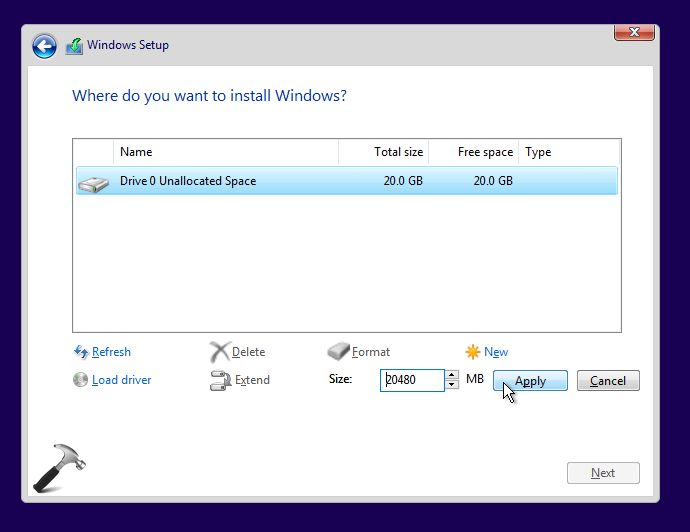 2. Then click OK in the confirmation prompt.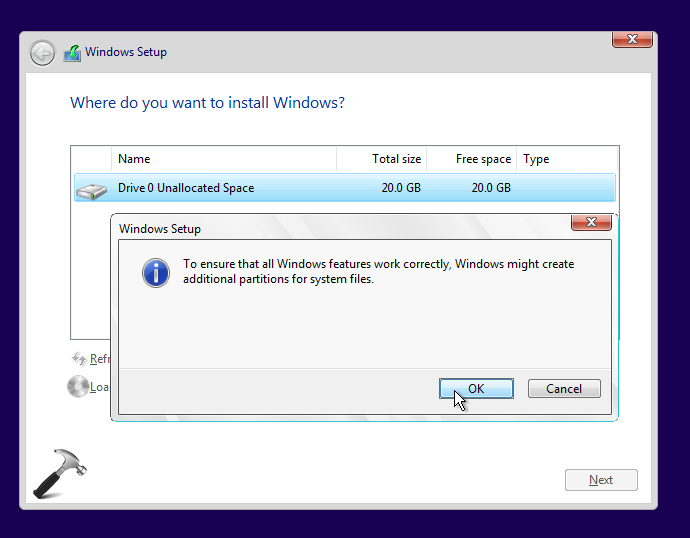 3. Then close the installation wizard, click Yes on confirmation prompt.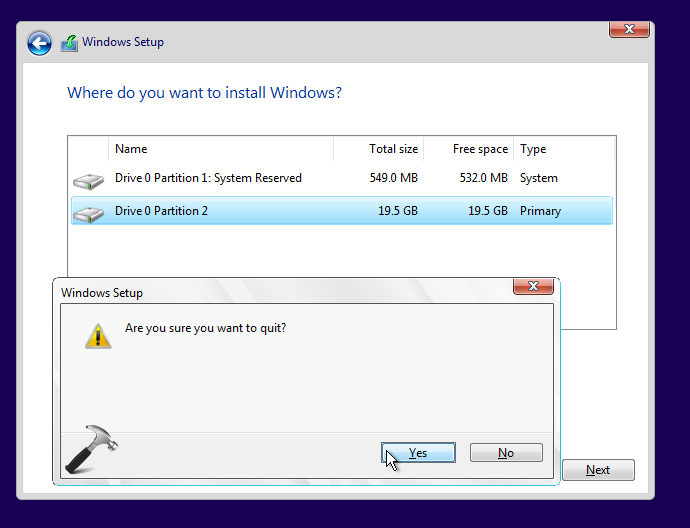 4. Restart your system and start the setup wizard, click Repair your computer link.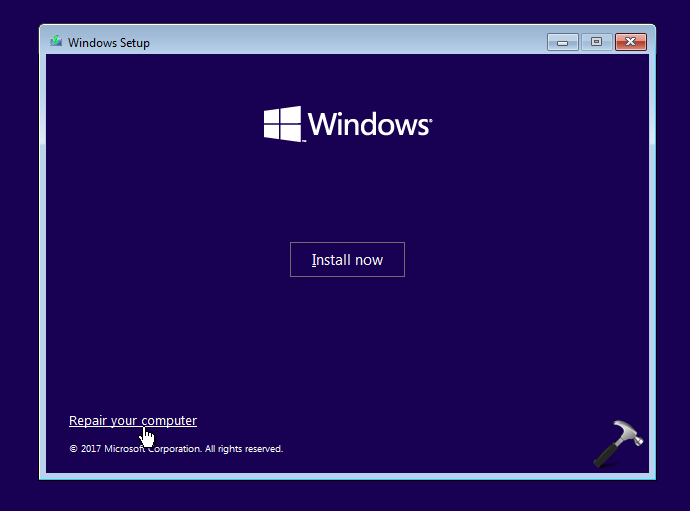 Then select Troubleshoot > and choose Command Prompt on Advanced options screen.
5. In the Command Prompt window, type these commands (mentioned in bold) one by one and press Enter key after each:
diskpart                               Opens Disk Management in command interface
list disk                                 List all available disks on system
select disk #                                      Select the system disk you use
list partition                                List partitions on selected disk
select partition #              Replace # with partition to which you want to install
active                                        Marks selected partition as active
format fs=ntfs        Formats selected partition. Use format fs=fat32 for UEFI systems
assign                                              Assigns a drive letter to partition
exit                                                        Exists DiskPart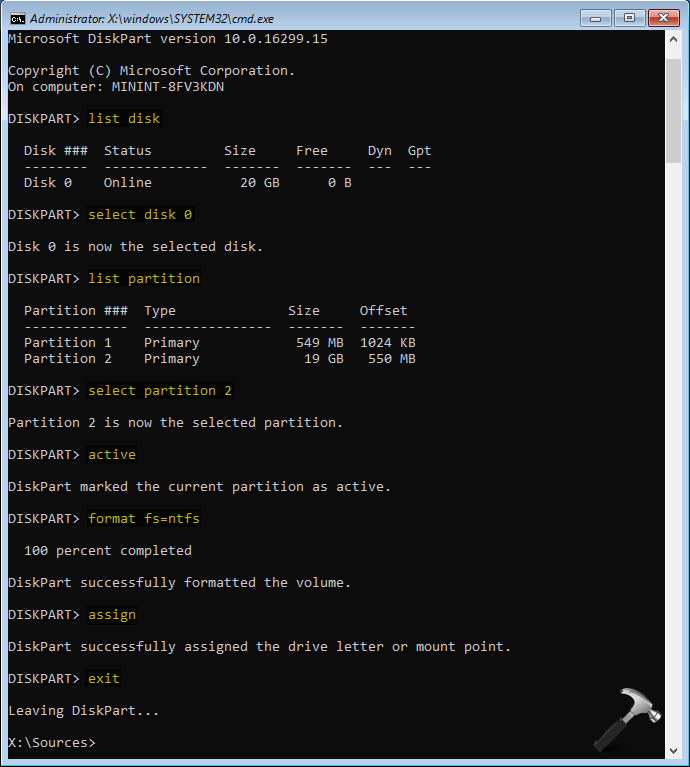 6. Close Command Prompt and restart the setup wizard. This time error will not display.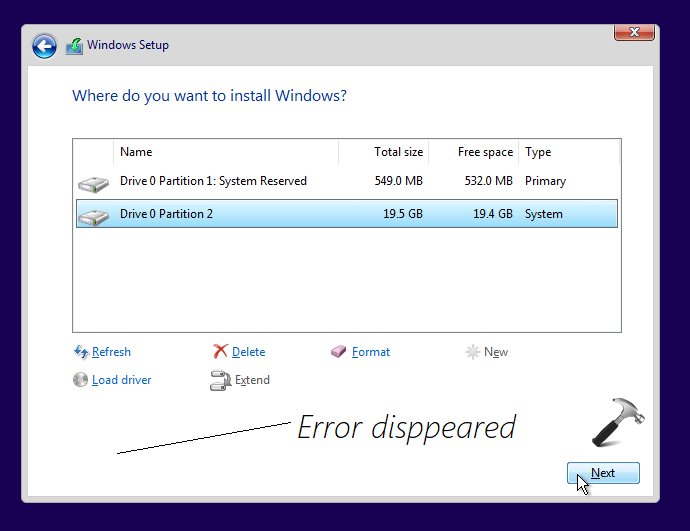 That's it!