We all know that WhatsApp has replaced the custom of text messaging and made our life easy to communicate. WhatsApp is available with almost all mobile operating systems. As far as Windows Phone is concerned, WhatsApp team has introduced some nice features, for this OS, which was earlier available for Android and iOS users only. WhatsApp by default makes a backup database of your messages periodically and thus using this database, you can restore the chat conversations.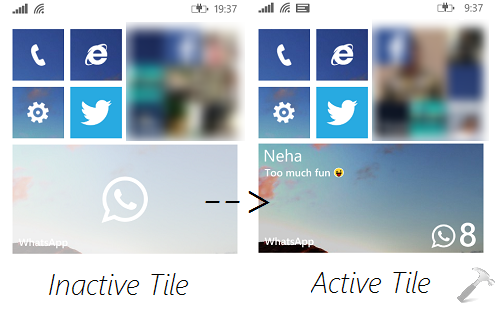 However, in Windows Phone, there is a native backup option inside the OS itself and it helps you to save your settings, app stuff to cloud. Now due to two backup sections in the same phone or same OS, one may contradict with another. As a result of this contradiction, you may face the issue of WhatsApp tile being greyed out or the app becoming malfunctioned. Hence the app is no longer working and you can't open it at all. If one message you during this scenario, he/her will get a sent receipt but still you won't receive the message.
Recommended : How to set live lock screen in my Windows Phone?
Obviously, reinstalling the app is straightforward solution. But if you don't want to reinstall app, here is how to fix inactive WhatsApp tile so far:
FIX : WhatsApp Tile Greyed Out In Windows Phone 8.1
1. Go to Start Screen, open Settings app for your Windows Phone.
2. Next, in the SETTINGS app, scroll down, look for backup option and tap it.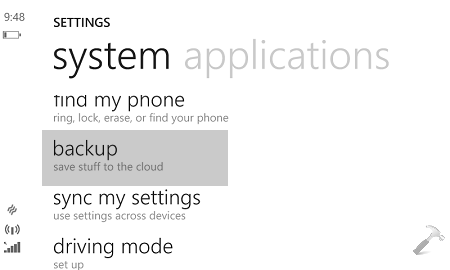 3. Now in the backup screen under SETTINGS, tap the apps+settings option.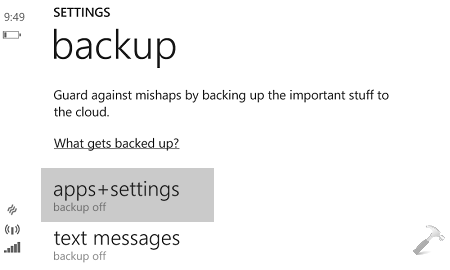 4. Moving on, in the app+setttings screen, first enable the Settings backup option and set it to On. Then tap back up now option as highlighted in below shown screenshot. Keep patience, until your phone completes backup to cloud. Once the backup is finished, turn off the Settings backup and App backup options.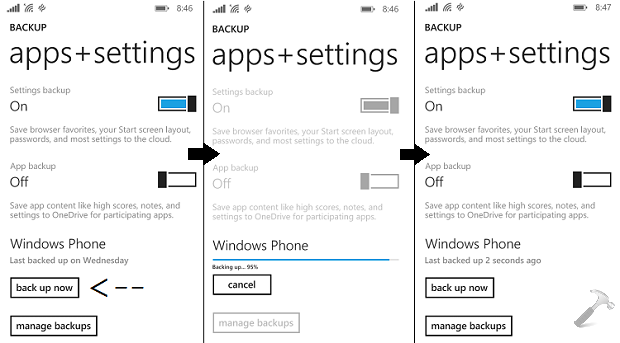 Thus in this way, we have finished backup, if it was pending for your phone and then successfully turned off backup options to avoid possible contradiction with WhatsApp backup feature. Finally, reboot your phone and after restarting the phone, WhatsApp tile will now become active, also the app will start to work as usual.
Hope this helps! Go here if Bing lock screen wallpaper is not refreshing automatically on your Windows Phone.