Recently, we told you about a known issue with Windows 10 V1803 (April 2018 Update) upgrade, in which you resulted an extra disk partition, after installing the update. Today, in this article, we're going talk about yet another similar problem faced by users.
Some users upgraded to Windows 10 April 2018 Update has reported that after the upgrade, they found an extra language added on their machine. Most of the users say the new language is added, just because of the Windows 10 V1803 upgrade.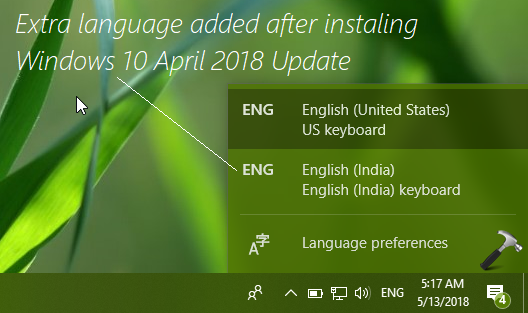 If you were on single language, the addition of extra language brings the input indicator on taskbar. Clicking on it and selecting Language preferences takes to language settings. However, you may find that you can't remove the extra language added so far, as the Remove option is greyed out.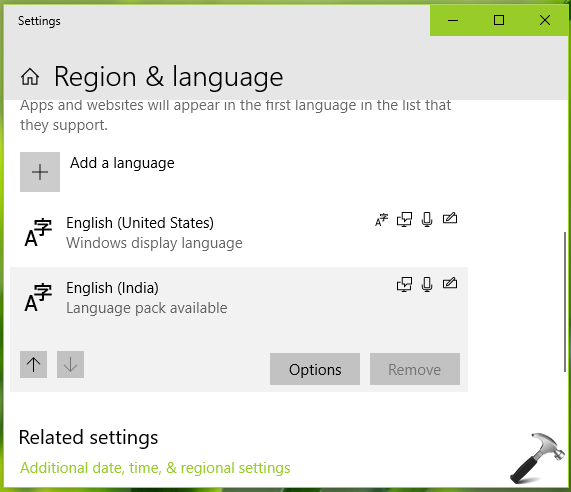 Though you can remove the language indicator/bar easily. But in case if you want to get rid of another language, you can try the below mentioned workaround. It involves setting your preferred language with top priority via Windows PowerShell, and eliminating other language.
FIX: Windows 10 April 2018 Update Adds Extra Language
1. Right click Start Button or press

+ X keys and select Windows PowerShell (Admin).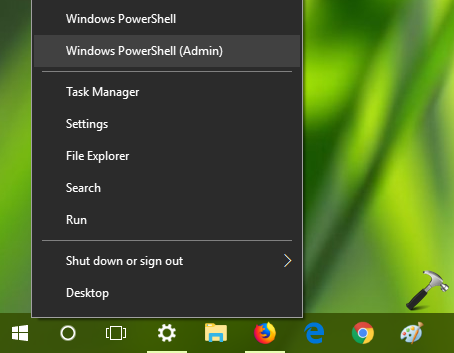 2. In the administrative Windows PowerShell window, type these commands (mentioned in bold) one-by-one and press Enter key after each:
Get-WinUserLanguageList
This will display list of installed languages on your machine. Note the LanguageTag for your preferred language.
$1=New-WinUserLanguageList 

<LanguageTag>
Replace <LanguageTag> for your preferred language. For example, if your preferred language is English (United States), then you can use $1=New-WinUserLanguageList en-US.
Set-WinUserLanguageList $1
After this, when opted, type Y to confirm setting preferred language and remove extra language.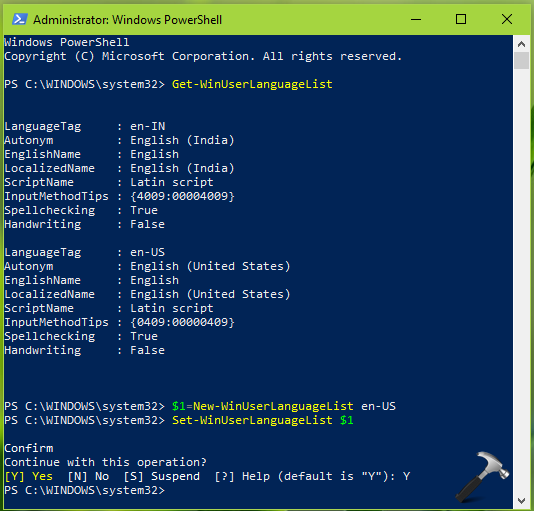 Close Windows PowerShell and return to Desktop.
So this is you can manage the extra added language after installing April 2018 Update. We believe Microsoft is already aware of this issue and hopefully working on a fix for it. You may expect a patch for this in upcoming updates.
That's it!