Prior to Windows 10, only Internet Explorer seems to be interacted with Credential Manager. But Windows 10 comes with Microsoft Edge as default browser and hence Edge now seems more interacted with Credential Manager as compared to IE.
We all know that Credential Manager saves user passwords as Web Credentials, that were saved during browsing session performed using Edge or IE. However, today when I open Credential Manager, I came across following error:
Credential Manager Error
An error occurred while performing the action.
Error code: 0x80070057
Error Message: The parameter is incorrect.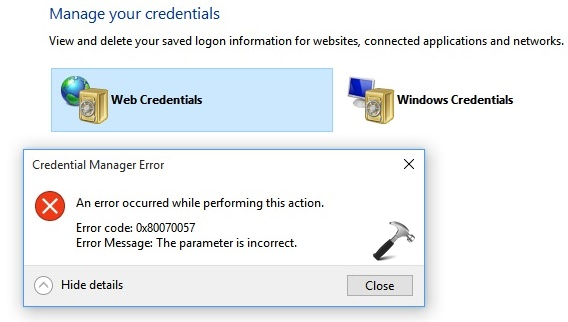 This problem seems to be appearing only with Web Credentials, if I try to open Windows Credentials, its working fine. If you're also the victim of this issue and facing it on your Windows 10, here are the ways you can try to fix:
FIX : Windows 10 Credential Manager Error 0x80070057. The Parameter Is Incorrect.
FIX 1 – Using Services snap-in
1. Press

 + R and type services.msc in the Run dialog box, hit Enter key to open Services snap-in.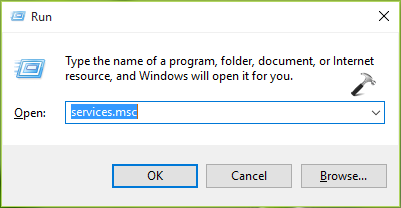 2. Moving on, in the Services window, scroll down and look for Credential Manager service. Since you're facing this problem and if this service is culprit for that, you may find it not running. Double click on the service to modify its status.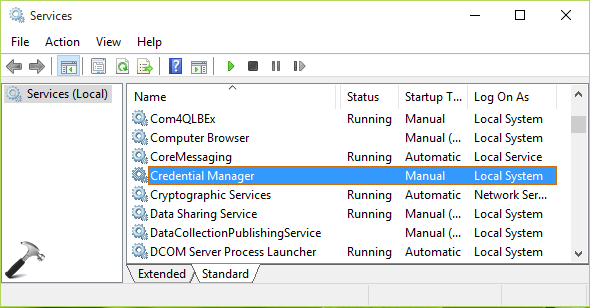 3. In the Credential Manager service property sheet, firstly make sure that you've set Startup type to Manual. Then click Start button to propagate the service. Click Apply followed by OK.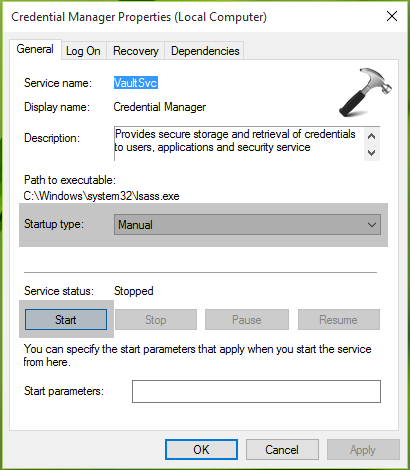 Close the Services snap-in now and check the status of problem. You'll find that issue no longer exists. In case, if the problem still persists, try FIX 2.
FIX 2 – Use Microsoft Edge to browse and manage credentials
If FIX 1 didn't solved this problem for you, here is an alternative. Actually, Microsoft Edge has its own password manager like the other browsers and you can use it to manage your web credentials. To access it, try these steps:
1. Open Microsoft Edge and go to Settings > Advanced settings. Now scroll down in Advanced settings and look for Privacy and services section. Here, click on Manage my saved password link.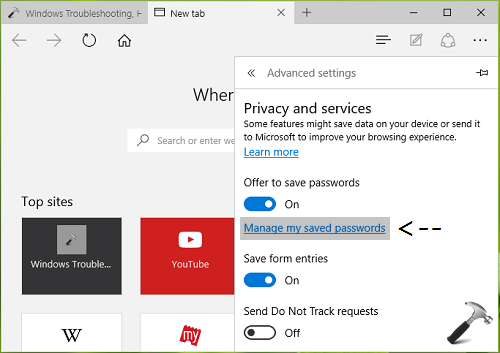 2. Next, you'll be able to browse saved web credentials in this password manager. Hence you can edit or remove passwords directly from here.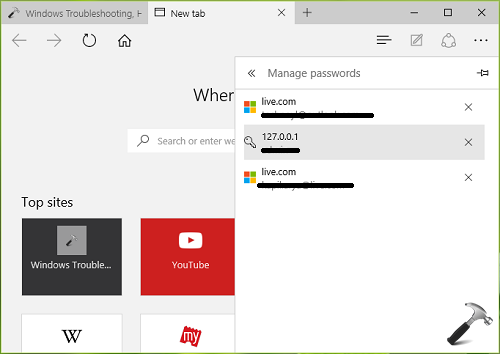 When you're done with managing your credentials, close Edge and return to Desktop if you like.
FIX 3 – Using File Explorer
This method has been found later, and discussion about it can be found in comments. Since it worked to solve the issue, it has been included as a part of this article.
CAUTION: All of your saved passwords in apps, browsers may got deleted by following steps mentioned below.
1. Make sure you're enabled hidden items in File Explorer. Press

 + R and type following location in Run:
C:

\Documents and Settings\

<USERNAME>

\AppData\Roaming\Microsoft\Protect
*Substitute C: with your system root drive and <USERNAME> with user profile name.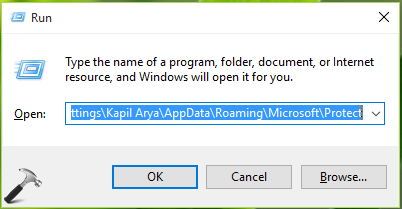 2. In the Protect folder, backup all the files and folders. Then delete all content under this folder.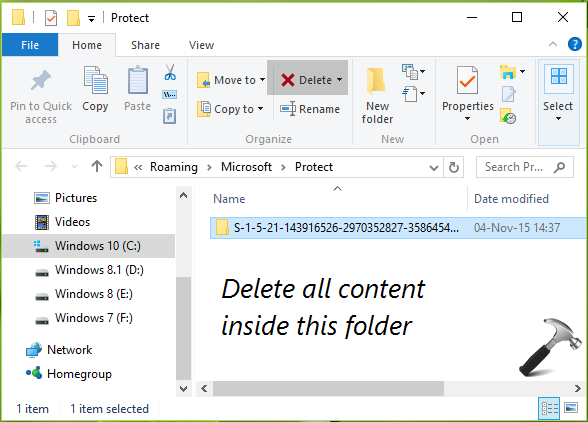 Open Credential Manager and you'll find that issue has been resolved.
That's it! See this article if you want to completely disable Credential Manager in Windows.